With the increasing pollution in the world, a lot of campaigns have been started regarding saving the ecosystem of the world. The governments and social organizations are trying their best to do beneficial things for our planet but we as individuals have the responsibility to be useful in saving the ecosystem.
Plastic waste is the worst type of hazardous material that takes decades to vanish from the surface of the earth. And that is the reason why plastic waste is a huge threat to marine life. Every year millions of fish and other marine animals die by choking on plastic waste that gets dumped in the ocean.
In this article, we are going to talk about the importance of using reusable bags for grocery shopping and we are going to tell you why it is the ideal choice for you!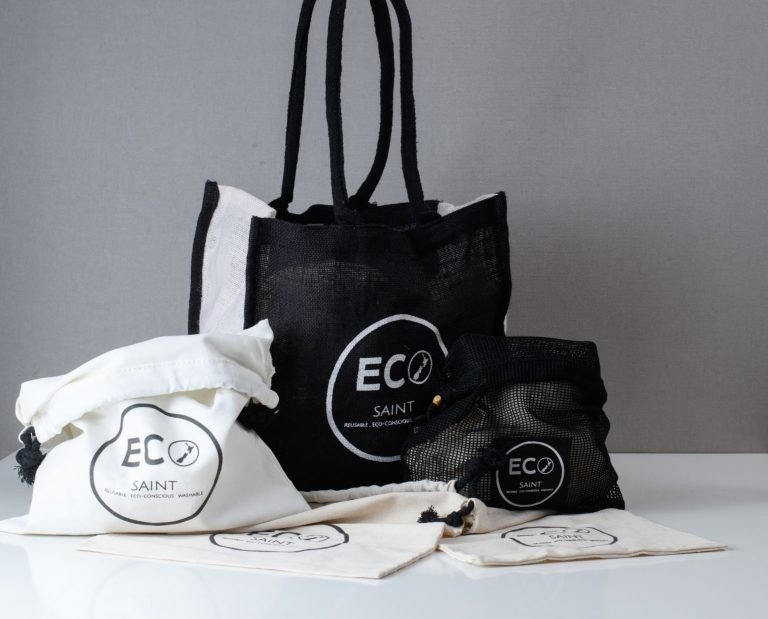 So, keep on reading to find out more information, and check out the list that we have jotted down for you below!
 1. Portable
Reusable bags for shopping are extremely portable and easy to carry around. You can simply shop a reusable grocery bag into your handbag so that you never forget to bring a bag on the go and whenever you are making a run to the grocery store.
These are the little things that we can do to contribute to saving the ecosystem of our planet.
2. Lightweight
The reusable grocery bags are extremely lightweight. They are really easy to keep them in your handbag at all times and they will not increase the weight on your shoulders in any way. We must do this much to protect our planet earth because after all, this is the only home that we have!
 3. Foldable
Unlike paper bags reusable cloth grocery bags are foldable. You can easily fold a few bags and keep them inside one big bag and it will prove to be super convenient for you whenever you are on the run to go to the grocery store.
All the paper bags are recycled able but they are not totally eco-friendly because paper comes from wood. That is why you should prefer cloth grocery shopping bags.
---
Read Also:
---
 4. Freezable Bags
Nowadays there is an option for getting freezable grocery bags for shopping. They are a very viable option for you because they are not only eco-friendly but they also have a freezable gel on the outer surface of the cloth bag.
All you have to do is simply put this freezable cloth eco-friendly grocery shopping bag into the freezer one night before you go shopping for groceries.
The next day the bag will be cold and your fresh fruits and vegetables will stay fresh and hydrated inside the cloth bag because of the freezable gel on the outer surface of the bag.
 5. Reusable and Eco-Friendly
And the main reason why you should prefer using reusable shopping bags for groceries is that they are great for our ecosystem. That is the reason why reusable bags are a perfect choice and you will be contributing a lot to your planet without knowing it.