There's nothing as fun as snuggling up to a roaring fire with new friends during a camping trip. Hitting the road, camping under the stars, and enjoying nature are great and have positive impacts on your well-being.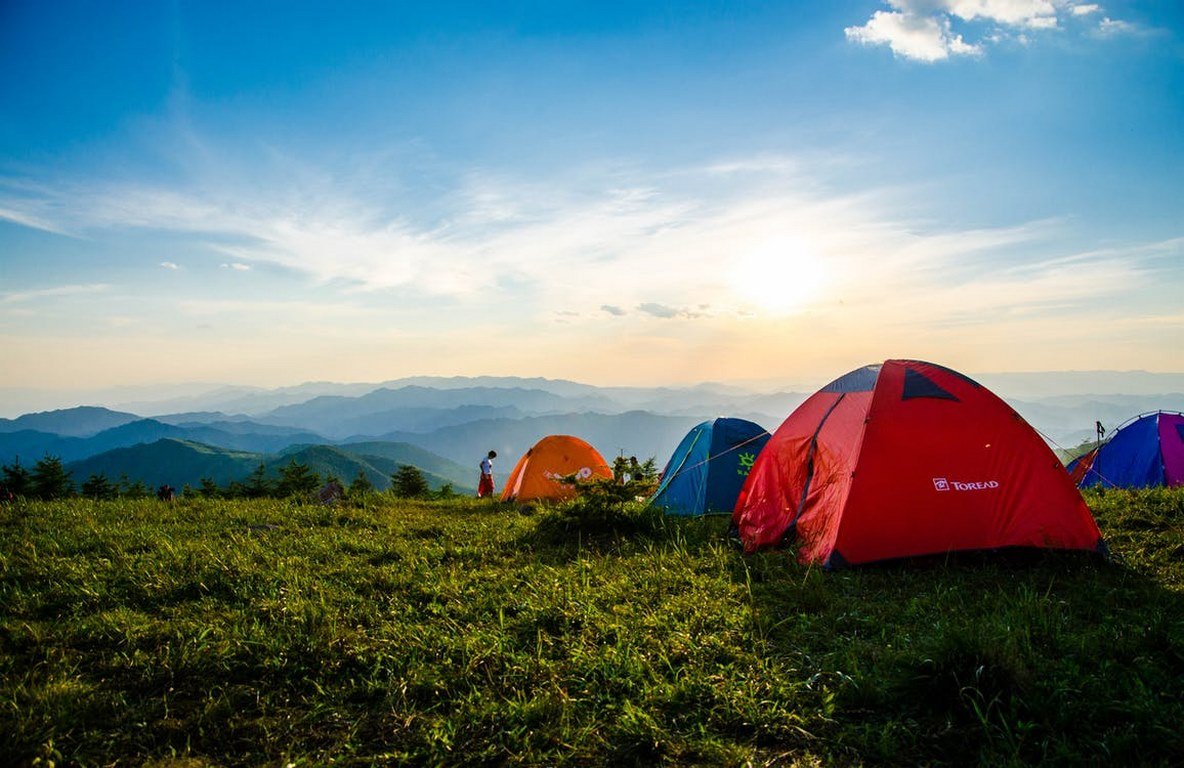 But after several trips, you may start to feel like your environmentally conscious efforts are being offset by the environment. So how can you maintain eco-friendly surroundings while camping?
The truth is that having an eco-friendly camping trip is easier than you might think. Let's have a look at some of the ways of doing this.
1. Avoid Chemical Cleaners
When you're out camping, it's important to be mindful of your impact on the environment. One way to do this is to avoid using chemical cleaners. These cleaners can pollute the ground and water, harming plants and wildlife.
Furthermore, they can be dangerous to humans if they're ingested or come into contact with skin. For example, chlorine poisoning may occur if you ingest it.
Instead of using chemical cleaners, opt for natural alternatives. For example, vinegar can clean surfaces, and baking soda can scrub pots and pans.
These cleaning methods are more gentle on the environment, but they're also safer for you and your family. So next time you're packing for a camping trip, leave the chemicals at home and embrace natural cleaning solutions.
All those chemical cleaners you've been using at home may be convenient, but they're not environmentally friendly. They may seep into the soil and groundwater, causing harm to local wildlife and compromising water supplies.
The natural setting of camping is one of the best reasons to pack as many eco-friendly cleaning products as possible. Plenty of biodegradable soaps, detergents, and cleaners can help you make sure your clothes are clean and your dishes are free from food particles naturally.
---
Read Also:
---
2. Bring Your Food Containers
Camping can be a source of pollution if campers are not careful about disposing of their trash. One way to reduce the impact of camping on the environment is to bring your food containers. This way, you can avoid using disposable plates and utensils, resulting in landfills.
Reusable containers are also more durable and can be used again and again. In addition, they often have tight-fitting lids that help to prevent spills and leaks.
Some campsites don't have recycling or waste disposal stations, so you'll want to bring reusable containers for food storage. We recommend bringing plastic storage containers that you can use again and again. You can also bring along reusable utensils to reduce waste.
Plastic bags, aluminum foil, and plastic wrap are easy to use for storing food in coolers or wrapping sandwiches for a hiking day trip. But those items are rarely recycled (and if they are, it's expensive), so opt for reusable containers instead.
Much pre-packaged food comes in disposable plastic containers or bags typically thrown away after use (unless you've properly cleaned them and stored them with your other camping gear). Consider bringing reusable containers instead.
A good option is glass jars with resealable lids. They're great for storing dry snacks like nuts and granola, but they can also be used for wet foods like applesauce or peanut butter.
 Just pack them in a Tupperware container or other cushioning, so they don't break in your backpack or cooler.
So, next time you go camping, remember to pack your reusable food containers and help keep the environment clean.
3. Bring Recyclable Garbage Bags
One of the best things about camping is enjoying the beauty of nature. However, that doesn't mean we shouldn't leave behind a mess for others to clean up.
The majority of people are unaware of the significance of returning nature to its natural state. That's why it's important always to bring recyclable garbage bags when you go camping.
Doing this can help keep the environment clean and prevent the trash from damaging delicate ecosystems.
Moreover, recycling helps to conserve resources and reduce pollution. Bring recyclable garbage bags and keep them separated by type. That way, you can dispose of any trash in an eco-friendly way.
Plus, it's always nice to come home from a trip knowing that you didn't contribute to making the world a dirtier place.
Some campsites have recycling bins, but don't assume that all do. Less than 10% of the nation's parks currently recycle.
If you're staying in a cabin or renting an RV at an established campsite with no recycling available, it's still possible to recycle your trash. You can take it home with you or look online for a nearby recycling center that will accept your load.
Simon Weller, the managing director of https://www.skip-rental.co.uk recommends hiring a skip to help you manage waste during camping.
Don't buy plastic water bottles; they're not biodegradable, and they'll end up in a landfill anyway. Instead, bring along reusable containers to always access clean drinking water without waste.
Final Thoughts
Camping may be a profitable and enjoyable experience, but we must all do our share to protect the environment. By following these three tips, you can help reduce the amount of pollution that camping creates. So get outdoors and enjoy nature while being eco-friendly at the same time.