The only greater challenge than purchasing a dream home is choosing the right furnishings for the property.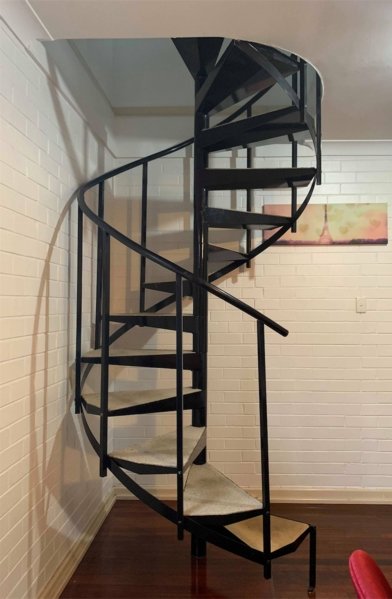 Homeowners often spend endless hours deciding which type of sofas, cabinets, curtains, and beds to install in their houses. However, many neglects to consider the importance of selecting an appropriate staircase to make the top floor easily accessible.
Fortunately, German made, durable steel staircases have made it possible for people to have a sturdy yet classy model at home, ensuring style and functionality with ease. These types look well in all sorts of homes, whether duplex mansions or multi-story independent units.
Also, their affordability has made it easier for buyers with all possible budgets to purchase them. The following are some remarkable reasons you, too, should consider purchasing excellent quality spiral steel stairs.
Galvanized Steel is More Durable
Galvanized steel is more durable than ordinary metal and lasts longer than wood. High-grade steel can resist rust and corrosion more effectively, so it is ideal for stairs that you may need to use repeatedly, like those in your home.
Unsurprisingly, they are an integral part of the global structural steel market. They offer excellent value for money and last for decades when you care for them well.
Also, spiral stair designs add aesthetic and monetary value to your home. So, if you wish to sell your property in the future, stylish steel staircases can bring more profit from the sale.
That's because many homebuyers prefer purchasing residential properties with top-quality furnishings, as it saves them from making massive design changes later.
---
Read Also:
---
They are Affordable
Investing in a spiral staircase is excellent for those who want to add value to their home without spending too much money. They are available online at affordable rates, starting from $2,250 onwards, depending on the size and design of the staircase.
These are also relatively easy to install as they have all the necessary hardware. If you don't mind doing some DIY work yourself, there are kits enabling you to set up your own spiral stairs with minimal assistance, saving your labor-hire costs.
They are Space-Saving
This model is a prudent option for small spaces, such as small homes and apartments with less flexible space. This way, the decor does not look cramped, and there is plenty of room left for other furnishings like tables, chairs, and more.
They are also excellent for open floor plans as they do not block or restrict natural light like most traditional stairs. You can set them up in front of a window, and they will still allow plenty of sunlight into the room. Many buyers color them to brighten up a room further.
You can Buy Them Online
You can buy German-made, durable steel staircases online at fantastic prices. This is a fabulous option if you want to save money and still get the quality that comes with such sought-after products.
You can filter searches on their product catalog by price and availability, besides signing up for regular email updates on new staircases, promotions, discounts, and more.
Remember to read their returns and shipping policies to know beforehand how much the deal will cost you. Finally, you can browse the installation manual on their website and also contact them for additional information about the staircases you wish to buy.