Granite worktops are the new black, so it seems. The number of positive aspects of granite worktops is sending an increasing number of kitchen fanatics to stone dealers in a bid to refurbish their kitchens.
However with the vast number of stones available for kitchen worktops including marble, quartz, and slate why choose granite?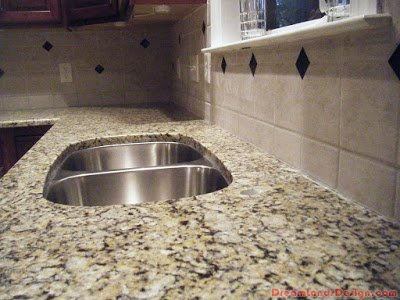 Granite Worktops
First off, unlike quartz worktops, granite worktops can survive the heat of the kitchen. Placing a searing hot saucepan on granite is no worry due to the durability of the material. In addition, granite worktops are tough to crack and won't show any scratches.
As a result, the worktop will look fantastic all the time; even with little maintenance. Putting a simple sealer on the worktop once a year is usually all that is needed to keep the worktop in top condition. Furthermore, for everyday cleaning, a little hot soap, and a cloth will keep that worktop looking as slick as the day it was bought.
---
Read Also:
---
As granite worktops tend to look good in the short-term and long-term, homeowners may find that installing this material could add value to a home. As well as looking at the part, the worktop can bump up the price of a home due to its aesthetically-pleasing nature.
Indeed, that's not usually a phrase commonly associated with granite "aesthetically pleasing". Normal colors associated with granite are black and grey. However, the stone actually comes in a variety of colors, meaning the distinct color and slick finish can match any kitchen decor.
Furthermore, no two pieces of granite are alike due to the geological conditions of the area it was quarried, so as well as being a striking stone in your kitchen, it's also wonderfully unique.
There are many advantages to having a granite worktop it'll make you wonder why you didn't bother choosing the material in the first place!