Some of the very first bathtubs were made from cast iron. The cast iron bathtubs that you get today have come a long way from those of the old days, and there are a lot of things to recommend them. They are really coming back into style lately, as they look nice in the bathroom and have a lot of beneficial features. A number of different companies, including Kohler, offer these tubs for sale so they should be available for most people that would like to purchase them.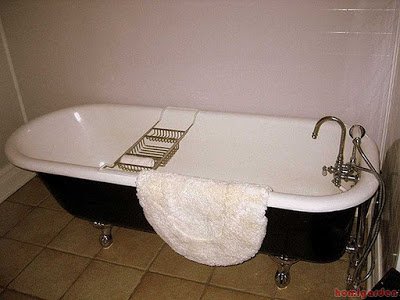 Cast Iron Bathtub
Cast Iron Bathtub
There are a lot of advantages to cast iron bathtubs. First of all, they last forever, and are very resistant to any type of damage including chipping and scratching. One major advantage to these tubs is the fact that the metal will help to hold the heat in, and help to keep your bath water hotter for a longer period of time than a conventional acrylic tub would. No more worries about your bath already getting cool by the time the tub is full.
Solid Wood Cast Iron Bathtub
So are cast iron bathtubs right for you? Well, there are some things to keep in mind. These bathtubs can be very heavy, so you might need to reinforce the floor when you install one of them.
They are also one of the more expensive types of bathtubs since they are made of solid iron that is poured into a mold and fired at high temperatures, with most tubs then getting an enamel coating. Another thing to consider is the fact that these bathtubs are usually five feet long or less and relatively narrow, so if you are very tall they might seem a bit cramped.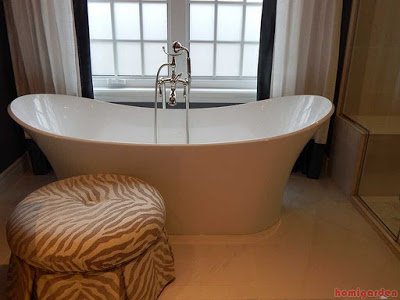 Cast iron bathtub benefits
Cast iron bathtubs can be a wonderful design element to add to your bathroom, as well as a comfortable place to take a nice warm bath. However, these bathtubs are not for everyone, so it is important to consider all the pros and cons before you make up your mind whether or not to purchase one for your home.
Since these are pretty expensive it is a good idea to make sure that this type of tub would work out well for your family, and that it would fit well into your bathroom. Other options that might work out well for those with small bathrooms include corner bathtubs.