If you are looking for a way to reface, refurbish, updater, or refresh your kitchen cabinets without spending a fortune, look no further, this list is for you.
Changing your cabinets can be daunting, but you can make a few changes to make them unique.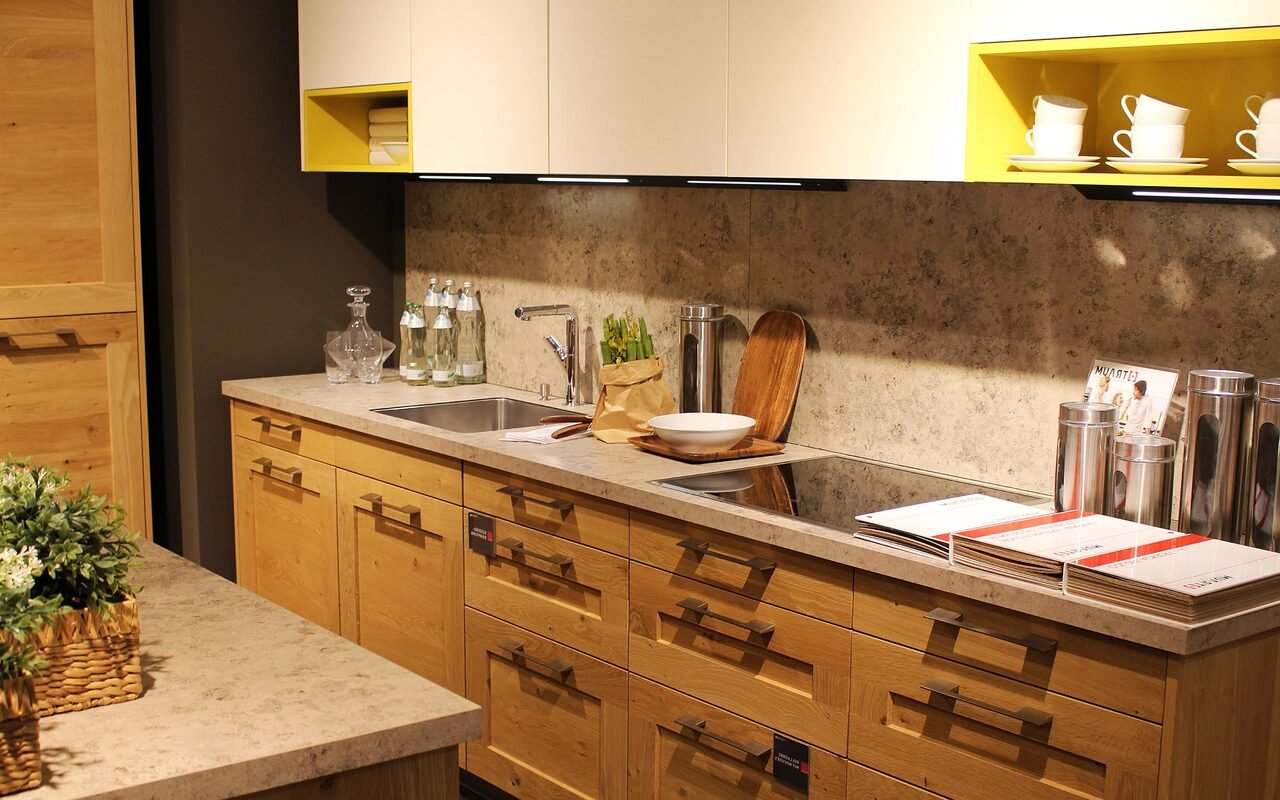 ---
Read Also:
---
1. Installing Soft Close Drawer Slides:
If you are looking to have a quieter kitchen, without the cost associated with buying a brand-new kitchen cabinet, installing soft close drawer slides could be the answer.
Here you can find top soft-close drawer slides. Sidemount and undermount are the best drawer slides to install in your drawers.
You can transform your kitchen cabinet by stopping your drawers from slamming shut. Getting this project done takes about an hour. This upgrade is less-expensive, easy to use, quiet, and makes your kitchen safer.
All you need to get this done are Soft-close side-mount drawer glides, mounting plates, drill, level, pencil, and tape measure.
2. Cabinet Knobs and Pulls:
A quick upgrade to your kitchen cabinet can be done by replacing the cabinet hardware. This will give your cabinet a new and unique look. It can take you some hours to get this project done.
If you are choosing a new cabinet knob or pull, it fits where your current knobs or pulls are. Otherwise, you may have to give it lots of time to drill another hole for your new cabinet hardware.
3. Repainting:
If your kitchen looks dull, tired, and unattractive, painting your kitchen cabinet can be just what you need. Making your kitchen bright doesn't mean you have to replace your cabinets with new ones.
Mix up colors on the upper and lower kitchen cabinet to amplify the beauty in your kitchen. All you need to do is to brush them with a new coat of paint. Take your kitchen from dull to bright.
The materials needed to get this done are sandpaper, paintbrush, elbow grease, and a strong cleaner. Upgrading your kitchen cabinet with this method is cost-effective and easy to DIY.
4. Install a Pull-Out Cabinet Shelf:
If your cabinets have enough storage space, you can easily upgrade your kitchen cabinet by installing a pull-out shelf in one-or all-of the cabinets' base.
You can reduce cost if you are only installing one or two shelves, by buying a quarter or half sheets of plywood.
5. Add Lighting:
Installing lighting on cabinets won't only make your kitchen unique; it will also improve the aesthetics of your kitchen. This is a practical improvement method you can follow.
You can use an energy-efficient LED. You can add white bright light to the countertop; this will look perfect in your kitchen. The installation is easy, less expensive, and shock-free.
6. Add Glass Door Inserts:
Remodel your kitchen cabinets by adding plain clear, etched, fluted, cracked, colored, patterned, and other glasses. This is a project you can do yourself when you are less busy. Adding glass inserts gives your kitchen cabinet a new look with interior cabinet lighting.
7. Replace Door Fronts with Chicken Wire:
Transform your kitchen cabinets by replacing door fronts with chicken wire and white chalk paint. It will not only lighten up space, but it will also give it a ton of personality.  It cost little to get this down.
8. Spice Up Your Doors:
You can make good use of the backside of your kitchen cabinet door. Here's how to get it done; put a spice rack on the backside. It keeps the items in your cabinet neat, organized, and frees up the interior part.
9. Wallpaper Cabinet Doors:
Many people believe wallpapers are only meant for a wall, that's not true. You can wallpaper cabinet doors, choose patterns that will make your kitchen hot. If you are hesitant about adding wallpaper on your wall, this could be a time to give it a trial.
Make use of removable wallpapers to avoid ruining your cabinet door. You need to do this with creativity to give you the best result.
10. Install Drawer Organizers:
It is always frustrating when you are searching for that one utensil you need, if you want to avoid the frustration and at the same time upgrade your kitchen cabinet, you can adopt this method.
All you need to do is look for four to five small pieces of wood and size to your cabinet or drawer. You also need to use wood glue to attach the pieces of wood and leave for about 30 minutes to dry. Now you can start organizing your utensils in different sections.
Conclusion
Your kitchen cabinet plays an important role in how attractive or dull your kitchen appears.  You can get your dream kitchen look if you follow the methods discussed in this article.
You don't have to spend money while performing these upgrades, these are methods you can do yourself. Look for a weekend and get your kitchen cabinet upgraded. Happy remodeling!