Hardwood floors add beauty and warmth to a home. They can make any space look awe-inspiring. Installing them is one of those simple renovations that can increase a home's value. Indeed, choosing the perfect hardwood flooring can be a very exciting time.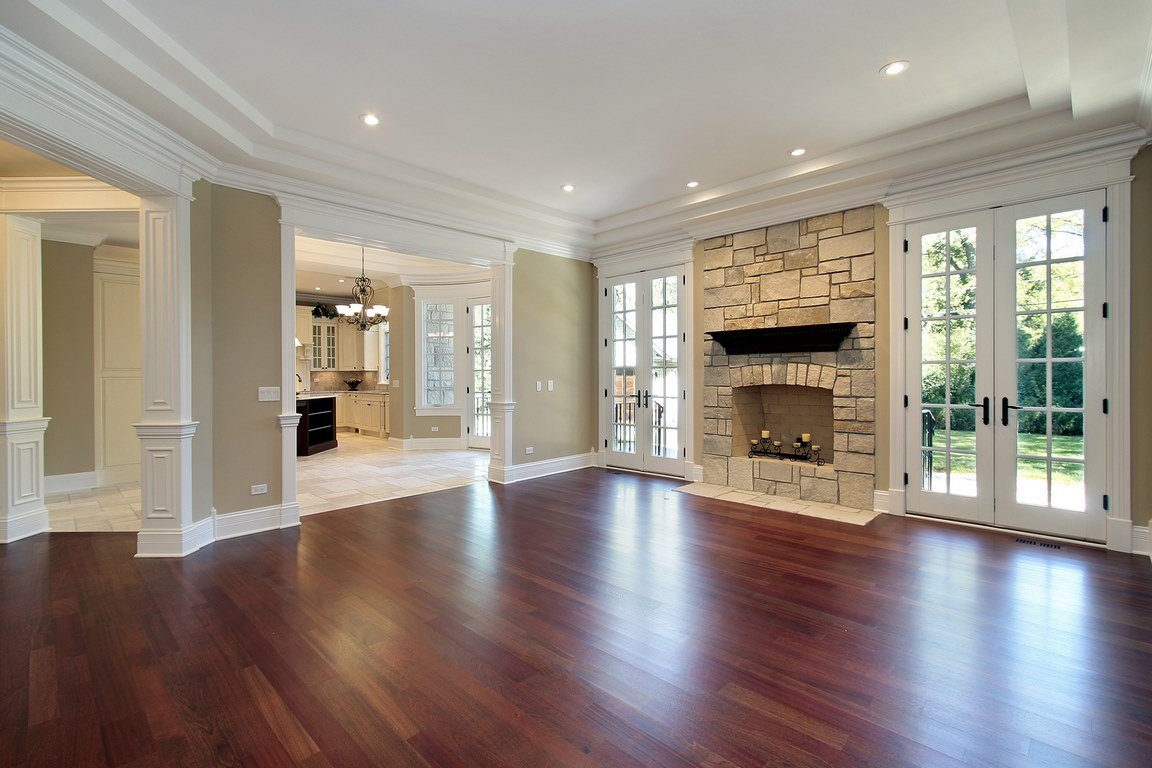 However, another important consideration in the hardwood floor buying checklist that most homeowners often take for granted is where to purchase the materials.
There are many offline and online manufacturers to choose from. Either way, it's best to go with a hardwood flooring distributor who's knowledgeable and trustworthy. Having said that, below are the things to consider when choosing one.
1. Experience and Expertise
You'll want to ask your potential hardwood flooring distributor about their years of experience working in the industry. How long have they been supplying hardwood flooring?
A distributor that has decades of experience providing materials to residential and commercial clients will more likely have the resources, tools, and knowledge needed to supply high-quality products.
2. Customer Reviews
Read any reviews that past clients have written about your prospective distributor before you decide to source the hardwood floors from them.
Ideally, the hardwood flooring distributor should have glowing positive reviews from their past clients. Word-of-mouth recommendations from trusted family members and friends can also help.
3. Samples
Does the hardwood flooring distributor allow potential buyers to take out a sample of the product?  Whether you're looking for engineered hardwood Canada or solid wood from other parts of the world, samples are vital to the decision-making process.
If you got more than one type of hardwood flooring in mind, the retailer should also be willing to let you take home more than one sample.
Note that some distributors will offer a sample book, while others will ask interested consumers to pay a small, refundable fee per sample. While a sample book can be helpful, opt for one that offers free, actual samples instead.
By doing so, you can conduct a more thorough inspection of the materials and have a better chance of coming up with a sound final decision.
4. Availability of Accessories and Other Add-Ons
Depending on the hardwood floor type you buy, you'll probably need accessories, such as flooring adhesives and underlayment. You may also need add-ons, such as transition pieces, trims, and matching moldings.
Does the retailer offer these materials?  It's good not having to source them separately and be able to get everything from one place.
---
Read Also:
---
5. The Price
Some hardwood flooring distributors have warehouses themselves and directly ship the materials from there. Others get the hardwood floors from warehouses in varying locations.
Either way, it's essential to note that the cost of the product you'll order from them already includes the warehousing cost. Sometimes, even the cost of shipping also ends up in the product cost.
That being said, it's important to compare retailers after finding out the final price, with costs for warehousing duties, shipping, and taxes included.
Of course, the cost of shipping and delivery depends on how far your place is from where the hardwood floors are stored or manufactured.
Consider all these factors when comparison shopping. Ideally, you should go for the distributor that offers the most affordable final, delivered prices.
6. Minimum Order
Does the hardwood flooring retailer set minimum orders?  Some distributors actually do, while others don't.
It's important to check with your seller about this, especially if you only need a few hardwood floors. However, note that large minimum orders usually indicate better pricing.
7. Financing
Some people opt for financing to pay for their home's new flooring. It's understandable since it can be expensive to redo your floors.
Of course, you'll have to find a distributor that offers a financing option if you prefer to purchase your floors this way. Choose a retailer that offers easy monthly payment plans.
8. Money-Back Guarantee
Hardwood flooring distributors must ensure the quality of their products. One way of doing it is to rectify whatever problems might arise, especially when it comes to damages.
They can either replace the damaged products or offer a money-back guarantee. Choose a retailer that gives high regard to customer satisfaction by giving these guarantees to clients.
9. Return Policy
While some sellers have very flexible return policies, others won't accept returns at all. Customers even have to shoulder shipping costs for returning items.
It's always a good idea to take a look at your prospective distributor's return policy first before committing to their products.
Conclusion
Several other things must be taken into consideration once you've decided on what type or types of hardwood flooring to buy, and these include choosing a hardwood flooring distributor.
Checking on the things mentioned and discussed above will help you find the right supplier for your home's hardwood flooring needs.