When planning to install or replace your windows, you need to look at a few features that will make them perfect for your building. With the best steel windows, you will be assured of better design, improved security, and increased home value.
Although everyone has unique features that they wish their homes to have, there are common factors that one should never overlook.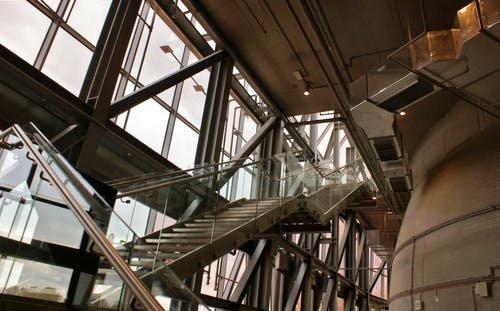 Important Things to Consider When Buying Steel Windows
Here are a few factors to keep in mind when purchasing steel windows.
---
Read Also:
---
Budget
For most homeowners or commercial property owners, the budget is a crucial factor when replacing or installing a new window. Some steel windows manufacturer will only provide one type of replacement window, while others will offer a wide range of designs to choose from.
Knowing the amount of money that you are willing to spend on your window project will enable you to narrow down on the best suppliers who suit your budget.
Size
You need to purchase steel windows that are the perfect size for your home or commercial property. This is because the size of the windows will determine the ultimate appearance of the home. In most cases, luxurious buildings will need spacious and large windows installed.
Big windows will also give a better view of the beautiful outside world and will allow more light into your space. The size of steel windows should be determined by what suits your home better.
Premium Quality Steel
When buying residential steel windows, you must ensure that they are of high quality. It is crucial to look at the type of steel that is used for making window products. This is important because different companies will use different types of steel to manufacture their window products.
Be sure to choose high-quality steel windows that will last for many years and provide your home with the security that you need.
Window Design
Some property owners will begin their window research with a specified design aesthetic in mind. There are countless window designs available in the market today. However, the architectural design of your home or commercial building will determine the type of window style that you will choose.
For instance, historical homes and condo owners may need to adhere to set guidelines when choosing the window designs to install. In addition, the location or style of your home may force you to follow a specific architectural design to maintain the integrity of the surrounding design.
Warranty
The warranty terms will mean a great difference between a great purchase and a good purchase. When choosing steel windows for your home or commercial building, be sure to compare the various warranties available. The commonly available warranty lengths are a lifetime warranty, 10, and 20 years.
Most manufacturers will offer different warranty lengths for various parts of the windows, for instance, frame, hardware, moving parts, and glass seal. Be sure to consider installation and labor warranties before making your purchase.
Correctly chosen windows will complement the unique features of any property. Furthermore, they are integral to the security of the home, noise reduction, and energy efficiency.
This means that the window you choose will be an important decision that will help you retain the safety, sustainability, and style of the home or building. When fitting or replacing steel windows, the above-mentioned factors will play a crucial role in the decision-making process.