"Home is where the heart is." There have never been truer words than that because a home is also where you're allowed to be yourself, free from the pressures of others dictating what you should and shouldn't do.
A home is a place of comfort where you feel relaxed, calm, happy and at peace. These reasons are exactly why you should make your home your own personal space. Make your space a place worth coming home to everyday with these ideas: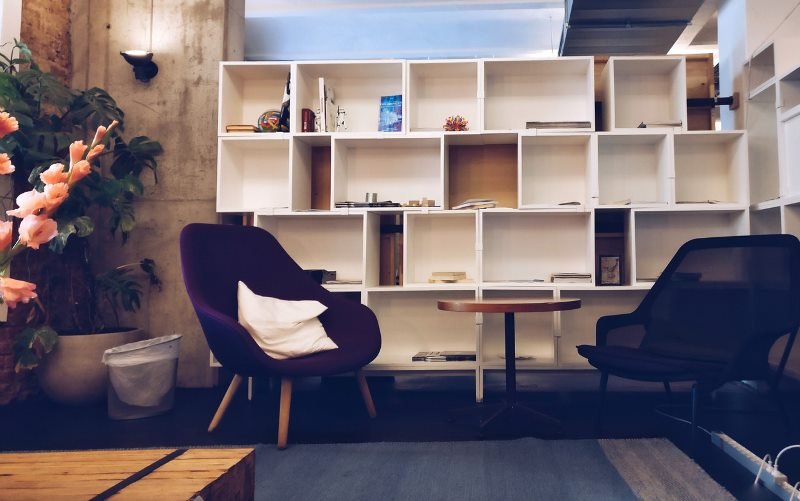 5 Ways to Add Personality to Your Room
---
Read Also:
---
Add a Pop of Color
A lot of people are afraid of using color in their homes especially on walls. Interior painting is one of the easiest ways to show your personality. A lot can already be said about you by the color you choose.
For instance, you choose blue and tan because the beach is your happy place, it reminds you of the sand and sea. You choose fuchsia because it's the color that makes you keep in touch with your feminine side.
You can add color to a room with these three ways:
If you're feeling bold and really have your mind set to painting the whole room yellow, go for it. The best way to know if you want to stick with a certain color in the long run is to use samples and not just the mini paint swatches but a huge one.
Go to your local hardware store or ask your painting contractor to paint a sample of your preferred shade of color on to a regular sized paper. Now, tape that paper on your wall where you could see it everyday and decide after a few days.
Use it as an accent color
If you're still not sure about painting the entire room in your favorite color, using it as an accent color may be a safer option for you.
Accent colors can be added through the use of accessories, furniture or by painting a highlight wall. Complete the look by hanging your favorite photos on that painted wall.
If you lean towards brighter colors, you can try the color blocking technique, which takes complementary colors from the color wheel to make interesting color combinations. Fashion designers use color blocking to create interesting patterns and designs in their clothes.
Play with Patterns
Take a cue from Dorothy Draper, a famous interior decorator in who never shied away from her love of huge, bold patterns. Patterned wallpapers, draperies, carpets or even in the form of tiles are great ways to personalize a room.
You can use patterned Machuca tiles or Encaustic tiles which have beautiful colored patterns and can add visual interest to a room.
Use Open Shelving
Some homeowners prefer to have closed cabinets to keep away the chaos from others' eyes but an open shelf system is good for showcasing collections and achievements.
Souvenirs from travels all over the world, memorable photos in frames, collections of liquor or prized figurines and even achievements like plaques and trophies can be neatly displayed on shelves.
Books, even if you're not an avid reader, could still tell a lot about your personality whether you chose it because of the color or design of the book cover or because of the titles.
Include other Family Members in your Design
Part of personalizing a home is to ensure that your partner, children and even pets can enjoy the warmth and coziness of a home. If any of your family members love music, display their collection of vinyl records, old tapes or CDs.
Hang their guitar or ukulele on the wall and if there is an extra space in your room, why not create a mini recording studio? Discuss your ideas with your partner so you create a space that both of you will love coming home to.
If you have children, embrace their chaos instead of trying to tiptoe around them. Save a space for their artworks or school achievements where they can feel proud of themselves. Likewise, a chalkboard wall will allow them to express their creativity instead of on your pretty painted walls.
Make spaces accessible for them by adding stools or stepladders to places like the sink, create small stations for them to play and add wall decals of their favorite objects or animals to some areas. Small additions won't ruin your design but will instead make your children feel more involved in your home.
Don't forget to consider Fido into your design. Allotting spaces and storage for their meal times and toys and creating small nooks for them to retreat to will make them feel safer and loved. The more you involve family members in your design, the more welcoming your home will be to all of them.
Add the Little Details and Own your Space
Little architectural details like faux beams and columns, mantels, wall paneling, antique or whimsical hardware will make your home feel more personalized. Your choice of furniture and accessories will further define your space.
Technological advances like having dimmer lights that can be controlled on your phone or built-in speakers will let you truly own your space.
One advice to follow when personalizing your home is to create a space that's truly meant for you. Thinking about how others will feel when they visit your home is a mistake most homeowners commit. Instead, design your home according to your needs and wants. Your home is your personal oasis after a long day at work.