For those who live in an apartment or don't want to deal with the mess of painting, you likely still desire to have a splash of color in your home. White walls can start to feel boring and clinical after a time.
There are methods that you can utilize to add in that color without paint. Read on to find out how.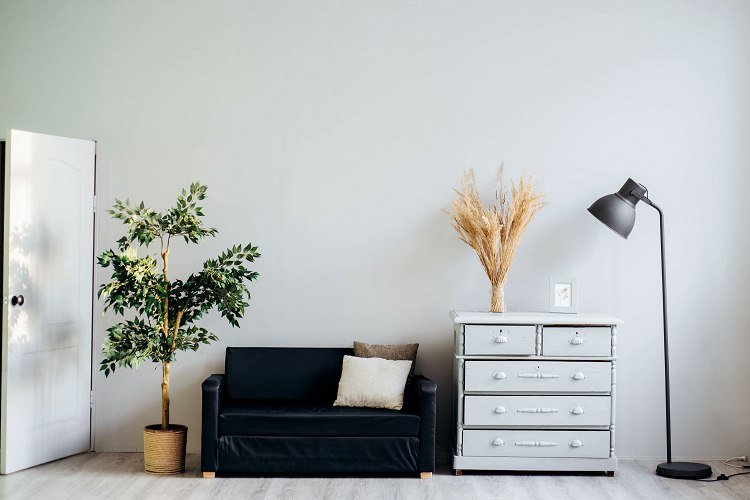 Add Color to a Room without Painting
---
Read Also:
---
Accent Chairs
In keeping with furniture, why not include a few accent chairs? These are chairs that aren't always used but provide an addition to the aesthetic of the room.
In terms of keeping things colorful, bright blue accent chairs or even red chairs can be an excellent addition. Add in further color or contrast the color beautifully with the use of a throw pillow.
Colorful Tapestry
Tapestries were used in medieval times to help warm the castle. They also had stories or lineages woven into them. While they might not serve a practical function anymore, they have certainly become works of art in their own right.
Like all works of art, you can hang them in a room for a bit of color. Even apartments can get away with it through the use of sticky hangers.
Colorful Curtains
Most people use curtains that keep with neutral or natural shades of color. For many, it offers a touch of modern aesthetic. However, in a room that's already void of color, this can look drab.
Change out those curtains with lively pieces of bright colors. Go for the neon hues of pink, orange, yellow, and red to liven up a room. See them on Wayfair.
Colorful Couch
Your furniture could play an important role in adding color to a home, too. Instead of typical blue or green or brown couches, why not invest in one that's bright red? The shade is so eye-catching that it can become the centerpiece of the room itself.
Custom Throw Pillows
One of the most fun methods for adding color to the home is the use of custom pillows. These pillows are great because they can go anywhere. Chairs, couches, window seats, even tables can be enhanced with a good throw pillow.
Customizable ones allow you to choose exactly what kind of color or print you want to offer the room some color.
Ambient Lighting
Light fixtures are one thing but what about ambient lamps? While this type of lamp doesn't always provide a lot of light, it does offer a dose of color. You can find an array of ambient lamps that give off various shades of color.
Perhaps a nice purple or dark blue lamp is the right choice for you. It can cast its light against the center table or shine against a bare wall.
Patterned Rugs
Another idea to consider is the patterned rug. There are a ton of different rugs out there. Some are more traditional while others are more eccentric. Depending on your style, you can easily find a patterned rug that suits the room perfectly. You can add as many or as few as you want to bring attention to key places in the room.
Add Plants
One method to improve the quality of your room is to add in plants. These can either be real or fake plants depending on your desire to take care of them or not. Even simple green plants can add in a natural flush of color that looks great against bare white. Or you can choose flowers that offer the kind of color that you want in the room.
Use Mirrors
If you're able to hang items on the walls, then you might want to consider hanging a mirror. You can play with color with a mirror in two ways. The first is to have fun with the mirror's frame. Think about the colors that you can use to paint the frame or frames that you want to buy.
The style of the frame should be considered, too. It can be as elaborate or as minimalist as you want. The second way mirrors help is to reflect color.
Art
When in doubt, you can always add colorful art pieces to the room. Display your taste in art proudly throughout the room to offer sophistication and color. Don't be afraid to add in a few zany pieces just for the sake of blasting color either.