Sometimes, when something breaks in your house and requires a quick and easy fix like a leaky kitchen or bathroom pipe, you take out your tools and fix them yourself.
For that reason, when it comes to doing such easy repairs or maintenance, many people avoid hiring professional tradesmen and do the repair on their own, thinking that they are primarily saving some cash or simply don't want another person to come in and do it for them.
However, not everyone possesses the necessary skills to fix everything in their homes because sometimes even the simplest DYI project could lead to more expenses and troubles in the future.
Hiring a professional from renovationrm.ca to do the job for you can really come in handy in such situations. For example, tricky jobs like renovating your bathroom and installing a waterproofing system require the expertise of a professional tradesman.
In this post, we are giving you five advantages of why you should hire a professional to do such a complicated job.
---
Read Also:
---
1. Have Professional Knowledge
Renovating the bathroom and installing a waterproofing system on your own can be very difficult for you because it requires the expertise of a professional tradesman.
First of all, a good tradesman is licensed and is trained to do the things you need to get done.
For example, installing a power shower could be mastered by DYI enthusiasts who may have some basic knowledge of electrics and plumbing, however, hiring a qualified professional is a better idea for these situations because they'll get it done on the first go.
The cost of power shower installation may depend on many factors such as the actual power shower and any upgrades you choose for the bathroom, whether you are replacing the previous system, and of course, the labor of the electrician and the plumber to complete the project.
Secondly, a professional tradesman should have many good quotes from which you can see the quality of their work by going over some past jobs and checking the feedback of previous clients.
2. Use Professional Tools
In addition to having professional knowledge, a good tradesman must know how to use the professional tools required for a particular job. For example, if you need to tile your bathroom and you want to do it yourself, you won't probably have all the necessary tools to do so.
Or, even if you have them, you may not know how to use them properly. A major benefit of hiring a professional tradesman to do a job like this is getting it done using the best technology and equipment.
Because they have so much experience, they know exactly how to use all tools that are required for this task. Plus, a good tradesman always makes sure that the job is done perfectly so you don't end up with broken tiles later on.
You can rest assured that hiring a professional to do such tasks or even more complicated ones like installing a waterproofing system can be very efficient.
3. Provide Insurances
Another advantage of hiring a professional is that they give insured services. Good professionals will guarantee their work and usually give a formal assurance that certain conditions and services will be fulfilled throughout the process.
For example, for your waterproofing, hiring a professional tradesman means that you are guaranteed a properly installed waterproofing system that will prevent you from future monetary losses and damages which may happen if you try to do it yourself.
Also, tradesmen know the best places to source the materials for complicated jobs so they assure the quality of the material used for the waterproofing system and there will always be a warranty for their services.
In addition, as they are qualified to do this task, they will know how to deal with any unforeseen problems that may occur when you are renovating your bathroom.
So, in order to assure yourself too that the waterproofing system will be done properly, hire a tradesman that will guarantee a perfect completion using all proper tools and materials.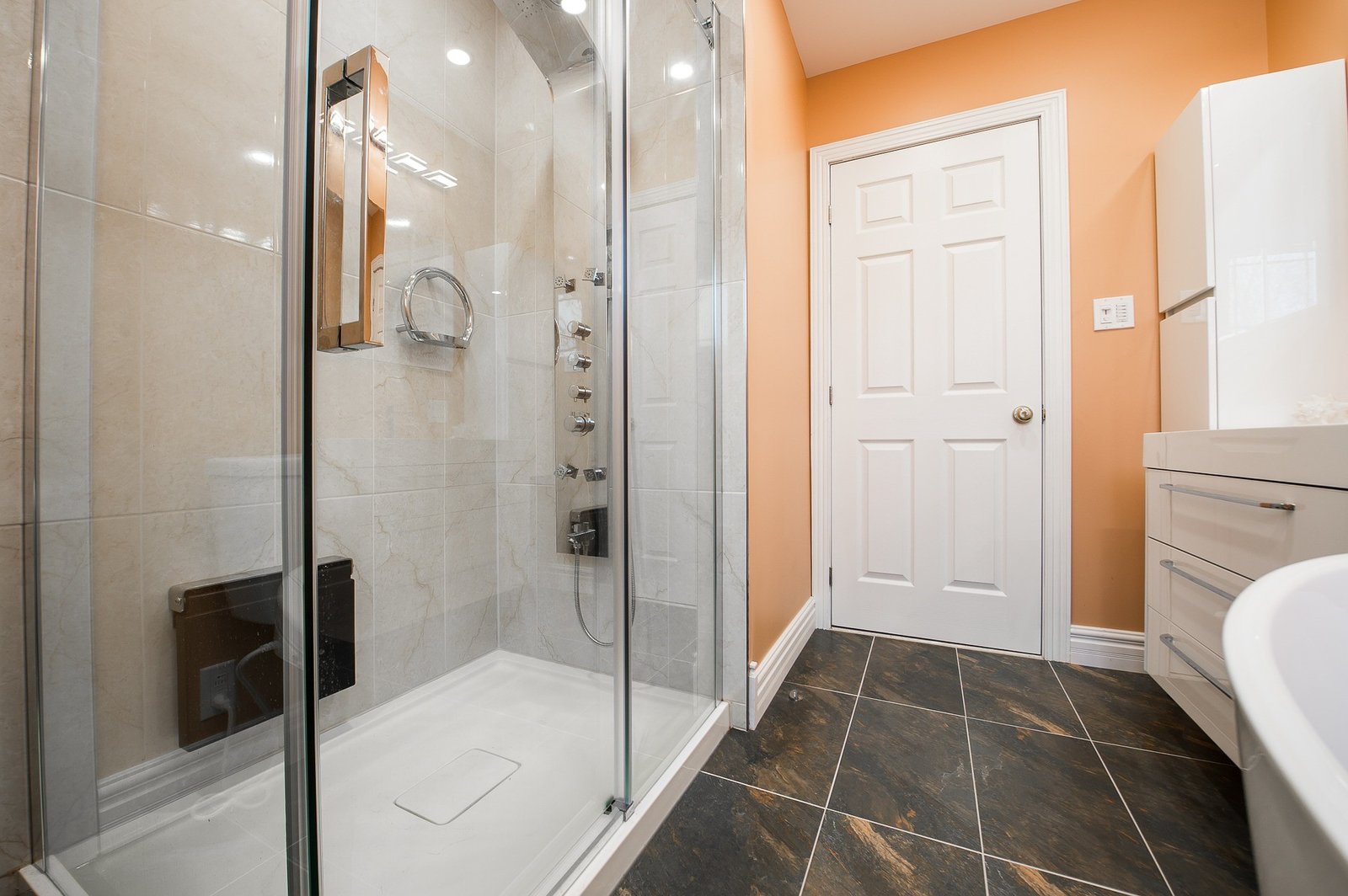 4. Can be Cost-effective
Even the smallest damage can disturb your bathroom renovation which may lead to more expenses in the future and can be even time-consuming especially if you try to do it by yourself.
Therefore, hiring a tradesman can be very cost-effective and won't take too long to do any repairing or renovating because as professionals they will know all the steps on how to complete the task properly and on time.
As it was mentioned at the beginning of this post, if you engage yourself in any DYI project, you will most likely save money from hiring a professional.
However, if you don't complete the job properly, you may find yourself in a situation in which you wouldn't know what the next steps are or whether you have all the proper tools and materials.
So, it is a better option to hire a professional in order to avoid making mistakes yourself that will cost you in the future.
5. Provide Effective Planning
Another important advantage of hiring a professional tradesman to renovate your bathroom is the effective planning they provide. A good tradesman usually comes to your home before actually engaging in the renovating process.
They give you their advice on the design of your bathroom space, what materials should be used, how much time they will need to complete the job, or any problems that may occur throughout the process.
They also provide you with a step-by-step plan for your bathroom renovation and installation of the waterproofing system so you will be aware of the process. It is their responsibility to inform you about the right installation method.
As professionals, remodeling a bathroom is something they do often, so they will also give you a round estimate of how much it is going to cost you.
This is very helpful since you need to plan your budget beforehand and be prepared for any additional costs that may come along the way.
Final Thoughts
Renovating your bathroom and installing a waterproofing system requires certain skills that can be best met by a professional tradesman.
Hiring a professional will help you avoid any further damages and failures that may occur along the remodeling process.
They carefully undertake the tasks following all-important safety guards, not leaving you any chance for complaints. As a homeowner, you are the one who must be least worried because it is the professional's job to carry out the project in the most accurate way.