The bathroom is one of the key spaces in the home and is unsurprisingly one of the most popular options for remodeling. But it's also a tricky job that can easily go wrong. Especially if it's your first time doing it.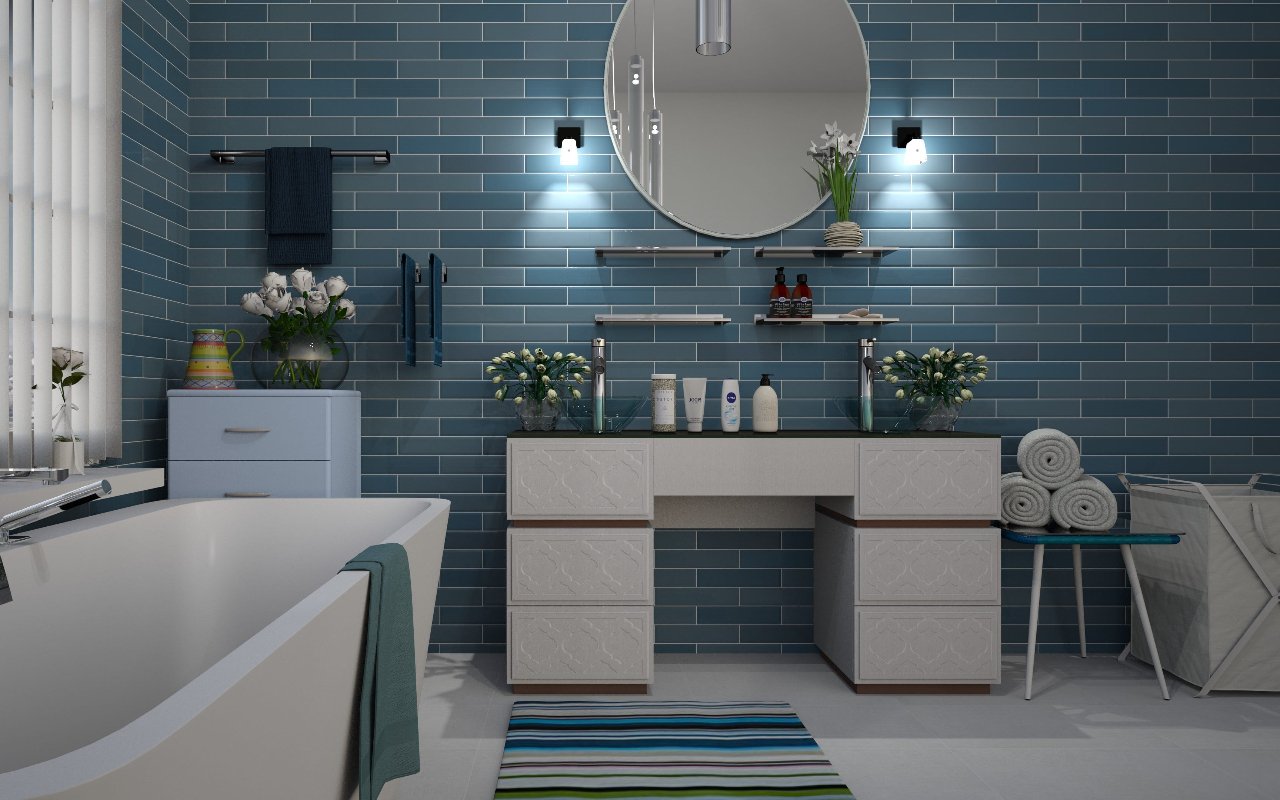 Instead of giving you a bunch of little tips that don't go into much detail, I'm going to do a deep dive into our 5 most important recommendations.
These will not only help you get that bathroom you always dreamed of but will ensure you do it without any major headaches.
---
Read Also:
---
Budget
Set a budget. Stick to that budget. It sounds simple, but it's more complicated than you think. When it comes to financing your bathroom renovation, stick to these 'golden rules':
Every Project Goes Over Budget
Even if you're detail-oriented, get every aspect of the quote down on paper, and plan for months, there's something that will crop up that you don't expect. Build in a buffer to help with any extra costs. 10-15% should do it.
Don't stick with just one supplier. Get several quotes from around your area. Read reviews, don't just go for the cheapest available option either.
Details Quotes are a Must
It can be a pain, but make sure you read the small print. Quotes shouldn't be vague, they must include detail and explain each aspect of the job required. It'll help if there's a spat with suppliers down the road.
Know the Ballpark Figures
According to the National Kitchen and Bath Association, the average bathroom upgrade runs at just over $10,000.
Low-end basic solutions can cost anywhere between $1,500 and $5,000, while 5* hotel quality renovations will go over the $20,000 mark. Which one can you afford?
Treat it Like a Work Project
You want to approach bathroom remodeling like a project at the office. Use spreadsheets to budget your work (Microsoft has a free version specifically for bathroom remodeling).
Plan using a Gantt chart to avoid individual aspects of the project running longer than they should, you name it. Just don't go for a haphazard approach.
Prepare for Trouble
When it comes to bathroom renovations, most people think about the aesthetic (we're such shallow creatures!).
And while I understand that the above is important, it's imperative that you keep safety and prep work at the forefront of your planning. It'll save you a lot of trouble in the coming years.
For example, you want to opt for ball-type shutoff valves instead of the standard varieties. Standard valves are equipped with rubber washers; these harden over time, particularly if you live in a hard water area.
When it comes to reparation or replacement work in the future, you won't be able to seal water flow. And you may experience unwanted leaks.
You also want to ensure that any wooden fixtures are properly treated for water and moisture. I don't recommend wood because it's susceptible to water damage, but if you absolutely must have it, then treat it accordingly. Otherwise, you'll have to face wood rot (which happens very quickly).
Know Your Low-Cost Alternatives
Unless you're flush with cash, you'll need to spend wisely. We've already emphasized just how important it is to manage your budget. But that doesn't mean your bathroom needs to end up looking cheap and tacky.
The trick to a bathroom upgrade that looks chic and luxurious is to know your low-cost alternatives.
For example, vinyl flooring has come a long way in the past few years. It really doesn't look much different to (super expensive) wood plank flooring. It's also much easier to maintain and doesn't get damaged as easily.
There's more. If you want to go for that natural stone effect, you don't need to go for budget-hog granite. Quartz will do the job just fine. You can also go for new sink faucets, which will revitalize the look of your bathroom, instead of replacing the whole sink.
Ventilation = 100% Must
Every bathroom needs ventilation. Period. Yes, it's tricky if you don't have windows. But not installing some sort of ventilation will lead to major issues in the long run. Trust me.
Does your bathroom have windows? Install those that can be left on a latch, allowing proper ventilation without having to leave your windows unlocked or sans privacy. You may also want to install an additional vent that is (almost) permanently open.
If you don't have the luxury of windows, invest in a proper quality fan. Cheap ones will not work adequately, and they'll cost you in the long run as a result of mildew and mold. And problems like mold can be very expensive to fix.
Lastly, Keep It Simple
One of the worst mistakes we see people make with their bathrooms renovations is going overboard. You want that statement bath, that trendy sink unit, the beautiful tiles, the cool lighting fixtures, the works.
The problem with this strategy is that your bathroom will look overloaded. Not only that, but it will also cost you bundles of money (remember, projects always go over budget).
Instead of going too crazy, stick with simple and understated. Pick one or two statement items, and build around that.