Unless you are a trained roofing professional, installing, replacing, or repairing your roof can never be a viable Do-It-Yourself project.
Roofing jobs can be intricate and potentially dangerous if you don't have the right skills and tools to handle the task. You can slip and fall or even get injured if you are not careful.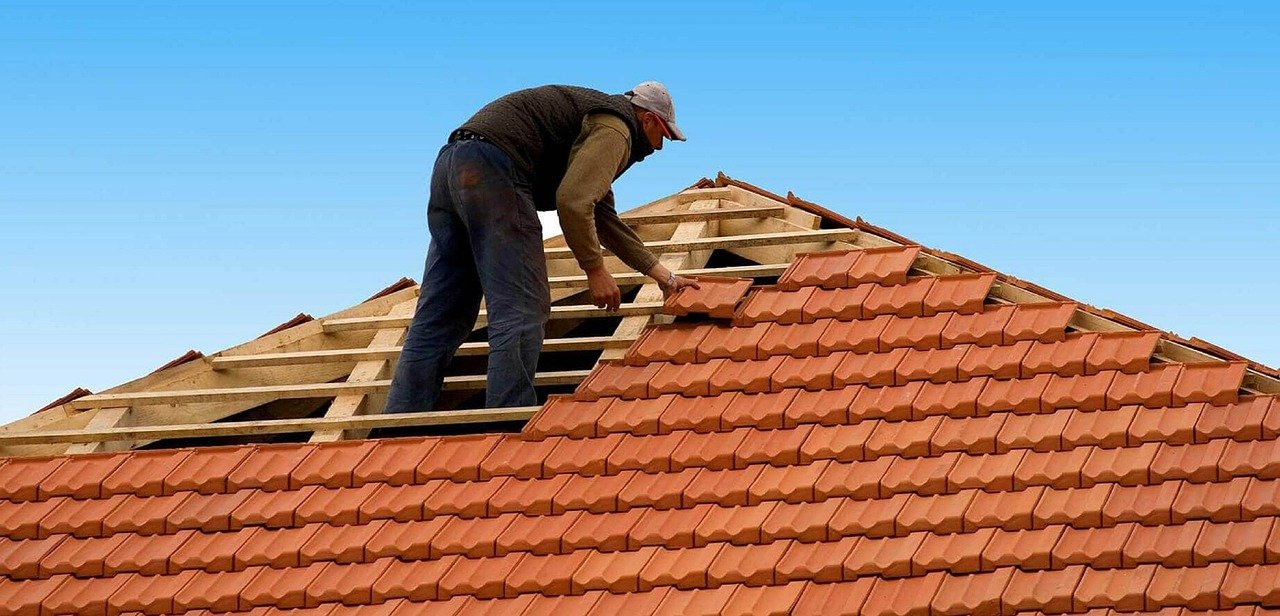 To avoid potential harm and guarantee quality work, consider hiring a professional roofing company to undertake the project.
Here are eight benefits of contracting a professional roofing company:
Advanced Expertise & Experience
When you hire a credible roofing company, you can be sure that they have years of experience in the trade. After all, reputable firms only employ highly trained and competent professionals to guarantee top-quality service delivery.
The team deployed to your home or commercial premises will consist of skilled experts with vast experience handling various roofing projects.
To avoid taking chances, you can ask the firm about the proficiency of their personnel and their scope of services. The roofing experts should ideally have various certificates to prove their competence.
---
Read Also:
---
High Safety Standards
Roofing can be dangerous, and roofers face many potential risks such as slip and fall accidents, and chemical burns to name a few. Falling from the roof can lead to severe injuries or even death. For these reasons, hiring an experienced roofing company makes more sense.
Safety comes first when a professional roofer is involved. Pro roofers usually take precautionary measures and observe the highest safety standards when undertaking any roofing job. They also have the experience, expertise, and equipment to complete roofing projects quickly and safely.
Professionalism & Quality Workmanship
You can always count on a credible roofing company to deliver work as expected with a high level of professionalism. Professional roofers never dodge questions asked by customers, and they are always ready to help. Besides, they will never leave work unfinished or poorly done.
You can tell that someone is an expert from how they conduct themselves and from the quality of their work. They will treat you with the respect that you deserve and always remain professional throughout the project.
Proper Tools and Equipment
Roofing jobs require specialized tools and equipment that are somewhat costly. You also need to undergo training to know how to use these tools to avoid injuries. By hiring a professional roofing company, you do not have to go through all the trouble and hassle.
Professional roofing companies have all the tools and equipment required to tackle all kinds of roofing tasks. You do not have to buy or rent expensive roofing equipment and machinery. Besides, roofers have adequate experience in using these tools safely and appropriately.
Faster Repairs
The roof is an essential/important part of any building. It provides shelter and protects your valuable assets from destruction. Leaks and roof damage can impede your home or affect your quality of life. For these reasons, it makes sense to respond to these issues with speed and efficiency.
Professional roofing companies have the experience, expertise, and machinery to address roofing problems expeditiously. You can be sure of faster repairs to avoid downtimes and inconveniences along the way.
Cost-Effectiveness
Trying to fix roofing problems yourself can be costly. You can cause more damage to your roof or even injure yourself in the process. You also have to buy or rent roofing tools and equipment.
Hiring a professional roofing company is far more cost-effective since you do not have to buy or rent any equipment. Moreover, there is no risk of injury, so you do not have to worry about incurring hospital bills.
Insurance & Warranties
One of the licensure requirements for roofing companies is that they must have insurance coverage. When you hire a professional roofing company, you can be sure that they have the appropriate insurance to protect your property in case of accidental damages.
Moreover, some professional roofing companies offer warranties on their work, while others employ advanced installation techniques to meet your roof's manufacturer warranty standards. Enlisting pro roofers will also ensure that the warranty on your roofing systems remains valid.
After-Sale Services
Depending on the company, some providers offer after-sale services to help create lasting relations with customers. A pro roofing company may offer to maintain your roof for a specified period to ensure they remain your preferred choice whenever you have any roofing issues.
Hire a Professional Roofing Company
Whether you want to install a new roof or you need to replace broken roof tiles, don't hesitate to reach out to reliable and trustworthy roofing companies like Roofing with Hart. Professional companies have vast experience in handling all types of roofing projects. Their service deliveries and level of workmanship are simply unmatched as well.