Whether you purchased your home as a fix-and-flip or you've never considered putting your house back on the market, taking the steps now to improve your home's value will benefit you in the long run.
With a few upgrades here and there, you'll be able to earn more money in the event that you decide to sell your home. Keep reading for seven ideas to help you raise your property value.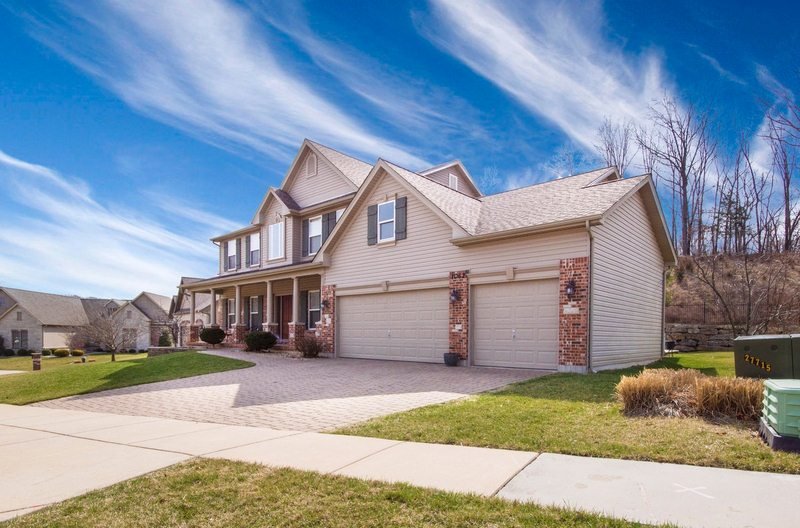 7 Affordable Ways to Improve Your Home You Probably Haven't Thought About
---
Read Also:
---
Add Ceiling Fans
While some homeowners that live in colder climates don't see the value in having ceiling fans, they are an excellent addition for any home. The right fan adds character to a room while creating an additional source of air flow. With many types of styles and sizes to choose from, you can change the entire feel of a room by adding this feature to your home.
In addition to being bold decorative pieces, fans can help to keep a room cooler or warmer. On the hottest days of the year, fans really help to get the air in the room circulating, whether your air conditioner is running or not.
During the winter, hot air tends to rise and can become trapped towards the ceiling. By running the ceiling fan clockwise instead of counterclockwise, you will help the hot air circulate, making the room feel warmer.
Install a Fence
Adding a fence will really bring your home's value up. The added privacy of a fence will boost your home's marketability as homeowners that have pets or small children are often more likely to purchase a property that already has a fence.
When choosing a fence for your home, consider the type of material you are using. Privacy fences made of wood, concrete, or cast iron often net a higher profit than fences made of more inexpensive material. Similarly, homeowners tend to prefer fencing that provides the most privacy around their homes and in the backyard, in addition to its impact on the home's curb appeal.
Just as you must wisely choose your fencing material, keep in mind fencing placement. While privacy may be a priority, placing a fence in front of your home is more likely to reduce curb appeal.
Put in a Garbage Disposal
Homeowners that have garbage disposals often take this feature for granted. Without garbage disposal, it is difficult to keep the kitchen sink unclogged. Moreover, without this feature, it is often more challenging to keep the kitchen smelling pleasant.
When buyers are shopping around for a new home, they are often more attracted to kitchens with garbage disposals. While this feature isn't exactly a showstopper, it does help to simplify their day-to-day lives. Easy to maintain and offering quick cleanup, garbage disposals are the unsung heroes of home remodels.
Transform Extra Space
Do you have a room that you barely use? Whether it's your attic, basement, or garage, if you aren't using these spaces for their intended function, you can significantly boost your home's value by transforming these areas into another bedroom.
Though you may have to do a fair amount of cleanup and a bit of construction, remodelling these unused areas into living spaces will turn your two bedrooms into a five bedroom. Talk about a sudden boost in market value!
Add a Deck
While decks won't seem like the best investment during the colder months, when summertime arrives, decks make it easy to enjoy the nice weather. While decks can be a bit pricey to build, most homeowners find that they get their money's worth out of it. With an added deck, homeowners can recoup about 76% of their investment.
To really make sure your deck improves the value of your home, be sure to work with an experienced and licensed contractor. While you may find some DIY deck tutorials online, a construction project of this scale shouldn't be attempted by an amateur.
Remodel Your Bathrooms
Whether you have small bathrooms or large bathrooms, the fact of the matter is that bathroom trends are always changing. Since bathrooms should be conducive to rest and relaxation, spending a little time and money to completely transform your bathrooms will really increase your home's market value.
During your remodel, find ways to make your bathroom look more appealing. For example, with a larger bathroom, you can update the room by swapping out the bathtub for a walk-in shower. For smaller bathrooms, consider taking out a closet to add more room or add in a window or skylight to open up space.
Revamp the Kitchen
Adding a few changes to the kitchen can really change the feel of a home. While you can completely remodel your kitchen if you'd like to, doing a few DIY renovations on your own is often enough to boost your home's value quite a bit. Start by bringing your kitchen into the modern age.
Is there wallpaper on the wall that was popular in the '70s? Are the stains all over the cabinets and surfaces? Begin your remodel by peeling off the wallpaper, giving your kitchen a deep clean, and repainting where you can. These simple changes will completely transform this room.
Whether you opt for a whole new colour palette or you just add fresh coats of paint in the kitchen, a newly painted home will always stand out more than a home that hasn't seen a roller or paintbrush in the past decade.
However, when painting the kitchen, be careful with your colour choice. Future buyers need to imagine themselves in a home, so adding colours that are too unique to you may turn them off from your home.
Additionally, you should also exercise caution if you aren't confident in your painting abilities. Just as newly painted walls can improve your home's value, a poorly painted home will cause the property's market price to drop.
Once you're done making a few of these renovations to your home, you may be tempted to put your property on the market (if you haven't already). Keep this guide in mind as inspiration for your next home renovation project.