When you're done with your work and completed all your errands, it's the home where you'd like to spend your time and unwind. There is only one destination that most people seek out and long for… Home Sweet Home.
When buying new properties, expats always try to find a home that is truly theirs. Home décor, that gets all the inspiration from the culture of the homeowner's own country, can help achieve a sense of comfort and belongingness.
Traditional décor remains a popular style across the homes around the globe and that's certainly the right way to go about it. Inviting and gracious, it helps evoke the elegance and provides comfort and warmth of the childhood memories you may have.
Home is a place of refuge, and for this reason, it's important that the space you inhabit is a reflection of your personality, taste, style, tradition, and culture. Generally, conventional home designs are different in different regions. You can find everything from Victorian, Bohemian, Middle Eastern, Tuscan, Hamptons, Scandinavian, Mediterranean, Far Eastern and much more.
For example: If you take a look at Emirates Hills community, it comprises a number of stunning villa developments, such as Montgomerie Hills, Signature Villas, Dyaar Al Hambra, and Montgomerie Maisonettes.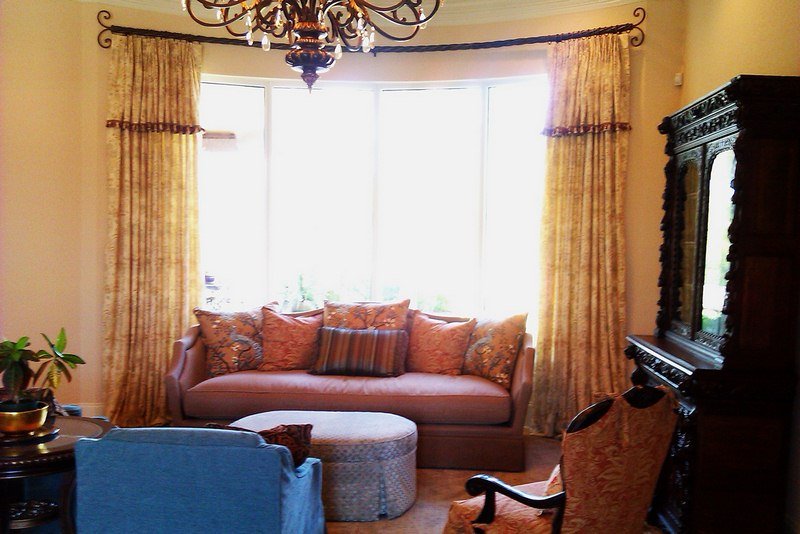 How to Design Your Home With a Touch of Your Cultural Roots
Here we have some ideas that expats must consider designing their homes with the elements of their own culture reflecting through the décor, furniture, and various design aspects.
---
Read Also:
---
Materials
Ethnic interiors are among the timeless and most modern trends available today when it comes to home décor. Returning to your roots, you should try looking back and rediscovering the materials that are famous back homes like some specific marble or wood type.
Asian décor, particularly the Japanese design elements, is built around minimalism and individuality while incorporating natural materials such as fiber, bamboo textures, and some sleek, unique Asian-style furniture.
Bamboo is something specific to Asia, and it would be a great idea for you to dress the walls up in beautiful bamboo-designed wallpapers to create a look that is specific to Asia, Bamboo furniture is the latest trend. Similarly, the use of terra cotta turns out to be a famous choice or pots and vases in the Tunisian homes. It's also a great way of representing your country's décor in essence.
Color Scheme
The best place to start is with color, More specifically creating a color scheme for an ideal home will ensure that one room ties into the next nicely, even if the style of each room is a little bit different. Choosing the right colors for home decor are very important. The way colors invoke various perceptions is quite fascinating, particularly when the cultural differences are noticed.
There are countries that are known to prefer being colorful, just imagine Rio's streets in Brazil. You can bring in that same bohemian spirit simply by opting for the travel prints that have a Rio theme.
Similarly, you can go with travel accessories like trunks or globes to make your interior more appealing. When your home décor is inspired by the Brazilian theme, you must include some splashes of the fruity tones and shouldn't forget those bright yellows either.
If you want to go a bit oriental, it would be a good idea to choose curtains with kimono prints and find cushion covers which bring a sense of luxury to the living areas. Use motifs, patterns, and hues on cushions, curtains, or sofas for incorporating these styles in your living space.
Artwork & Accessories
Artworks can always play a vital part in setting up a perfect mood of your abode no matter which room you talk about. Go with some iconic piece of art or find some retro-flavored prints as well as items like suitcases, film posters, trunks, CDs, etc. for your wall décor to reflect your native feel of design and style.
A mixture of paintings, photographs, and sculptures collected over time and travels weaves a layered tapestry of one's interests.
Make sure you have a centerpiece for every room that draws all the attention. Find an eye-level spot which is visible as soon as somebody enters the room because this will make a perfect place for statement art pieces and set the tone of your home décor.
Use Antiques Pieces in Your Home
Adding antiques and collectibles to modern decor provides an opportunity to embellish a room with a conversation piece that stands out. Mixing old and new allows you to see the evolution of design within a specific world.
Antique furniture is also the best option for home decor, it brings the old-world objects a new point of view. Antique furniture is the latest home decorating trend. Golden oldies give an elegant look, One of the best reason to decorate home with antique pieces is the fact that these golden oldies never go out of fashion.
Indoor Plants
Adding floral arrangements, live plants and natural items such as vases of shells or rocks can really add that final touch to your interior design. Indoor plants always serve as a great source for brightening up any space and you can connect to your cultural roots by bringing in the species that are native to your region.
Bonsai, for example, is a common choice for Japan and English Ivy is the statement plant from Europe found in just about every home. You can use them as an ornamental décor item for your walls or, maybe, try hanging them in pots.
There's a wide variety available in indoor plants that can be used as decorative accents for adorning any space and you can choose what you find fit for your interior. They're versatile and you can incorporate them in a variety of ways to lift the ambiance and feel of your space.
So, if you want to connect to your cultural roots, design your home with a few elements that go back to your hometown. Try some of the ideas above and you're sure to achieve a perfect local décor.