Living in an apartment might come with a few limitations.
You definitely can't tear down that wall in the living room to get the much-desired open floor plan. And, you probably can't rip up the carpeting and lay down brand new hardwood flooring.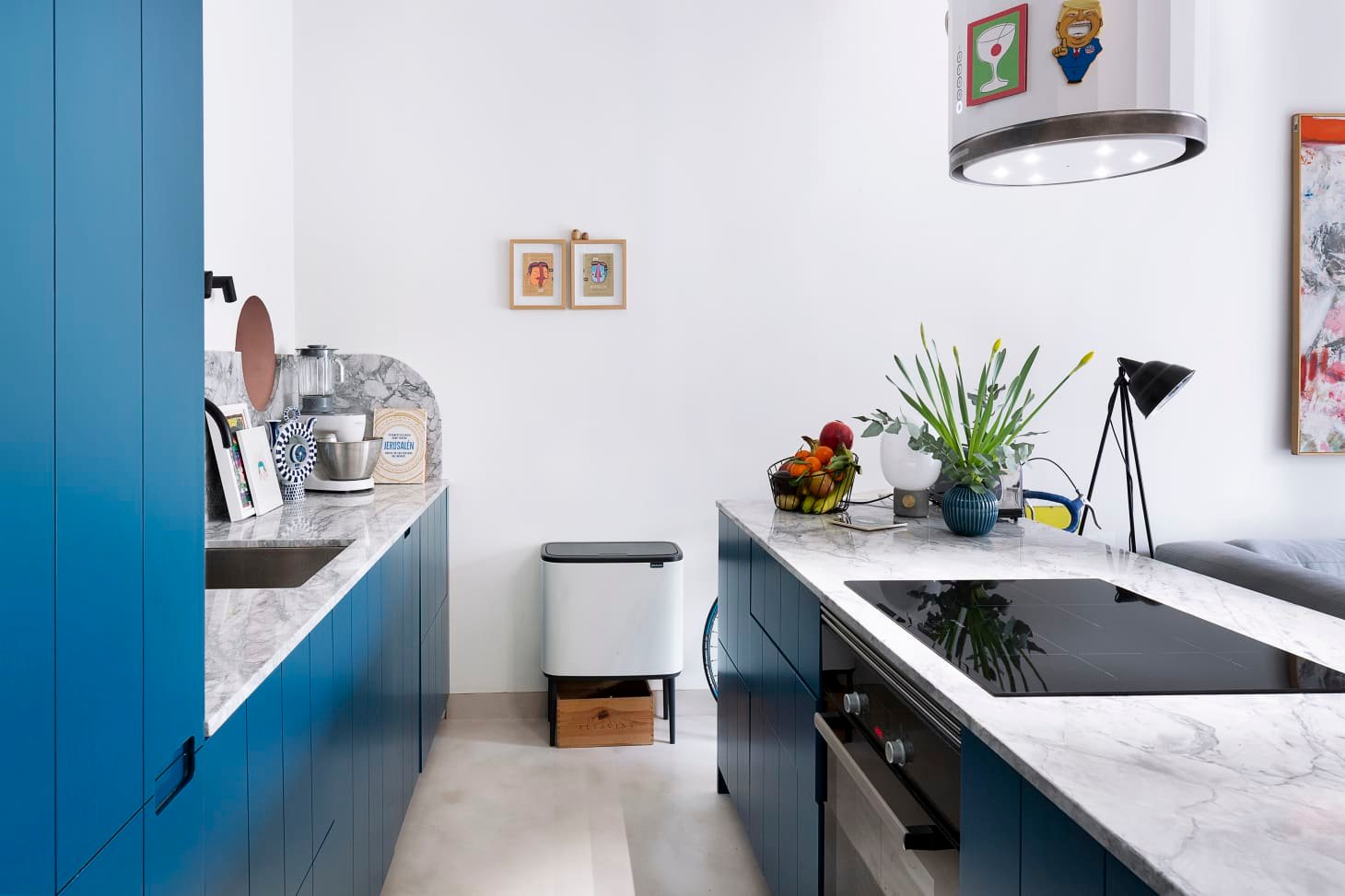 You might be thinking that the only thing you can do is paint the walls.
But that's not true.
There are practically unlimited ways you can layout your furniture and decor. You can make your apartment your own, even if these methods aren't quite "the norm."
After all, it's your space anyway!
So, we're about to reveal the five apartment layout rules that are totally worth breaking!
---
Read Also:
---
1. Symmetrical Furniture
It seems like just about every modern style home or apartment has two of everything. That means two couches or sofas, two nightstands beside the bed, and two living room end tables.
The problem is how much space this trend takes up!
Living in a 900 square foot apartment means you already don't have that much space to work with. Plus, you probably won't need living room seating for six or more people. That is unless you're hosting unusually large gatherings in your apartment quite often.
So, avoid doubling up on furniture if you can.
Your living room only really needs a sectional or one couch and a few comfy standalone chairs. You don't need two separate nightstands beside your bed if you live alone or don't have a ton of knick-knacks to store in them in the first place.
This will save you space and gives you a lot more freedom when it comes to laying out your apartment.
If you don't need two of an item, then don't buy two!
2. Using a Room as Intended
When you think about a living room, you probably think of two couches and an entertainment center. And, a dining room is just a large table and seating for four or more people.
But, is that all each room really is?
How you choose to layout your apartment depends on your lifestyle. There's nothing that says a living room is purely for watching television while a bedroom is just for sleeping.
So, switch up your rooms a little bit as you see fit.
That means you absolutely can put your work desk in your living room if that's where you prefer to work. You can also set up a small seating area in your bedroom for lounging before bed.
Think about the furniture you have and where you can envision each piece fitting within your apartment.
3. One Focal Point
One of the definite "rules" of interior design is having one focal point per room. That means one piece of furniture or artwork that instantly captivates a visitor's attention. The rest of the room revolves around this one piece.
And, it's pretty clear why this is a rule.
Too many focal points in a single room can make the room look a little busy. It can be a little distracting and even overwhelming to visitors.
One focal point can be a little boring, though.
The good news is that there are ways to add a second focal point in a room without crossing this boundary.
One of the easiest ways to do this is by implementing a primary and a secondary focal point. That might mean a large piece of artwork on the main wall and an artsy mirror in the corner of the room.
As long as one doesn't overpower the other, there should be no problem here. And, it gives you the chance to add more decor to represent your personality.
4. Furniture in the Center
There's a huge emphasis on having pathways all throughout your living space.  That usually means keeping furniture like beds and couches at least a few feet away from the walls in all cases.
But, this eats up a lot of living space.
If your apartment is already quite small, you'll want to maximize your space as much as possible. You can do this by pushing your living room couches and even your queen-sized bed against the wall.
You might even want to push your dining room table up against the wall.
This will help to make your room look larger and give you more floor space to work with. Each room will look a lot bigger too. After all, there's no real need for a pathway behind furniture anyway.
It's all about how much living space you have, not whether or not you are breaking the "rules" of interior design.
5. Overfilling Rooms
A lot of people like to make their apartment look as cozy as possible. That usually means loading up on furniture, decor, and accent pieces to make your house your "home."
The problem is that your room might look too busy.
After all, we've all been in a living room with dozens of throw pillows, several end tables, a huge coffee table, and a massive entertainment center. It can be a little hectic.
More minimalist designs are making their comeback!
So, think about what you really need in each of your rooms. Do you need two couches, an entertainment center, a standalone recliner, a bookshelf, and an office desk…. all in your living room?
Probably not.
If you can't find a use for it, don't feel inclined to purchase these items and fill up your home with unnecessary furniture.
Conclusion
There are tons of unspoken rules when it comes to laying out your home or apartment. Yet, following a lot of these rules will take away a ton of usable space and be less convenient for your personal lifestyle.
So, organize your furniture the way that makes the most sense to you.
Think about how you plan to use each room and how many people you'll have in your apartment at once. Focus on buying the furniture you need instead of the furniture anyone expects you to have.
---
Author Bio:
Working with Tribeca, Caitlin Sinclair has more than ten years of experience in the multifamily industry. In her free time, you will find her enjoying life on the lake and spending time with friends.
---