The seasons and fluid and ever-changing, and with them the way we wish to dress, live our lives and ultimately decorate our homes.
Although the Summer may have been about wide-open windows and tropical florals, Autumn takes on a slightly warmer and cosier approach to interior design.
Whether it's your favourite season, and Halloween and Bonfire Night are your two favourite nights of the year, or whether you just simply feel like getting into the spirit of things and cosying up this year, then here are some Autumnal décor and design ideas for you to use in your home.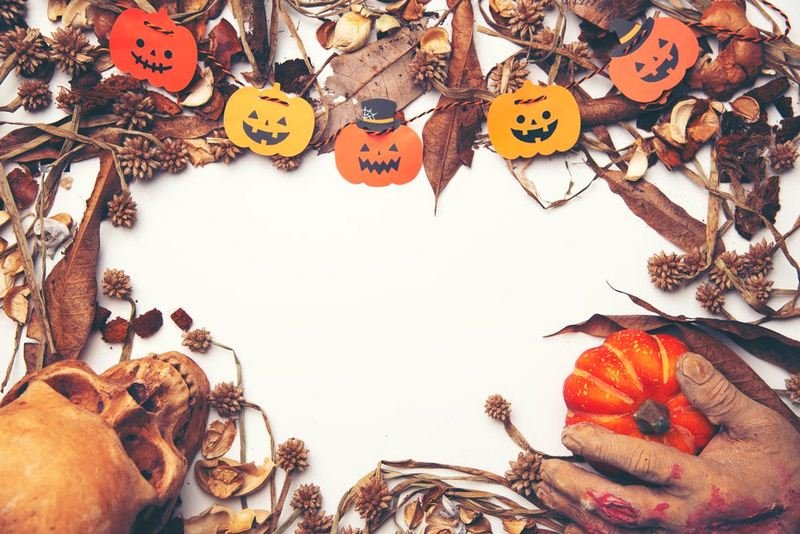 ---
Read Also:
---
Dress Up Your Porch
One of the first things you're advised to do when selling your home with companies such as ReadySteadySell.co.uk is to up your curb appeal in order to ensure a successful sale.
So if you're wanting to make your home look suitably seasonal for passers-by to enjoy, then it makes sense to start with the exterior – the porch.
This is the ideal time to use all of your inner creative flairs and create a little autumn haven in the entrance of your home. Think creatively, and use artificial leaves and deeply colours ribbons to adorn the space around your doorway.
Lanterns also lend themselves very well to this design, because they offer a soft and inviting light at the front of your home on those cold, dark evenings.
If you're feeling particularly in the spirit of things, come October you might even consider using pumpkins as a feature in the window of your porch – and if you're a Halloween enthusiast, then why not carve some for the celebrations? Not only are pumpkins the ultimate symbol of Halloween and Autumn, but their naturally orange colour is warm, and lends itself very well to other seasonal decorations.
Bring the Warmth in
It might seem as though Summer wasn't all that long ago, but the outside warmth seems to be fading a little every day – particularly on early mornings and in the evenings. As the temperatures begin to drop, it's only natural that we begin to find ourselves spending more and more time indoors cosying up.
If this sounds like you, then now is the perfect time to start incorporating warmth and texture into your sitting room décor.
Throws, cushions and rugs are an absolute MUST for the colder months. Not only do they help make the room feel better insulated, but they're perfect to reach out and grab if you're feeling a little chilly, but aren't wanting to abuse the heating system.
There's nothing nicer than on a cold, late weekend afternoon than sprawling out on the sofa surrounded by comfy cushions, snuggled under a blanket and watching a film. Plus, rugs are a great way of framing your interior design. Win-win.
Bring Autumnal Scents into Your Home
It's a fairly well-known fact that smells are what we associate the most with memories, so cosy smells will give off a cosy atmosphere in your home – simple!
Of course, you'll know all about the notorious pumpkin spice aroma that everyone in the living world associates with Autumn, but why not try something different?
Different spiced fruits like pear, apple and orange work particularly well, and if you're partial to it, a little whiff of cinnamon goes a long way too!
All of these scents and aromas combined will help transform your home into the perfect Autumnal den you've always wanted – and you'll never want to leave! Imagine being at work all day, and then coming in tired, to this? Bliss.
Show Off Your Fireplace
Finally, let's talk about the fireplace. It's probably gone seemingly unnoticed, unused and uncared for, for at least the past few months, right? Well, now it's the fireplace's time to shine, as it's about to become your biggest interior asset for the next two seasons.
That being said, make the most of it! Fireplace decorations are NOT just for Christmas, and you should be making the most of them all Autumn and Winter long! Artificial autumnal leaf vines, fiery leaves, pinecones and pumpkins make a great addition to your fireplace here.
Much like with the porch, you have completely free artistic reign over your fireplace, so think outside of the box. Even if you opt for simplicity, you really can't go wrong with a few scented candles running along the top of the fireplace. As long as it oozes Autumn, comfort and warmth, it'll look amazing.