The main entrance is a vital point in a house that should be secured with all possible ways. In a modern house, the entrance way is usually quite small in size where a sliding door is difficult to install.
In such cases, the telescopic sliding gate kit is the most appropriate choice for fitting perfectly even with a little space on the sides. Such doors are designed with fences and they are available in various colors.
Hence, this gate is now installed in many industrial buildings, apart from the residential houses.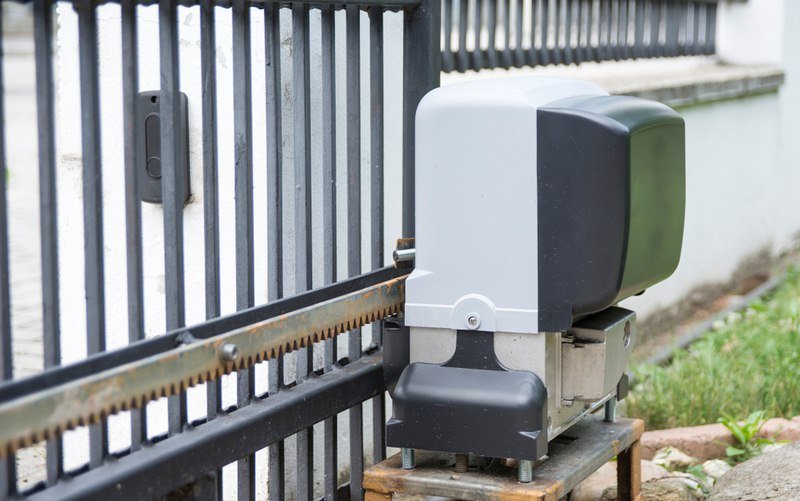 Facilities Obtained from the Use of Telescopic Sliding Gate Kit
---
Read Also:
---
The modern design of a telescopic sliding gate kit is planned for fitting into smaller space on an entrance way.
When there is only a little space left on the sides for swinging doors or traditional sliding gates, the narrow frames fit perfectly without any problem. So you can easily install such door at your small entrances and you can secure your property by advanced locking system of these doors.
A telescopic gate opens and closes very quickly, due to the fast action of electromechanical gear motor fitted in it. The entire gate framework moves with the help of wheels that are placed in between the gate panels.
As these wheels are embedded into the ground tracks, there is no obstruction found in the operational movement of these doors. You can easily operate such doors without any obstruction and you can also operate such doors by a remote control system.
Provides the Best Security
As this sliding gate closes very quickly, no one can forcibly open it and enter into the building. A telescopic sliding gate kit also comprises of a remote control system, fingerprint and biometric identifiers, an RFID transmitter, and card dispenser for maximizing the security of the property.
There is an optical beam sensor for detecting the entry of vehicles and it also controls the reverse movements of this gate, whenever needed.
Moreover, an interlocking system with a boom barrier is provided for adding extra security to this gate. So you can keep your property and family safe by installing the telescopic sliding gate kit.
The best industrial designs are applied for making the telescopic gates, which provide an aesthetic look to every entrance way.
The entire metal structure is painted to make the gate acquire an elegant look that fits in an industrial building.   Exclusive designs with 2 -3 leafs may be added for a single sliding panel on this gate.
A telescopic sliding gate kit is made of galvanized metal of appropriate thickness, which lasts for many years even with minimum maintenance. All the components used here are of the best quality, which remains in excellent condition for a long time.
There are push buttons on the digital keypad for opening and closing a telescopic sliding gate, which can be operated very easily.
The heavy motors of this telescopic sliding gate kit function effectively with the help of remote control system and safety induction loops. Even you can also install such a door within a few hours and you need to hire experienced professionals for such installation.
Moreover, all telescopic sliding gates made by the reputed brands are available at affordable prices, which are found to be cheaper than any other type of sliding gate sold in the market.
Due to the lightweight, it is very easy to transport a telescopic sliding gate kit to the buyer's place. If any damage occurs by chance to this gate, the repairs can be done instantly by the on-site repairing vehicles of the manufacturers.
The Swing Barriers scientific crystallization of a highly developed social civilization marks the beginning of a new era for scientific management.