It
used to be that most bathrooms just had a simple box type vanity cabinet with a single sink. These days are gone. Now there are so many different options available for bathroom vanity cabinets that you can really make your bathroom special. Different styles are available to suit basically any type of decor you might like to have in your bathroom.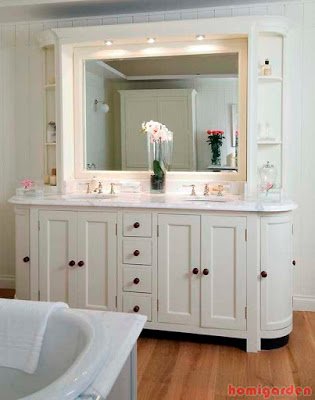 Contemporary bathroom vanity cabinets
Bathroom Vanity Cabinets
The first thing you need to do before you start shopping for bathroom vanity cabinets is figure out how much space you have for you vanity. You don't want to purchase a vanity only to find out that it will not fit in your bathroom or will make it too crowded. Measure carefully all of the dimensions so that you have a good idea of what will fit well.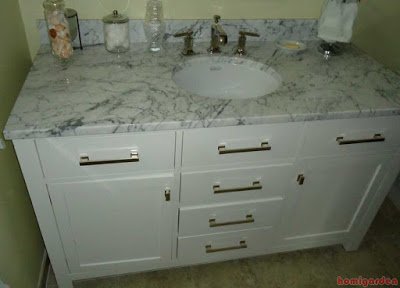 Bathroom vanity cabinets
There are some options that are more narrow to suit bathrooms that don't have as much space. Some vanities are very long while others are shorter. Longer vanities can look more elegant if you have the space available, and they will offer you more storage, which is nice if that is all the storage you will have in the bathroom.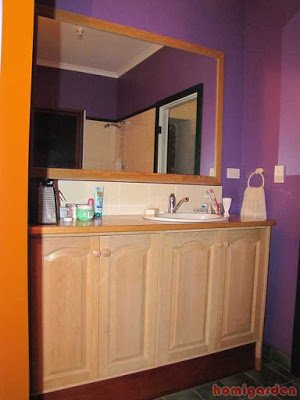 Bathroom vanity cabinets for small bathrooms
The next step in choosing bathroom vanity cabinets is to figure out what features you would like to have. Do you want a single sink or a double sink? Would you prefer a regular sink or a vessel sink? Do you want to have a lot of storage in the base underneath the sink? Would you like a matching mirror? You also need to figure out whether you would like to have something made out of wood or glass or some other material.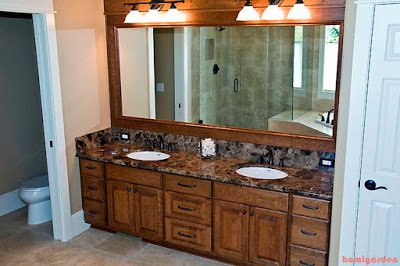 Expensive bathroom vanity cabinets
Once you have a better idea of what type of bathroom vanity cabinets you like and the space you have available, then you can start looking through the options that are available in your price range from the various companies that offer these for sale.
You might find that your ideal choice is a bit outside your budget and have to figure out which features are the most important. You might not need to have a marble counter top, for example, and you might be able to make due with faucets that are made out of stainless steel.