If you've got a beach house, that's definitely one of the nicest pieces of real estate one can acquire. After all, it's not just good in terms of monetary value; having a beach house allows you to completely wind down and relax whenever you want to.
Think about it – there's nothing quite like the site of the waves calmly hitting the coast right in front of you; or in the summertime, taking a swim at any time you desire to.
But while all of that is well and good, there's another thing to consider – and that's how you'll decorate your beach house.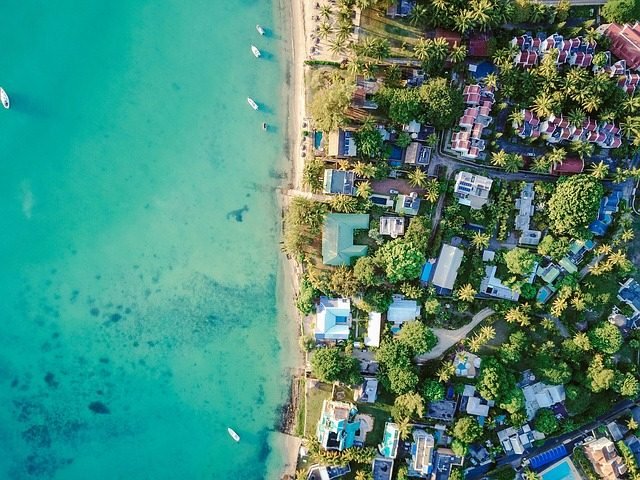 Once you get into the details, you'll realize that coastal home decor is more important than many people give it credit for. You've bought a beach home to relax, but that doesn't just depend on the location of the home.
It's also important to make sure your home interior invites an easy-going, relaxing atmosphere. Psychologists indicate that this is one of the main factors affecting your mood.
That's one of the reasons why we've decided to give you a rundown of some ideas for a beautiful coastal home, ready for you to relax in!
---
Read Also:
---
A Methodical Approach
Once you've relocated to a new beach home with the help of a company like movingkings.com, home decoration will obviously be at the very top of your agenda.
But before you decide on what kind of coastal home decor you want, ask yourself one thing; what does a beach house represent to you? For most people, the answer would be – a relaxing retreat. It's a place which you'd go to in order to wind down, and fill your batteries.
Especially if you're going to live there full-time; you want your home to have a pleasant atmosphere. Sure, the stunning sights of the ocean or sea will go a long way towards achieving that; but the decor of your home interior is important too.
On the one hand, you want it to be warm and inviting, but also ready to accommodate different kinds of amusement and entertainment. If you go too much in the former direction, you may end up with a lethargic household – and in the latter, a hectic one.
With that in mind, have versatility and flexibility in mind when you embark upon the quest for home remodeling. Also, don't go about this the wrong way; when you're decorating, don't try to picture the entire house as a whole.
Instead, think of every room as a separate area to decorate differently, but with the same overarching style. With that in mind – we'll go over some general suggestions for some of the areas below.
The Family Room
So, you're looking at different coastal home decor ideas for each of your rooms, and you're unsure of where to start.
You want the entirety of your household to be airy and bright; whenever someone enters your home, you want them to feel invited and welcome.
Bearing this in mind, what's the first room you should tackle? After your simple relocation from Jupiter, Florida to the coast, we recommend remodeling the family room first.
Really, when you think about who should feel the most at ease in your new home; that should obviously be your family. And that, in turn, means that the family room is an incredibly important area, worthy of your complete attention during the remodeling efforts.
Think about it – it's one of the rooms in your home where all the people in your family will end up spending the most time together.
So, it definitely has to feel cozy enough, and simple as well. That way, it won't seem too cluttered when a lot of people are packed in there.
In practice, this means that you want to have a floor plan that's pretty open, with styling that's not too aggressive.
Make sure that there's plenty of natural light through big windows, as well as a neutral color for the walls, such as white. The chairs can also be white; you can get your pop of color with something like a green or blue coffee table.
The Kitchen
Once you get into the different areas you need to remodel while doing coastal home decor, the kitchen is what comes next. Now, if you're not living in your beach house all the time, the kitchen is actually not that important.
After all, when you're on vacation, you rarely want to spend a lot of time preparing meals in the kitchen; not when you've got interesting seaside activities to partake in.
But if you're intent on moving to the coast full-time, this is naturally one of the most important rooms in the house. So, what should it look like?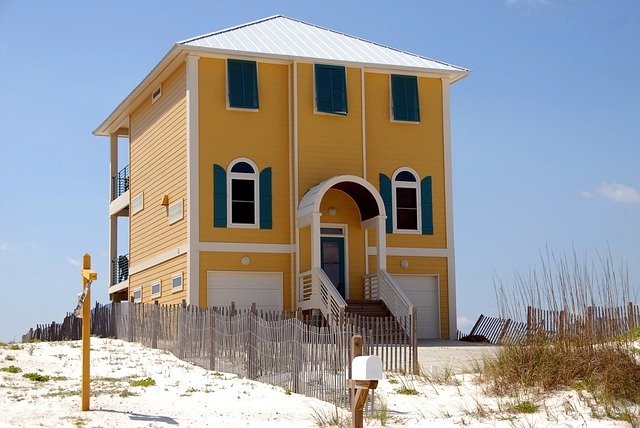 In a seaside home, generally, we recommend making your kitchen spacious, clean, and simple. You don't want it too cluttered, as it will make cleaning more difficult.
Also, if there are a bunch of people living in your house, having a kitchen with a lot of smaller elements will make frequenting around it more difficult.
If you're a fan of vintage-era beach homes, you can have a simplistic kitchen with white walls and blue or green furniture; when you choose colors, definitely opt for something in tune with aquatic nature.
The Bedroom
When you start working on the remodel of your master bedroom, you want two things. First of all, you want it to be in accordance with other parts of the home.
This means remaining consistent with the family room or other general areas where you'll spend time before going to bed.
But also, even more so than in other areas, you want the bedroom to facilitate a relaxing state of mind. You can do this by using subdued colors for your walls or when you pick your bedding sets. The subtlety of these colors will make it easier for you to fall asleep or just chill because there's lesser sensory stimulation.
The Patio
Let's face it – no coastal home decor would be worth its (sea) salt without a proper patio. Luckily, this won't require too much work. You don't want to have too much furniture on your patio.
Just put down a single table, and a couple of lounge chairs; the number of the latter depends on how many people you've got in your home. Make sure the colors of the chairs integrate easily into the landscape, with blue hues that are one with the sea in front of you.