Are you ready for an exciting home decor makeover?
Let's take a look at the most popular home decor styles, from classic to modern to eclectic: there's something for everyone! From stylish furniture to tasteful wall art, you'll be amazed at the range of stylish items that can help you easily spruce up any area of your home.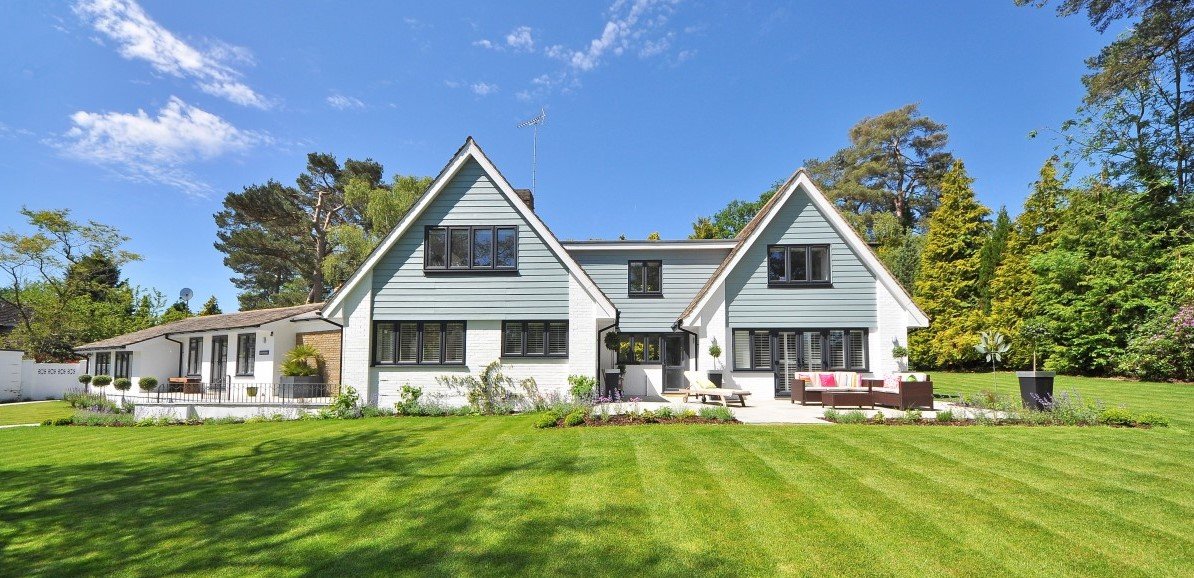 With a few small changes, you can transform your living space into a beautiful and inviting home. Read on to find out some simple and inspiring tips to help you create the perfect home decor style!
1. Rustic and Cozy
Rustic and cozy is a popular home decor style that brings the warmth of the countryside into your home. This style often features natural elements such as wood, stone, and brick to create a warm and inviting atmosphere. A rustic color palette includes warm and earthy tones like brown, beige, and green.
To achieve a rustic and cozy look, look for wooden tables and chairs with imperfections or wear and tear. Add vintage accents such as old books, lanterns, and mason jars to give your space an antique touch.
Consider adding a fireplace or wood stove to create a warm and inviting focal point in your living room or bedroom. A rustic and cozy decor style is all about creating a comfortable and inviting space that feels like home.
---
Read Also:
---
2. Farmhouse Chic
Farmhouse Chic is a popular home styles style that is a perfect mix of modern, rustic, and minimalist elements. This style is all about incorporating natural textures and classic silhouettes. Farmhouse Chic is rooted in tradition, but it can easily be updated with touches.
Wall decor could include natural rope or bare wood art, as well as vintage signs. It's easy to create this modern take on a classic style simply by adding some warm wooden elements mixed with white or cream walls and light fixtures.
A neutral color palette with pops of natural wood and greenery is also essential to achieve this look. You can also bring in vintage pieces like antique crates or a farmhouse sink. Don't forget to add cozy elements like throw pillows and blankets to complete the look!
3. Coastal and Relaxing
For a calm and soothing environment in your home, consider adopting coastal home decorations. This style is inspired by the beach and the sea, featuring a soft color palette of blues and whites. Light wood furniture, like driftwood or natural wood pieces, brings in an airy, beachy feel.
Decorate with seashells, starfish, and other beachy elements to create a cohesive coastal look. Use sheer curtains to allow natural light to filter in and create a bright and breezy feel.
You can also incorporate natural materials like jute, rope, and bamboo into your decor for a more authentic feel. Coastal decor is perfect for those who love the beach and want to bring the feeling of relaxation and peace into their homes.
4. Minimalistic and Clean
The minimalistic and clean home decor style is all about simplicity and functionality. It emphasizes keeping things simple and eliminating clutter from the living space.
This style is perfect for those who prefer a modern and uncluttered aesthetic. To achieve this look, keep colors neutral or muted and layer textures for visual interest.
Embrace simple shapes, furniture with clean lines, and a few meaningful accents instead of a lot of schmaltz. Keep your walls white or light in color, and choose just a few pieces of art that bring an element of interest and color.
Creating a calming environment, minimalistic decor can also make small spaces feel larger. One of the biggest advantages of this style is its practicality and ease of maintenance.
5. Industrial and Edgy
If you are decorating your house to showcase raw and unrefined materials, then the Industrial style might be right for you. This style incorporates materials for a rugged look. Vintage or antique furniture pieces can also complement this style.
To achieve an authentic Industrial look, focus on functional pieces that add to the decor of the room. Using metal shelves or racks for storage adds to the industrial aesthetic while also serving a practical purpose.
This style utilizes a neutral color palette with bold pops of color or graphic patterns. One approach to incorporating the Industrial style into your home is to try it out in one room. A home office, kitchen, or living room are all great options for experimenting with this style.
6. Traditional and Classic
If you want to refresh your home decor, then the Traditional and Classic styles may be the perfect fit for you. This style emphasizes elegance, symmetry, and balance. Traditional furniture often features intricate carvings, ornate details, and rich finishes.
Traditional and Classic styles use a cohesive color palette with warm neutrals and soft pastels. Fabrics like silk, velvet, and chenille can add to the luxurious feel of this style. Classic patterns like floral or toile can also add to the traditional look.
One way to modernize the Traditional and Classic style is to mix in contemporary pieces like sleek lighting or modern art. This creates a fresh and updated look while still maintaining the elegance and timelessness of the style.
7. Global and Cultural
The Global and Cultural home decor style focuses on bringing together elements from around the world. This style incorporates unique textures to create a diverse atmosphere in your home.
It's important to incorporate pieces from different parts of the world. Consider adding African masks, Indian textiles, or Moroccan lanterns to your decor. Don't be afraid to mix and match different patterns and colors to create a layered and eclectic look.
One key aspect of this style is to embrace handmade items and support local artisans.
Choose Your Perfect Home Decor Styles
Home decor is a great way to make your home feel like an expression of you. With so many styles to choose from, you are sure to find something that fits you perfectly.
Try something new home decor styles, be creative, and enjoy the results. Remember, the best way to make your home truly yours is with your own personal touches and style. Give it a try today!
For more great articles like this, visit the rest of our blog.