A septic tank is built underground for a house or public to allow the flow of watery wastes for treatment. It's made of materials such as concrete, plastic, or fibreglass, often found in a household, hotel, school, and so on.
A septic tank is a modern method with a significant effect on handling wastes. However, the choice of septic tanks should be made very carefully.
You need to seek guidance on the tips to consider for installing a long-lasting septic tank and for septic cleaning.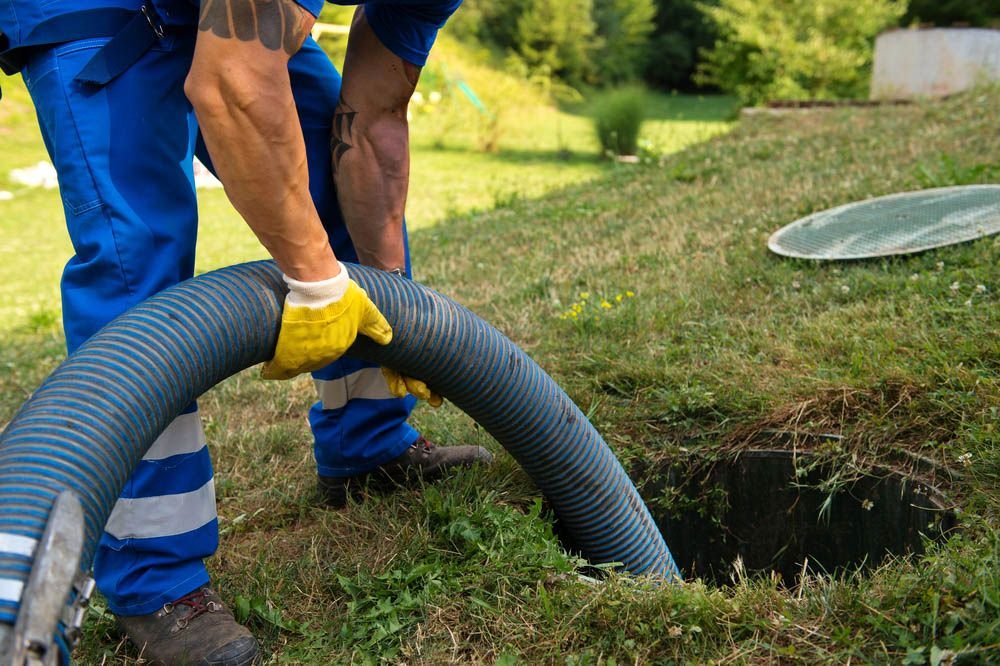 This blog discusses the essential things to consider when choosing a septic tank service.
---
Read Also:
---
The Choice of the Tank
When choosing a septic tank, it's very crucial to make the right choice of tank. As earlier mentioned, it could be concrete, fibreglass, or made of plastic.
A concrete tank is substantial and strong. However, it needs a crane machine to be installed.
Again, it has a lid that has to be tied after installation, which could lead to inefficiency. This is due to poorly done joints that often lead to leakage.
Nowadays, manufacturers make plastic septic tanks equally strong to the concrete ones, hence no fear of risking leakage.
Additionally, consider certification when buying a septic tank, for example, check to confirm if it has the recommended standards.
Installing the Tank
There are two choices for installation of a septic tank. You either opt to hire a professional or do it yourself. A professional should be certified by a septic installation company and have a permit from the government agency.
They must have experience in the area because of probable danger to the environment by the wastes. Vital skills such as surveying the site by looking at the space, location and land topography are very essential.
 Do not hesitate to consult several companies so you can compare prices and the values to get the best. It is also advisable to get references from clients whose installation was successful and is going on well.
The other option is the Do-It-Yourself. Most people pick on this because it is economical.
It actually saves on costs, though all the rules for installation need to be followed. In case you are not sure about how this is done, hire an expert.
The Ventilation
Should it be good or bad? All ventilations have consequences. Air circulation in building septic is often ignored.
Poor ventilation, in most cases, lead to bad odour, causing air pollution. Having a vent either on the tank or underground near the site should not be overlooked.
Odour emanates from the process of treatment. Many systems are designed with an aerator to allow inflow of air, which mixes with watery wastes in the tank.
Air offers oxygen for the decomposition of the contaminants after which it has to flow out. This process is continuous, hence fewer chances of bad smell to the environment.
Some companies readily provide quick fixes such as bacteria to curb the smell. However, buyers should be warned against such smart solutions. Instead, find out the cause of the problem before making an assumption.
Care and Maintenance
This is a very vital consideration after the installation process. The lids of the tank shouldn't be overlaid by soil.
This is because it needs emptying and checking to ensure that it's running smoothly. Any problems should be inspected and reported to the installer for a timely solution.
A driveway of around thirty meters is recommended because most of the emptying companies have hose pipes of thirty meters long. You may pay more charges for emptying if your driveway is more than 30 meters.
After installation, note that detergents such as bleach agents and disinfectants should not be used for cleaning latrines because they kill bacteria in the tank hence temper with their activities. Always remember septic cleaning is very important.
The Design System of the Tank
A project should have a basic layout for proper working. This enables you to have a definite plan for a start. Septic systems have two components, including the percolator (area of penetration) and the tank.
It's designed depending on the number of house occupants or the approximate number of users if it's for the public.
After treatment, the resulting material from the tank should be released to the percolator, before being dispersed to soak in the soil.
The method highly depends on the soaking status of the soil. For instance, the ground with wet soil requires a larger space than that which is dry.
There are areas where one is allowed not to create a percolator and directly release the treated watery wastes to a stream.
For this reason, you need a plan for sewage treatment because it has a higher level of treatment compared to a septic tank. It is also advantageous since it requires a lesser area for a percolator.
The Bottom Line
A sewage design system is very crucial for the environment and the people. It helps prevent potential dangers to our health caused by pollution.
When choosing a septic tank service, consider installation, choice of tank, the system design and others.
Come up with a plan basing on the number of users, the location of installation plus other natural factors such as drainage of rainfall water.
Repair and maintenance of the septic tank are vital. Ensure emptying and checking on its progress to identify possible issues.