According to a pool plastering company in Huston, a pool is a great way to add value to your home and a spot where you can relax, cool off, and have fun during the summer.
However, too many people choose not to have a pool because of how much maintenance it involves, especially in areas that see frequent rain.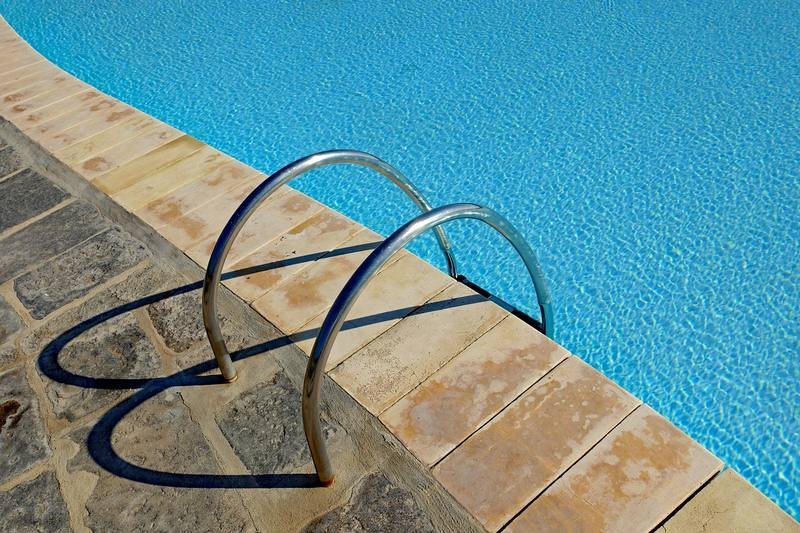 Don't Let Rain Spoil the Fun of Having a Pool
In this article, we look at how you can keep your pool safe and clean during the rainy season.
---
Read Also:
---
Problems from Rain
While most people frown when it rains, the fact is that it's necessary. However, when you own a pool, rain can wreak havoc on it in a variety of ways including:
Algae Growth
Algae spores wash into your pool when it rains causing micro-organisms to grow, including algae.
Chlorine Problems
When rainwater gets in the pool, it causes your chlorine levels to go down. Also, rainwater contains impurities that can react negatively with your chlorine and water chemistry.
Influx of Critters
When you get a lot of rain, creatures such as frogs and insects come out and can find their way into your pool.
Safety Issues
With heavy rains comes the problem of your deck and patio become slippery and unsafe, which is bad news when you have small children who like to run.
Now we've seen the issues rain causes, let's look at ways to deal with them.
How to Prepare for Rain Around Your Pool
Check Your Water
To make sure your water chemistry is where it should be, perform routine tests to ensure the pH and chlorine levels are correct. Note that the pH level is best between 7.2 and 7.4 to keep chlorine levels from dissipating too quickly.
Reinforce Your Deck
If you're worried about your deck becoming too slippery, consider building a new one even though it's expensive.
Think of it this way: putting on a better pool deck not only makes your family safer when swimming, but it adds value to the pool if you sell your home later. If you don't want to build a new deck, consider adding non-slip material to your existing deck.
Keep Pool and Area Clean
The best way to keep dirt and debris from finding its way into your pool is to keep the area around your pool clean, and that means cleaning at least every day.
Build a Wall
Well, not a big wall, but a barrier around your pool is a great way to reduce the insects and other critters from getting into the water.
Keep Filters Clean
Your pool's filter is vital for keeping the water clean and curbing the growth of bacteria. Keep your filters clean and run them about 10 hours every day.
As you can see, it can be expensive and time-consuming to take care of your pool during rainy weather, but if you stay on top of your duties, it won't seem so bad, and you'll enjoy a full summer of fun, clean, safe swimming.