Training is an integral part of the hiring process because it informs new employees about the company's core values, objectives, and expectations, as well as how to succeed in their specific roles.
More than anything, if you have found the perfect new crew for your office and commercial moving company, investing in effective training for new employees can dramatically increase how quickly they can begin making an impact on the business.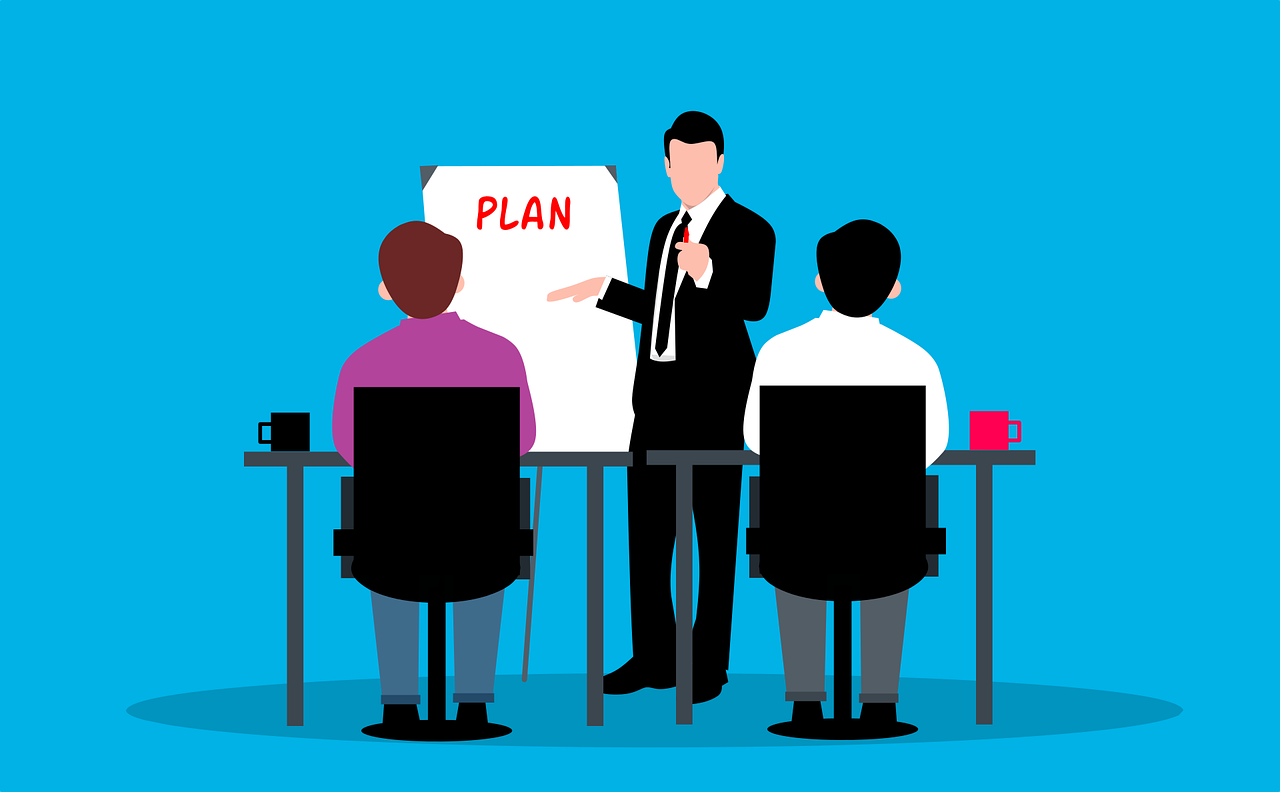 Successful new employee training consists of several components, such as ensuring they understand what is required of them and how their growth will be evaluated.
The most important thing though is to start planning as early as possible for the training process keeping in mind that it is the key to making a smooth transition that won't affect your relationship with your clients.
Consider how to best implement an employee training program as your company is still in the recruiting process.
Because training new moving crews can sometimes be difficult, it always helps to have a broken-down list of suggestions for effective employee training strategies, as well as a few things to avoid when training new employees.
Effective Employee Training Strategies
There are a number of training strategies that can help make new employee training more effective and beneficial to all parties involved. Here are a few key practices to remember when training new moving crews:
1. Before You Begin, Establish Training Procedures
Before you can start to efficiently train new employees, you must first determine what you want them to know and how you intend to train them (online, scheduled meetings, etc.).
To avoid confusion and a lack of structure, ensure that everyone in your company is on the same page when it comes to training strategies and schedules.
When working to develop a training process, it is also a smart option to seek advice from your current employees.
They not only have a different insight when it comes to training and how to improve it for future hires, but they also know from experience how the addition of a new team member affects their team dynamics.
2. Educate Them On Safety
This is the most important thing to remember when training a new crew: Safety! If your new crew members don't know how to handle certain parts of their job such as lifting correctly, this could result in serious injuries.
Even if your new employees are experienced movers, safety training should always be the first thing to cover when starting a training program.
---
Read Also:
---
3. Appoint Mentors
Enlisting the assistance of your senior team members as mentors can help them feel valued. Arrange for your team to steer the new employee through certain assignments before they join your team.
This way, everybody has a chance to get to know the new employee on a one-on-one basis.
4. Provide Assistance
If possible, set aside some time on your calendar to assist new employees. Prepare to show them around the office and start introducing them to key members of your team.
If you have the time, make a cheat sheet that describes each person's role in the department and includes their contact information.
5. Follow Up With Your New Employees On A Regular Basis During Their First Few Weeks On The Job
Once training begins, check in with your new employees a few times per week for the first few weeks. This helps to ensure that they are progressing as expected and allows for fast rerouting if an employee deviates.
Make sure to schedule these check-ins so that both you and the new employee can plan ahead of time.
6. Educate On Company Culture
While training new employees on their day-to-day responsibilities and tasks is essential, you must also take the chance to teach new employees about your organizational values, objectives, and norms.
7. Established Attainable Goals
Establishing clear and attainable goals will help new employees feel at ease in their new role and understand what is required of them in their first few weeks.
Evaluate each employee's existing skills and experience and use it as a guide for setting short-term goals they can achieve during their first few weeks on the job.
8. Provide Consistent Feedback
Schedule time to provide regular feedback to new hires as they become more familiar with the responsibilities of their role.
This ensures that team members understand what is expected of them and how to improve before they develop a habit of making mistakes frequently. Maintain a positive and encouraging tone when providing feedback.
9. Recognize And Reward Employees For Their Achievements
Success should be celebrated. When new employees achieve the goals you've set for them, be sure to recognize their accomplishments and encourage them to keep going.
This can help keep new employees motivated to continue learning while also making them feel noticed and appreciated at their new workplace.
What to Avoid When Developing New Employee Training Strategies
An Overload Of Information
During the first few weeks of training, new employees are likely to be overwhelmed with a large amount of new information. Find ways to slow learning down by breaking it down into chunks.
Consider expanding our training over a few weeks, permitting them to get begin on small projects, join up with coworkers for coffee chats, and get a sense of the work environment and company culture.
Develop a training timeframe that specifies what they will learn and how long the process will take.
Conversations That Are Only One Way
Ensure that new employees have the time and space to ask questions and provide feedback throughout the training program.
Take note of how they react to your information. If you suspect that training has devolved into a one-sided conversation, take a step back and listen to any feedback.
Favorite Treatment
So even though training new employees can take attention away from current team members, keep other requests in mind throughout the process.
When your current team members ask for your presence, give them your full attention. For example, if your team is in the midst of a large project and requires your approval to maintain their levels of performance, make time to step away from it.
---
About the Author:
Michaela Smith is the marketing director of Empire Movers, a respected commercial moving company in NYC.
They have over 15 years of experience on the market, during which have accumulated great expertise in training new movers.
---