One of the most visible things on any home or business or roof. It's the first thing that a visitor will see which is why we call it the crowning glory of any home or business.
This means that you have to make sure that it looks great, while also making sure that it remains functional for as long as possible. This is why it is important to ensure that you know the roof improvement options that you have.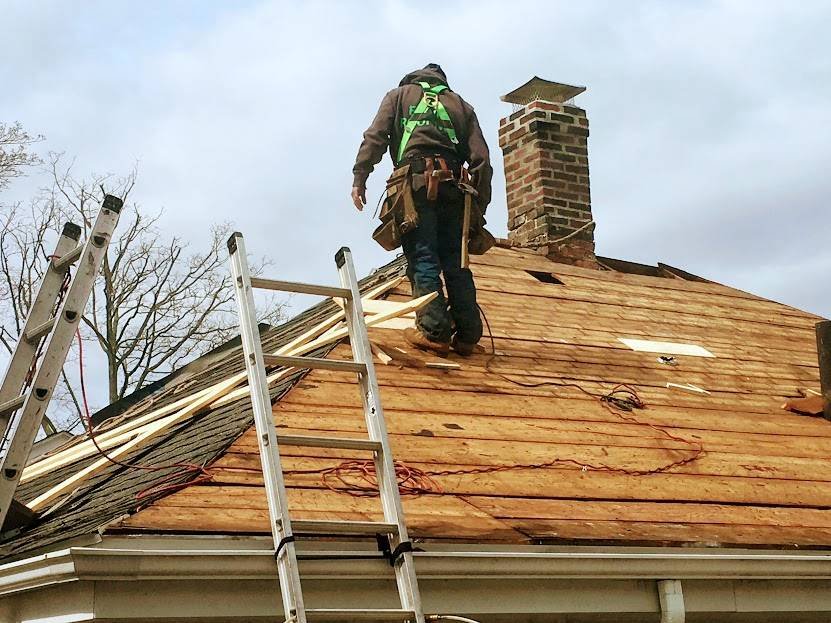 Economical Roof Improvement Tips for Homes and Businesses
The first thing that's going to be running through your mind when you hear the words "roof improvement' is that you're going to be spending money on upgrades that will break in a few years or so.
However, that isn't always the case as some roof improvements not only last several years but can also extend the lifespan of the roof itself.
We've listed a few of them in this article. Keep reading to find out which roof improvements are the most economical and effective!
---
Read Also:
---
Material Choice
The best roof improvement tip that we can give you is that you need to ensure that your material choice is the best for your home.
The way you can tell can vary depending on the weather, the age of your home, the artistic style of your home, and much more.
Hot weather like in Texas or Arizona tends to destroy asphalt materials faster than clay or metal, however, clay and metal will suffer in colder weather. You should consider how much time you're willing to use for maintenance as well.
Your material choices will also dictate the amount of maintenance you're going to need after it's installation. For example, some materials will be great for a few years like shingles but will start needing more constant maintenance after a decade and a half of use.
Use Roof Coating
A big problem for all roofs is that they have to be exposed to the elements and endure through harsh rain and sunlight constantly.
But did you know that there is a way for you to create a protective barrier on your roof? This is called roof coating and is an excellent way for you to protect your roof for years to come.
It can extend the lifespan of your roof by half a decade depending on the initial material that you're using. The best part is that many professional roofing contractors offer this as a service.
Consider Seamless Gutters
A cheap and effective way to keep your roof in top shape is by using seamless gutters instead of ones with seams.
The main reason you want to use seamless gutters over their seamed counterparts is that they take very little maintenance to work properly over several years of use. The reason for this is its lack of seams.
Gutters that have seams are like a puzzle that comes as-is from the supplier. The seams that it has after installation are it's greatest weak points.
They can be considered the weak link in a chain and there are several in a seamed gutter system. This is a problem that seamless gutters don't have.
Instead of coming like a jigsaw puzzle, seamed gutters have to be cut by a professional roofing contractor. This is because they are made on-site and are made to fit regardless of the shape, or size of your home.
If you get a seamless gutter system then you're guaranteed to not only have a perfect fit for your home but also have to worry less about cleaning and maintaining it.
Add Debris Guards to Your Gutters
A problem that every type of gutter system encounters, even seamless gutters, is the fact that debris tends to get stuck in them.
However, this can easily be fixed by cleaning them yourself. But what if you had a way to keep the debris from entering the gutters in the first place? This is what gutter debris guards are great for.
Gutter debris guards are excellent if you want to minimize the amount of effort you want to put into your gutters even more. There are also a number of options for you to take if you want a gutter debris guard.
You can either buy a somewhat more expensive system from your contractor or you can go as cheap as using chicken wire as a do-it-yourself option. Either way, you have a way of stopping debris from getting in your gutters.
Utilize a Professional Roofing Contractor
Being economical in your roof improvement can come as a challenge if you're not aware of the options available to you. This is where a professional roofing contractor like Renco Roofing who can do Phoenix roof repairs can come in.
Some improvements like a reinstallation and replacing your roof should only be done by a professional roofing contractor.
This is especially true if you need to do the roof repair or roof improvement in areas with high temperatures like Arizona or Texas where heatstroke can be a very real problem.
Final Thoughts
Your home improvements should never be a strain on your wallet. This is why you should know what you can do to ensure that your roof is in top condition with as little effort and money spent as possible. With these tips and tricks, you should have no problems doing just that.