Lawnmowers become an important aspect of landscaping with the arrival of summer. This raises the question: are electric mowers better than gas-powered ones?
With all their perks and drawbacks, here is what to keep in mind when choosing the ideal type of mowers.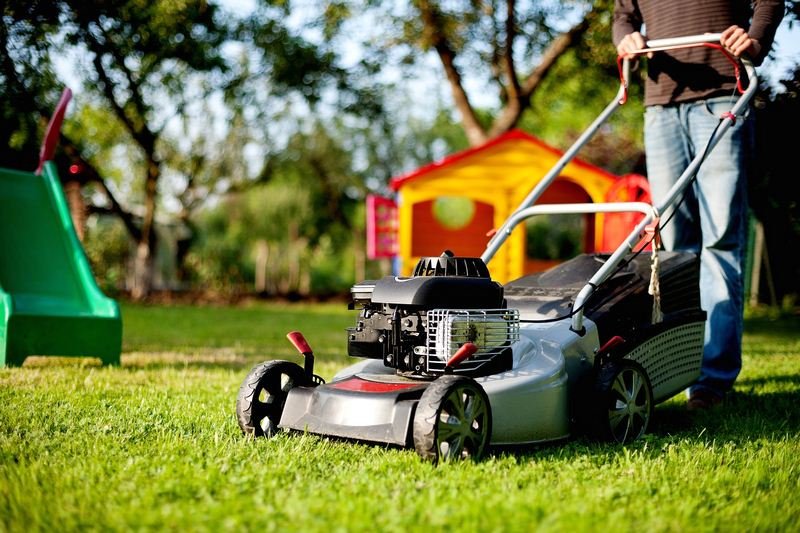 ---
Read Also:
---
Electric Mowers
When it comes to caring for the environment, electric lawn mowers are the better choice. They have no greenhouse emissions. They are, in fact, cheaper than gas mowers in the long run.
Expenditure for gasoline, spark plugs, fuel filters, etc. are cut off. When buying, electric mowers may cost more than gas mowers, but it is a worthy investment.
Once charged, an electric mower is good enough for about a third of an acre. In some cases, one can buy replacement batteries. If one of them runs out of charge, the other can be installed while the former charges.
Electric mowers are best suited for yards that can be covered by a fully charged mower. Savings will be better, and one can soon make up for the initial investment.
Electric mowers make less noise, making it a viable option when being used in a neighbourhood. Maintaining electric mowers, to sum up, is easier. They are lighter, thus easier to handle.
However, the subtypes of electric mowers have their own demerits. The corded mowers are impractical when it comes to a big lawn – their range is limited. Battery-powered mowers, on the other hand, have limited battery life.
They require recharging almost every hour. For large lawns, once again, they can be problematic. Even in case thick grass, electric mowers will not be strong enough. When it comes to recharging the mower, it has to be plugged in for about twelve hours.
If not used for a long time, batteries can break down. They have to be charged regularly even if the mower is not being used. While mowing, when the charge is about to get exhausted, the mower may stop on encountering thick grass.
Gas-powered mowers
Gas mowers have been the conventional choice for families in their lawn. It is easier to find their parts and trained maintenance professionals. They cost less, making it affordable. Additional costs are laid out over a long time as well.
With a single tank, one can mow about half an acre. If exhausted, the tank can be simply refuelled. To put it simply, gas mowers can cover more distance in less time. But this is applicable more in case of big yards.
As discussed above, however, the initial cost might be less, but over time, accompaniments require expenditure. Moreover, maintenance adds to the cost, which increases over time.
Also, any person sensible about the environment might find himself refraining from using a gas mower owing to its harmful emission.
Also, one must use the right kind of gasoline. If not used too long, the gas may go bad. They are loud, and often require the user to wear earplugs, an uncomfortable option when outdoors.
Maintaining gas mowers can be complex. The older they get, the more difficult it becomes to fix them. Gas prices can adversely affect costs.
The choice of a lawn mower lies mainly in the financial situation f the buyer, followed by the requirements of the lawn. Gas mowers are preferable for very small or very large lawns. Usually, for the average-sized lawns, electric mowers fit the best.
While the benefits of an electric mower cannot be seen well in small lawns, it will be a hassle using them in big lawns.
Measures stated above are the average observed, they differ from one case to another, heavily depending on the type of lawn, amount of growth and size of the yard.
If the yard is less than 0.1 acres, or so large that it cannot be covered by a single charge, electric mowers would not reap enough benefits.
When choosing a mower, keep in mind your needs and your resources. That way, you can make the best out of the deal, save on costs, get quality service and long term benefits.
Wrapping up
Both of them have their own advantages and disadvantages hence you need to understand which one serves your needs the best way.
Apart from that, you have to need to decide whether you want a self-propelled or push mower. There are several great self-propelled lawn mowers you can go for as well as push mowers.