When contaminated water leaves you with serious health issues and concerns, it can be difficult to know what your next steps should be.
Do you need to see a doctor? Will your insurance cover the cost of treatment? Can you file a lawsuit? These are all things that may cross your mind when you find yourself in this kind of situation. Here is what you should do if you have been exposed to toxic water.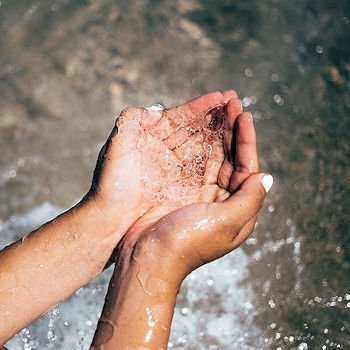 Find a Doctor
Water contamination can cause everything from rashes, vomiting, headaches, breathing difficulties, and more. If you experience any of these symptoms, you should see a doctor as soon as possible to get a diagnosis and treatment plan.
Your symptoms may be long-lasting or even lifelong, so staying on top of your medical care is crucial. You should also keep track of your medical records, as they will be beneficial for future medical care and any lawsuits that you may be filing.
---
Read Also:
---
Document Everything
When you are dealing with a toxic water situation, documentation is extremely important. You should document everything that has happened as a result of water contamination as soon as possible.
This includes photographing any health issues that you have as well as any damages done to your property. Photographs and videos are great ways to keep a visual record of everything.
The right documentation will also be useful to your lawyer if you choose to file a lawsuit against the person who's responsible for this contamination.
Check Your Insurance Coverage
Depending on the type of insurance you have, you may be covered for any damages or medical bills as a result of this contaminated water. If so, you may want to file a claim as soon as possible.
If you do file a claim, make sure to accurately describe the situation. You want to make sure you have a valid claim and that your insurance covers all damages you have incurred.
If your insurance does not cover everything, you should try to find a way to pay for these damages as soon as possible as they will only get more expensive over time.
Get a Lawyer
Last but not least, you may want to look into getting a lawyer if you have been affected by contaminated water. A lawyer can help you take legal action against your landlord, water provider, or any other responsible parties and get the assistance you need to move forward in life.
There are even lawyers who specialize in particular instances of water contamination. For example, some attorneys can provide Camp Lejeune Base legal counsel if you were exposed to water toxins at this military base in the past.
Unfortunately, you may come into contact with contaminated water and unsafe living conditions at some point in your life. While it can be extremely frustrating and difficult to deal with, you must remain objective and focus on your next course of action.
It's important that you remain calm, keep a positive mindset, and take the necessary steps to move forward in life.