A living room is the hub of the entire house. It makes the first impression on whomsoever is visiting the house so it should reflect a positive vibe.
Now, in case, the living room is spacious enough, there will be more room to decorate it with. People can buy the best-suited furniture and change the complete look of the living space.
In case, the living room is narrow and cramped, then it becomes a struggle. Many small homeowners find it difficult to make a perfect layout work for their living room.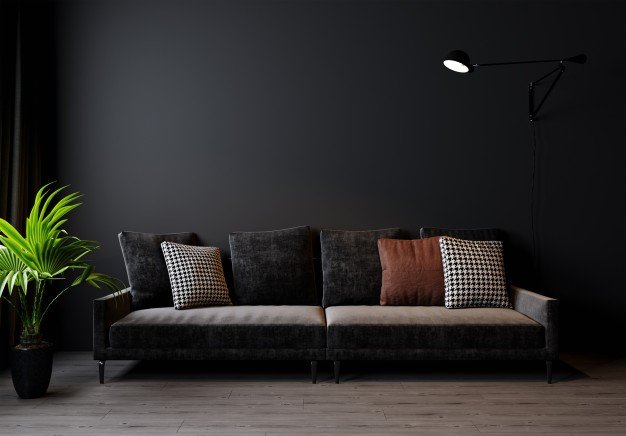 There's no way one can randomly buy furniture and decorate their living space. After all, it will look all congested and there will be no room to breathe.
A living room should be designed in a way that serves multiple purposes while having adequate room to breathe.
Fortunately, it's possible to decorate a small-sized living room that can serve different purposes and have enough room to breathe.
And, one of the main ways one can achieve this goal is by carefully selecting the furniture. The furniture must fit the space and serve different purposes.
Also, one must know how to create a creative layout and find the best ways to arrange this furniture.
People should make use of every awkward corner of the room to maximize space utilization. Let's take a look at the different ideas for this,
1. Be Picky with Your Furniture
When the living space is small, people must be extremely picky with the furniture. One must avoid the mistakes while buying furniture.
They can't randomly buy anything and bring them home. It will look all awkward. So, it's important to carefully select the furniture from a wholesale furniture gallery.
It's because a wholesaler can showcase the variety within an affordable price range. But, if one buys from the retailers, there will be limited stocks available.
Plus, it will be expensive. So, one must choose the furniture that adds a personality to space without taking much space.
It would be better to choose leaner tables to save the floor space. For seating, one can use the club chairs and tight-back sofa.
Generally, tight-back sofas will be a better option than loose-back sofas because these are comfortable.
Also, it would be a prudent choice to use a floating desk to arrange the books properly other than using the bulky bookcases.
2. Be Creative with The Layout
It's a lot more fun and challenging to create a layout for a small-sized living space than for a large-sized living room.
However, with proper ideas and utilization, one can successfully create a living space that they will fall in love with.
Generally, to maximize the space and conversation areas, it would be better to use built-in banquettes.
In case, the room is long and narrow, one can place the sofas and create two different seating areas.
It will allow more people to sit and have a conversation without making it look too congested.
To add some attention-getter, one can install a built-in bookshelf or hang beautiful wall art.
It will create a balanced look for the living space. And, people will enjoy spending time and having conversations with their loved ones in this beautiful corner of the house.
One must contact a reliable supplier before buying furniture for their living space.
---
Read Also:
---
3. Consider the Purpose of Each Furniture Item
It might be tempting to choose all the built-in furniture to save space and create open flooring in the middle of the living space.
But there is some liberty in adding large-sized furniture if one knows the purpose of these items. After all, the living room should be functional.
So, people can place two-wicker-and-chrome chairs and a couch across the living space. It will transform the entire space and make it perfect for having a conversation.
So, one must consider the purpose of each piece of furniture before buying it to maximize the appeal and functionality of the living space.
4. You Can Choose Cafe-Style Seating
There is no need to buy large-sized dining tables when the space is small. Especially, if there is no additional space for the dining area, it would be better to think of an alternative to the dining table.
A coffee table will serve the purpose in this case. In fact, the cafe-style seating area will look more advanced and stylish in today's age.
People will love to eat their meals in this beautiful seating area. A massive table will not only consume the space but also will create an awkward look. There will be no room to breathe.
So, one can easily decorate a beautiful living space by being a little bit creative. The most important aspect of maximizing the space of a living room and making it look beautiful is to choose the furniture carefully.
After all, the furniture is the heart of a space. So, one can consider the above-mentioned ideas and create a beautiful living space on their own.