Is your yard in urgent need of a makeover? Say no more. Commit to a new landscape theme to bring life and refreshment to your outdoor area. Take a look at our top picks for a garden makeover, and follow our professional advice on how to redesign and repurpose your garden space.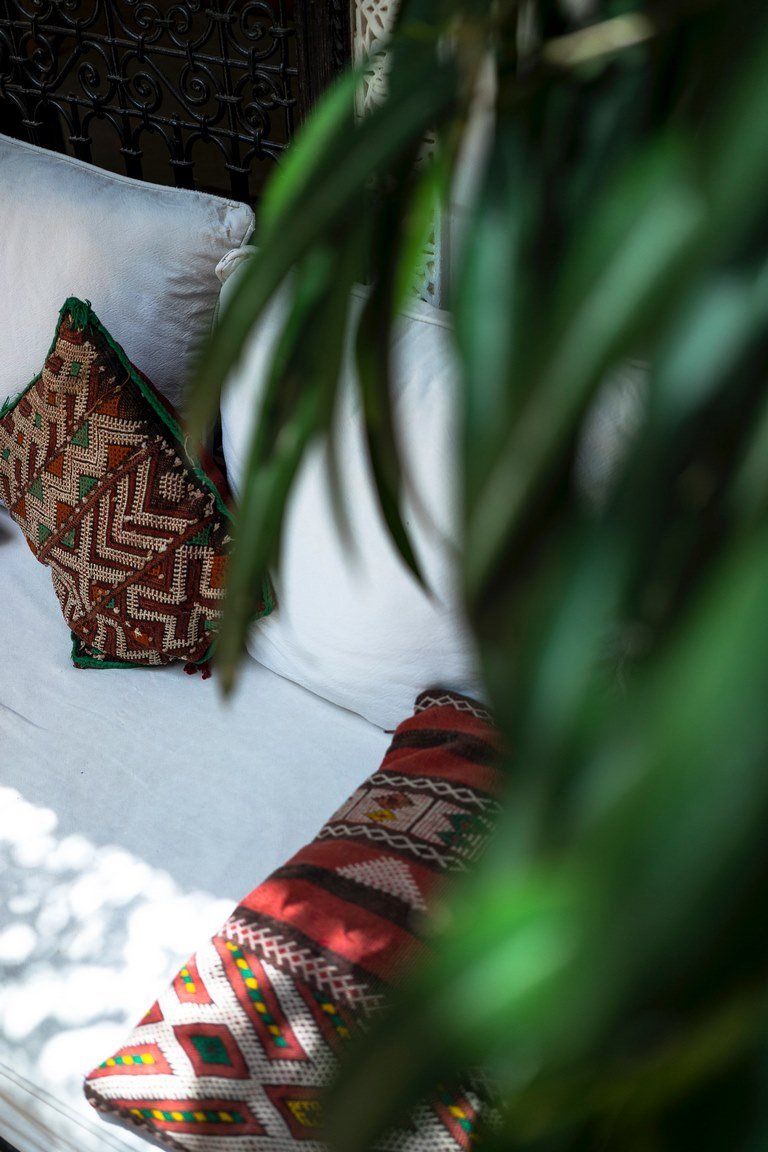 Transform the Design of Your Garden
With a few minimal changes in your landscape arrangement and furnishing, you can have a huge aesthetic boost. And the best part is – no matter the size of your garden, you don't need to break the bank to afford these renovations.
So, if you are ready for an effective, inspiring, and budget-friendly garden makeover, keep on reading.
---
Read Also:
---
Reuse Old Furniture
If you are looking for a way to spruce up your garden and you happen to have some outdated or unusable furniture laying around – definitely upcycle!
There are so many creative opportunities to incorporate old furnishing into your landscape design and give it a new lease of life.
Any oldies can be repurposed and turned into artsy flower beds and gorgeous display for succulents. That way you reduce household waste and get contemporary decor for the front or backyard.
And in case you happen to be a fan of the minimalistic or bohemian garden style, you may also use old pallets to build new garden furniture, compost bins, and more planters.
Whatever furniture you have in store – you can reuse again as potholders or soil-filled planters. Small cabinets, stools, and tea tables are ideal container alternatives for climbing and creeping plants.
And big furniture (old sofas, bed frames, bathtubs, etc) is perfect for leveling your garden. Fill them with blooming flowers that resonate with the rest of the garden to promote plant diversity and awe your visitors.
Add Baskets, Jars, and Window Boxes
If you have a small garden, patio, or balcony then container gardening is just what you need for an ultimate garden makeover. It is an effortless way to decorate and beautify your outdoor area, and it is also budget-friendly.
Plant containers provide great possibilities to turn your boring garden into a neat green oasis. Want some traditional sprucing up? Then go for classic big grounded pots, decorative planters, window boxes, hanging baskets, or raised bed arrangements.
Although, if you are looking for something a bit more alternative and crafty, you can install vertical shelves and mini terrariums to display your greenery. For those kinds of garden designs, you might want to use jars and customized potting solutions for flowers, vines, and edibles.
DIY Pond
Get the garden makeover of your dreams by investing in a beautiful pond. The decorative feature clashes the worlds of wild and urban to make your outdoor space pleasant and inviting.
A functional DIY pond does not have to cost a fortune. Here are the steps you need to follow to make a pond without paying for gardening services or breaking the bank:
Collect stones and pebbles
Dig a hole in your garden
Secure the hole with pond liner for protection
Cover the liner with pebbles
Fill with water
Decorate the pond edge with stones and plants
The most important thing you need to remember when having a DIY pond is to regularly change the water. Eventually, if you want to take the garden makeover to another level, you might add decorative freshwater fish.
Change the Purpose of the Garden
Repurposing your garden is the biggest step you can take towards a garden makeover. That type of renovation could bring out the best features of your outdoor space and exterior. Take the opportunity to create a private oasis that actually suits your vibe, pace, and lifestyle.
Here are our top suggestions on how to turn a neglected yard into a place where you can dine, relax, or spend quality time with close friends and family:
Add Bright Flowers, Not Just Plants
Blooming flowers are the perfect addition to boring green yards and pathways. The wild coloration and versatility of blooming plants bring out the welcoming vibe of your property.
It is easy to outline the many advantages of starting a flower garden makeover:
Seeds and transplants are relatively cheap;
More plants mean more photosynthesis and oxygen-rich air;
Flowers need basic gardening services and maintenance, nothing too special or hard to manage;
The vibrant colors and pleasant aromas of a flower garden improve the mood and encourage relaxation;
Bugs like bees and butterflies thrive in a flower garden – you provide their food, they pollinate your plants.
There are a lot of options to choose from when it comes to planting flowers. You can plant them directly into the soil in your garden, arrange them in raised flower beds or grow them in containers.
The second option is great if you want to take on vertical gardening or you desire to complement your exterior and embellish landscape decorations.
Create a Veggie Garden
Veggie gardens are the best for gardening enthusiasts or people who want to be ecologically responsible (grow their own food).
The best thing about a veggie garden makeover is that you can realize the project with minimum financial investment. Furthermore, free seasonal fresh produce will be available right outside your house.
The only downfall of fruits and vegetable gardens is they take a lot of work to maintain since edible plants require special care and attention.
The best thing you can do for your veggies to minimize risks of disease, infestation, and withering is to take advantage of professional gardening services.
Professionals know exactly what type of plants will thrive in your area so they can advise you on what to plant in advance. Experienced gardeners are also able to help with planting, weeding, pest control, and garden maintenance, to assure your edibles grow as healthy as possible.