When you are thinking about renovating your living space, the most important area is the flooring. The market is full of various options for flooring. But, nowadays, hardwood flooring has become immensely popular.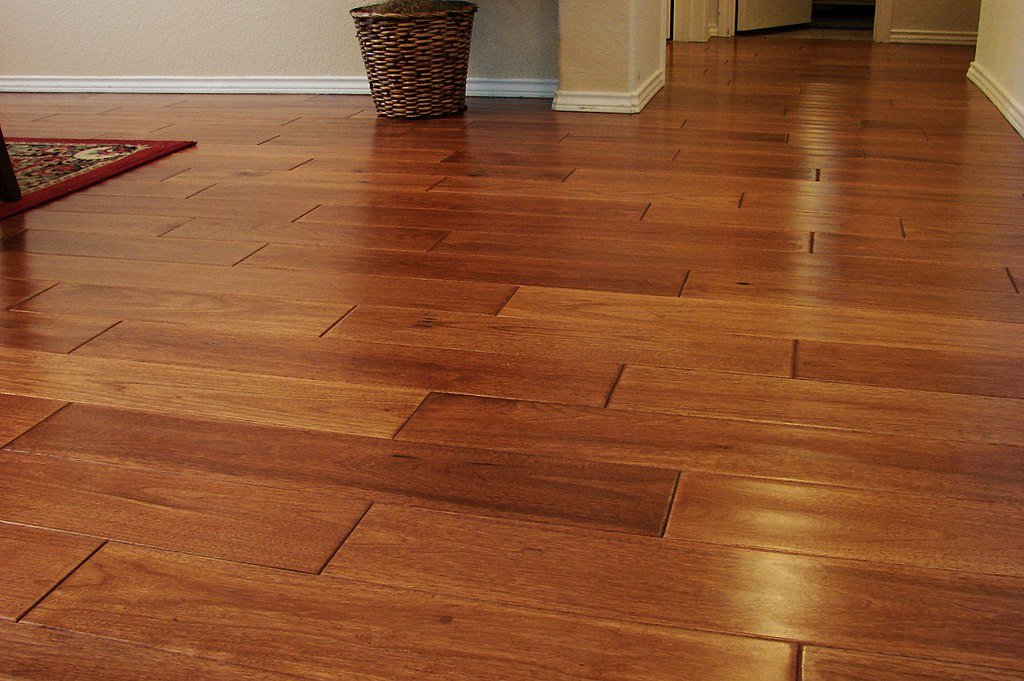 People all around the world prefer hardwood flooring rather than tiles. The reason is the versatility of the design and function. Also, it gives your interior a charm and character that enhances the overall beauty and makes it more appealing to the eye.
What is Hardwood Flooring?
Hardwood flooring is made from trees with slow growth. They are much more durable and denser than softwood floors. Even the maintenance of hardwood floors is easy and requires little effort to no effort.
Moreover, they come in several different designs and varieties. You get to choose from different colors and textures.
The wood that is used to make them is oak, maple, pine, birch, bamboo, fir, beech, and cherry. Also, there are engineered wood and laminate wooden flooring.
The laminate wooden flooring is made up of many layers that are on top of a fiberboard base. Moreover, they come with a top "wear" layer that protects the surface.
On the other hand, engineered wood comes with a layer of real wood.
---
Read Also:
---
Why are Hardwood Floors so Popular?
The reason for hardwood flooring's popularity growth is because it offers its customers various benefits. They are:
Easy to maintain: Hardwood flooring is very easy to maintain. You can sweep them, vacuum them, or steam-clean them to get rid of any dirt particles that have accumulated on the top. Furthermore, hardwood flooring is more resistant to stains than your traditional carpets. Unlike carpets where you have to deep clean, you can simply wipe the floors clean.
Durable, strong, and sturdy: The most important reason for the popularity of hardwood floors is that they are strong and durable. If maintained properly, your flooring will last you decades.
Make your house look more appealing: If you want to add character to your house, wooden flooring is the best option. It instantly enhances the overall look of your home, giving it a modern yet warm feeling. Leaves a great first impression on anyone entering your home the first time.
No color fading: Your flooring will remain the same for years no matter what.
Improves air quality: Another reason for hardwood flooring's popularity is because dust, allergens, animal dander, particulate matter, and pollen do not collect on its surface. Therefore, allergies are reduced and air quality is enhanced.
Good value for money: Even though they are a bit expensive, they will last you multiple years and remain the same. Therefore, they prove better and more cost-effective in the long run.
Types of Hardwood Flooring
When thinking to replace your damaged floors or when building a new house, you have millions of options to select from. Here, you will get a complete and comprehensive guide about the flooring that can best suit your needs and requirements. The different types of hardwood flooring are as follows:
Oak
This is one of the most popular types of flooring that is being seen in maximum homes. Oak is considered one of the cheapest and most durable wood. Moreover, the strong grains of oak hide away all the scratches and dents on the surface making it ideal for houses with animals and children.
The two different categories of oak that are used are red oak and white oak. Both have distinct properties that make them the first choice for the floor.
Maple
Maple is scratch-resistant and sturdy. But, it is not as stain-resistant as oak.  It is used for flooring gymnasiums and has a natural cream color.
Hickory
This is the strongest and hardest wooden flooring that is used commercially. Hickory is popular for constructing engineered wood. It was the first choice for many years but has been overhauled by red oak now. Hickory gives a very rustic look, which still makes it popular among homeowners. It has a cream to medium brownish color.
Bamboo
Bamboo is very eco-friendly and cost-effective also. It is also less expensive as compared to oak. But it requires high maintenance plus will show stains and dents. Some bamboo species do not stay. It's better to get bamboo flooring from a registered seller.
Walnut
When opting for something classy, most people go for the Walnut. There are two categories
American Black Walnut: provides a stylish look.
Brazilian Walnut
Darkens as time passes. Used in areas with high traffic. Has varied patterns.
Walnut has a nice brown color, that instantly revamps the look of the room and provides a comfortable and cozy atmosphere.
The Cherry has two types
Brazilian Cherry: it is exotic and more popular. Also has color variations.
American Cherry: it becomes redder as it ages. It dents quite easily.
Conclusion
When looking for something glamorous, luxurious, and cost-effective, then go for wooden flooring. Do consider the surface and your requirements before selecting the type of flooring you want. Go for something that is light on the pocket but classy and trendy. Wooden flooring also immensely increases the value of your house.
Best SPC Flooring Australia the product has no acclamation period, making installation even easier, and is designed to withstand the temperature extremes of every season.