So you are at the store, choosing the type of hardwood that will grace the floors of your home for the rest of your life. We know that feeling, and it can often be overwhelming.
Unlike most other purchases in life, flooring; be it a carpet or wooden is inescapable. If you are decorating a new house, your floor is the base upon which all of your decoration and furniture decisions will be based.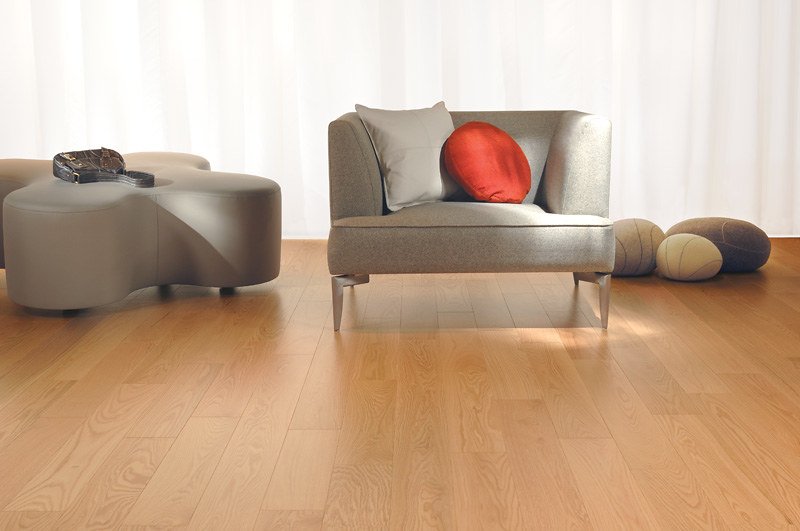 More importantly, not all types of floor go well with every type of space. You might live in a humid environment where you will need sleeker surfaces to detract surface moisture or in a cold environment where some amount of ruggedness is all but necessary.
The size of the space you have also massively influenced the type of hardwood you will be choosing for your home.
Choosing wood type is even more difficult now, given how many types of engineered woods are available in the market.
With the latest technological developments, wider and stronger planks are now widely available in the market. Here's how the experts suggest choosing the right plank for your perfect home.
Species and Color
Oakwood is good for customization and can take stains pretty well. From white to dark, most aesthetics can be pulled off by finishing and furnishing this type of versatile wood.
Hickory wood is another good choice for tone versatility. It has a lot of tones from dark to light which blends well with most climates.
However, naturally dark woods are better if you are deadset on not changing your aesthetic over time. Go for walnut for this specific color. For a more natural-looking subtle wood aesthetic, go for birch or maple.
---
Read Also:
---
Wood Grain
If your wood boards are plain sawn, then the grain will have a wavy appearance while rift sawn boards will offer the cleanest grain, and live sawn boards have varying patterns etched on them. If you want more linear appearances, then quarter-sawn boards are the way to go.
Finishing
Depending on how much money you can spend or how much customization you want, you can either go for prefinished or site-finished hardwood. If the wood is prefinished, then the topcoat and the color are unchangeable.
Site finished wood is stained and finished by the installer after during and after the installment. However, you will need to pay the workers extra for the finishing of the wood.
Solid Vs Engineered wood
Solid wood is usually thicker than engineered wood. This means it can be refinished, sanded, and reworked multiple times. While engineered wood does not provide this versatility, it can be produced to have specific qualities like moisture and dirt resistance.
Choosing the Right Installer
Choosing the right installer is a lot like choosing a doctor. Always go for personal reviews over picking someone online. Since the author is based out of Boston, we can suggest Weles Wood Floor Services for those living in the area.
Their top-notch hassle-free installment service has been engineered to cater to those who've got a busy lifestyle and can't sit around to check around their installer all day. So if you're a professional looking to replace hardwood flooring in Boston, Weles is the way to go.