Every other addition that you get in your house comes in a variety of designs, shapes, and sizes. The same is the case for swimming pools. If you wish to have that resort vibe in your backyard, get the help of professionals in building a custom pool.
The type of swimming pool that you will get installed at your home depends on several conditions such as the budget, availability of raw materials, local codes, lot sizes, and so on.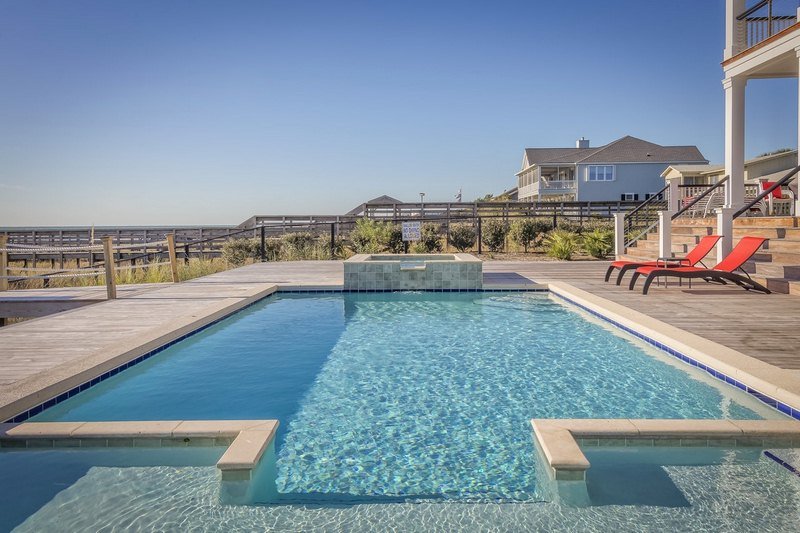 Therefore, you must decide what type of pool you want according to the size of your family and the infrastructure of your house.
In this article, we will discuss a few different kinds of swimming pool ideas. As a result, you will be able to decide quickly what is best for you.
Choices of Swimming Pools for You
Check out the following options of customized swimming pools, and choose the best one for you.
---
Read Also:
---
Heightened Pool
These are also known as above-ground pools and is the most economical in the entire list. In most of the cases, such kind of a swimming pool suits the pockets of any middle-class family.
It is also the major-most reason that makes a heightened pool the most popular in the type of economy that we are living in today. The following is a summary of the benefits of this kind of pool.
You can enjoy the vacay vibe in a portable swimming pool at a comparatively low cost.
Whenever you move places, you can take the pool along with you.
You can set up the pool in challenging terrains, especially rocky areas.
Compared to an in-ground type of a swimming pool, the cost remains comparatively lower even after adding a deck to the pool.
Architectural Pool
The name justifies a lot about the kind of swimming pool we are talking about in this section. It means that such pools have a unique architectural presence and are kind of cohesive with the design of your house.
For example, in this case, the pool can be customized to be made with similar materials that you have used to build the house.
Besides, an architectural pool is usually designed, constructed, and installed by professionals. They are more detailed regarding shape and design and look a little more sophisticated than the other varieties.
In most of the cases of an architectural pool, it is made during the same time when you are getting the house constructed. That is how it becomes easier to get that cohesive effect.
Family Pool for Recreation
You must have seen family pools in movies and television series. It is almost like a mini water park in which you can let your feet down along with your entire family. A family pool is, therefore, the best option to enjoy a lazy weekend cooling yourselves with everyone else.
You can also make additions to the pool, such as slides, boulders, tunnels, caves, and so on. It is undoubtedly the pool of your dreams if you like children splashing water with so much fun and noise.
However, make sure that you have enough space in your backyard if you are going to get this pool installed.
Infinity Pool
An infinity pool is one in which you cannot find an edge. They are also known as edge-vanishing pools or zero-edge pools.
They are generally custom-created and also have a spectacular backdrop. You will mostly find such types of lakes in proper resorts and exotic locations.
Indoor Pools
Probably the simplest of all, they are roofed pools that have adequate insulation features. The temperature is regulated in such types of lakes, and they go on the costlier side. They are a dream come true with their sophisticated designs and fresh looks.