Who doesn't like to call some friends over and spend some time barbecuing and drinking? If you don't have enough space in your home, you can transform your backyard or any outdoor space into your entertainment zone.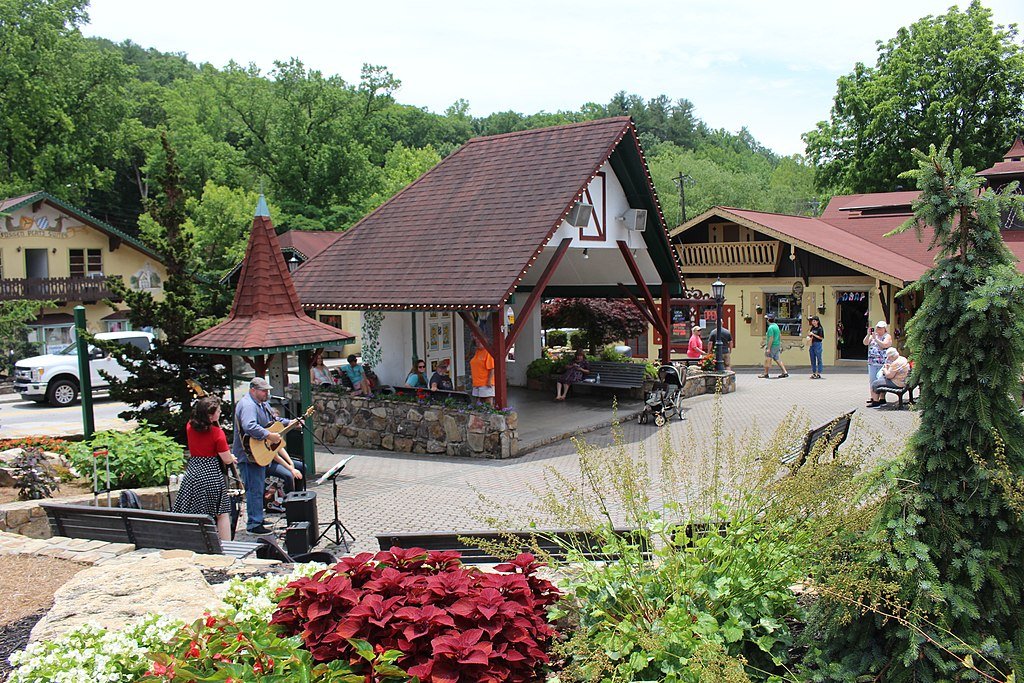 Moreover, as summer is already here, setting up an outdoor oasis for entertainment will be a nice idea.
Here is how you can create a beautiful outdoor space for entertainment:
Create A Deck or Patio
A simple DIY deck or patio will bring a new charm to any simple outdoor space.  By setting up a patio, you can set different areas for different purposes. Moreover, having a deck enhances the resale value of your abode.
Lay down a wooden deck or a concrete patio and arrange some outdoor furniture pieces. Either lay an outdoor couch and poufs or place a dining table to create an outdoor dining area.
Create A Pergola
A pergola won't just provide you respite from the harsh sun rays but will enhance the overall look of your outdoor setting.
Cover your pergola with gorgeous vines and exotic plants. It is the best way to blend your deck or patio with the surrounding garden.
Wish to create an outdoor living room? Consider adding curtains to amp up the luxury quotient and get the privacy, a seating area demands.
---
Read Also:
---
Buy Durable Furnishings
Add durable outdoor furnishings to your outdoor setting. The markets are full of weatherproof patio furniture. Invest in wrought iron, cast iron, cast aluminum, or traditional wood furniture.
Brands like Anima Domus have the most outstanding range of outdoor furniture dipped in luxury.
Spread an Outdoor Rug
Jazz up your simple outdoor setting by adding an outdoor rug. A rug will add a pop of color into your outdoor space while hiding all the flooring issues.
Get A Fountain
Looking for ways to create a small oasis in your garden or backyard? How about adding a small fountain?
A little waterbody in your garden will bring in a lot of charm to the outdoor space. Plus, you will get the best backdrop for all your Instagrammable pictures.
Set Up an Outdoor Kitchen
If your idea of a good time is grilling steak for your friends and family, while enjoying by the pool, set up an outdoor kitchen. Even if you don't have a pool, you can use this outdoor kitchen area to cook and eat outdoors with your near and dear ones.
All you need is a countertop, a grill, a burner, and some storage space to create an outdoor kitchen. Invest in a small refrigerator as you would certainly like to sip some chilled beer on a hot summer evening.
Use an Outdoor Hot Tub or Spa
If you are up for some luxury additions to your outdoor space, consider the idea of adding an outdoor spa or tub.
After a long and tiring week, indulge in a relaxing soak on your deck, feeling the breeze of air tickling your skin.
But before you place the hot tub anywhere in your outdoor space, consider factors like your privacy and access to the house. Also, make sure you have additional space for walking around or sitting near the tub.
Take Outdoor Lighting Seriously
During the hot summers, you will be able to enjoy your outdoor setting only after the sunset. Hence, make sure you have ample outdoor lighting.
Have porch lights that illuminate the access to your house while also providing ambient lights. If you are setting up an outdoor kitchen, make sure that particular area is well-lit. Consider having a good task light over the grill.
For other areas like the dining area and conversation area, think of soothing downlights, electric lamps that can be dimmed, or wall-mount downlights that create a beautiful ambiance.
The Bottom Line
You don't need a large outdoor space to create an outdoor setting. You can use these ideas and create a little, personal oasis in your little backyard or patio.
Adding a colorbond gazebo to your home's outdoor living space will allow you to live and work more closely with nature.