If you're looking to sell your property, or even just increase its value, renovating is the most obvious place to start.
Of course, exactly how much monetary value you can add to your place will vary from property to property, but a good renovation will almost certainly boost your stocks.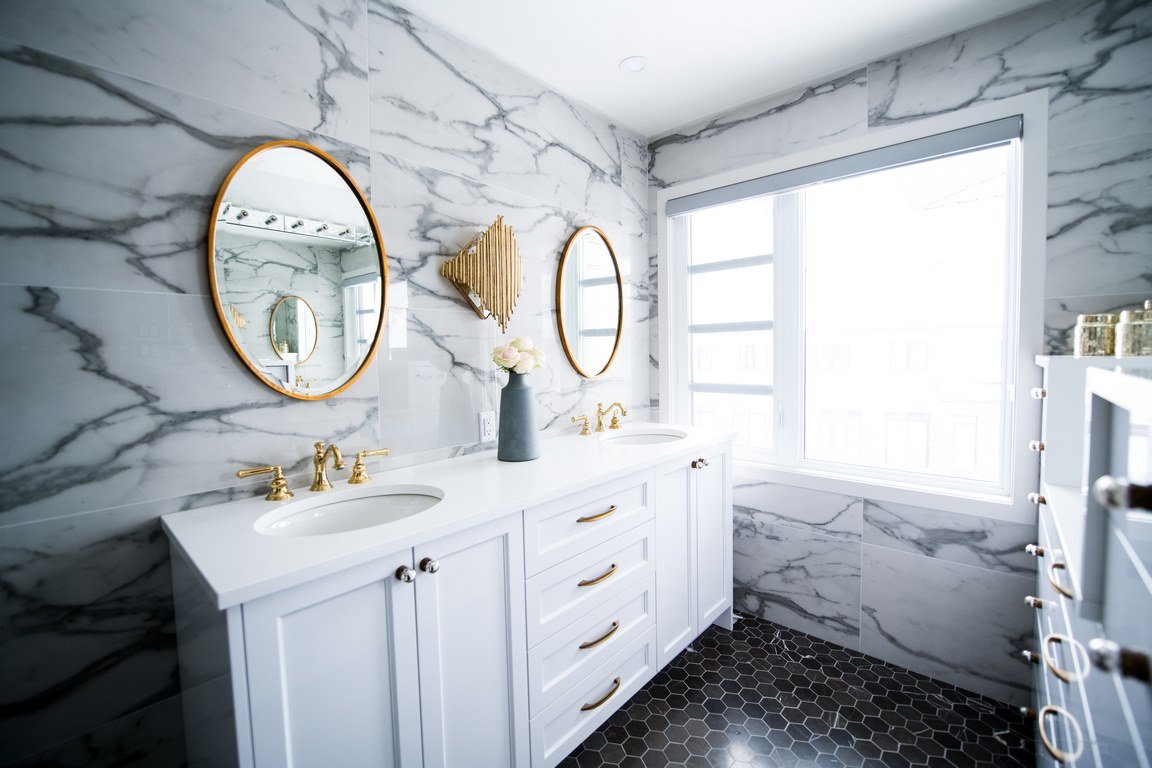 However, it's also vital that you are selective about your renovations; there's no point in using your entire budget to upgrade every single area of the property, only to then lose out overall when you sell. The name of the game is using your cash effectively.
Here we'll explore where in the house a renovation will make the most difference, and the options available to you.
Bathroom Renovations
The first place to consider when renovating is the bathroom. Bathrooms often become outdated far quicker than other rooms, so giving them a refresher could really change how potential buyers see your house. Additionally, bathrooms are usually a much lower risk to renovate than other areas of the house.
The easiest place to start is by installing modern fittings in the sink, shower, and bath. If the bathroom isn't too outdated, this may be all the change you need. If you want to take it further, however, there are a number of other changes you can make.
Allowing for more light and neutral colors is an instant way to make the space more inviting.
Many mid-century bathrooms have little light and dark tiles and fittings, which is not so popular in the 21st century. It may also be worth replacing the vanity or toilet with something more modern.
Re-tiling the floors and walls will likely have the greatest impact on the aesthetic of your bathroom. If you have a certain look in mind, there are numerous guides available in order to create the design you're after.
If you don't want to commit to a full re-tiling, a fresh lick of paint is another option that for a relatively low cost can significantly spruce up your bathroom.
If you really want to go all in, adding a whole second bathroom could really boost the value of your property. Of course, this can be an extremely costly exercise
---
Read Also:
---
Kitchen Renovations
Another central room of the house is the kitchen, which you can expect potential buyers to look at in detail. As such, it could be well worth making a few upgrades. A simple place to start is by replacing appliances with high quality ones.
This is an easy step to take and will make an instant impact when potential buyers are looking around your kitchen.
A more drastic kitchen renovation option could be installing an island bench. These are very commonplace in many modern kitchens and could raise the value of your property immensely.
One thing to consider when installing a kitchen island, or completing any kitchen renovation for that matter, is the concept of the working triangle.
This involves ensuring that the stove, sink, and refrigerator are situated in a maneuverable triangle. It will massively improve the functionality of your kitchen if you are making upgrades.
If you're going for a full remodel of your kitchen, there are a number of styles you can imitate when looking for tiles, fittings, and appliances. These include shaker kitchens, French kitchens, bohemian kitchens, or even just a brand new contemporary kitchen.
How Much Value Will I Add?
In order to maximize the value add, a great rule to follow is to keep total renovation spending within 2% of the total value of the property. For example, a budget of $16,000 is a reasonable goal for a house valued at $800,000.
This way, you can minimize risk while immensely boosting the house's value. However, it also means you will only have enough budget for one renovation, so that's why it's important to be selective!
Often, renovating a kitchen or bathroom will add up to 10% value to the property, netting you anything north of $50,000, depending of course on the value of your property.