Anyone who has ever bought a curtain track knows the pain of dealing with cheap, thin tracks that break easily.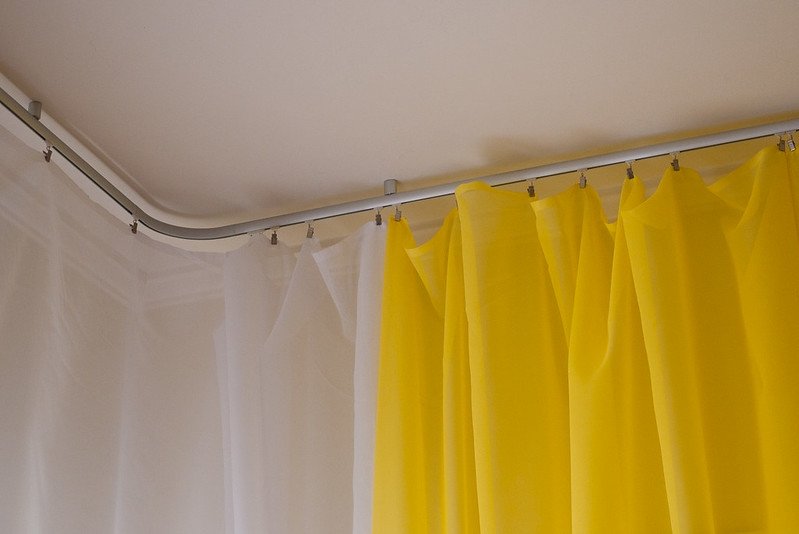 If you're looking to upgrade your curtain track and add some professionalism to your home decor, there are a few things to keep in mind:
What Kind of Curtains Are You Using?
The type of curtains you are using should inform your choice of the curtain track. Curtains that are heavier and need a longer length will require a different type of track than lighter, shorter curtains.
If you are trying to install curtains above a sliding door or large windows, you'll want to choose an extra-long track to avoid cords getting tangled in the doors or windows. Avoid the common mistakes people make when choosing curtains here.
What Materials Are You Going to Use for the Curtains?
Different curtain materials require different types of tracks and hooks. For example, metal and plastic hooks tend to be more durable than fabric or plastic hooks. Wooden rods also need to be treated with some care because they are prone to warping over time.
For the best results, consult a specialist about the best materials for the type of curtains you will use. Aluminum curtain tracks can be used indoors and outdoors because they will not rust or corrode when water and other weather conditions are exposed. They are easy to maintain and are cost-effective since they don't need much maintenance or repairs.
---
Read Also:
---
You Can Get Professional Quality Without Breaking the Bank
While the prices of high-quality curtain tracks may be higher than lower quality ones, most homeowners find that the additional cost is more than offset by the additional quality and durability of the track. Don't just buy the first set you see, though! Not all curtain tracks are created equally.
Take the time to shop around and check out your options before settling on one option. If you buy a good quality set of curtains and a cheap curtain track to go with it, it will only be a matter of time before you run into problems with your track.
The last thing you want is to spend a fortune on a new set of curtains only to have to replace them in a few months because you bought a poor-quality track to go along with them.
Choosing the Right Type of Track
Different types of curtain tracks and cubicle tracks are suitable for different types of homes. If you are remodeling a room from scratch, you should consult with an interior designer to find out what type of track will work best in the room you have in mind.
Curtain tracks come in various styles, colors, and sizes, so finding the right one for your home shouldn't be a problem as long as you research beforehand.
Track types include traverse curtains, traversing poles, beaded tracks, corded curtain tracks, tension wire systems, fixed hanging rings, and chain-operated curtains. Traversing poles are not suitable for all types of rooms.
Use a Reliable Retailer
Find a reputable online seller who you can trust to provide you with good quality curtains and curtain tracks at a fair price. You don't need to pay top dollar for high-quality curtains and a good curtain track.
However, it is important to choose a seller you trust to ensure that you get a quality product at a reasonable price. A good online retailer will have a solid reputation in the industry and will be able to provide you with high-quality products and services at affordable prices.
Some retailers will sell tracks both assembled and unassembled in an effort to save money. Unassembled tracks are generally lower in price than assembled tracks and can be easily installed by the average homeowner with minimal difficulty. There are pros and cons to both assembled and unassembled tracks, so it is up to you to determine which is right for you.