Research shows it takes seven seconds to make a good first impression.
The same goes for your entryway where guests first approach your home so create an inviting atmosphere. If you're stumped for entryway ideas, you've come to the right place.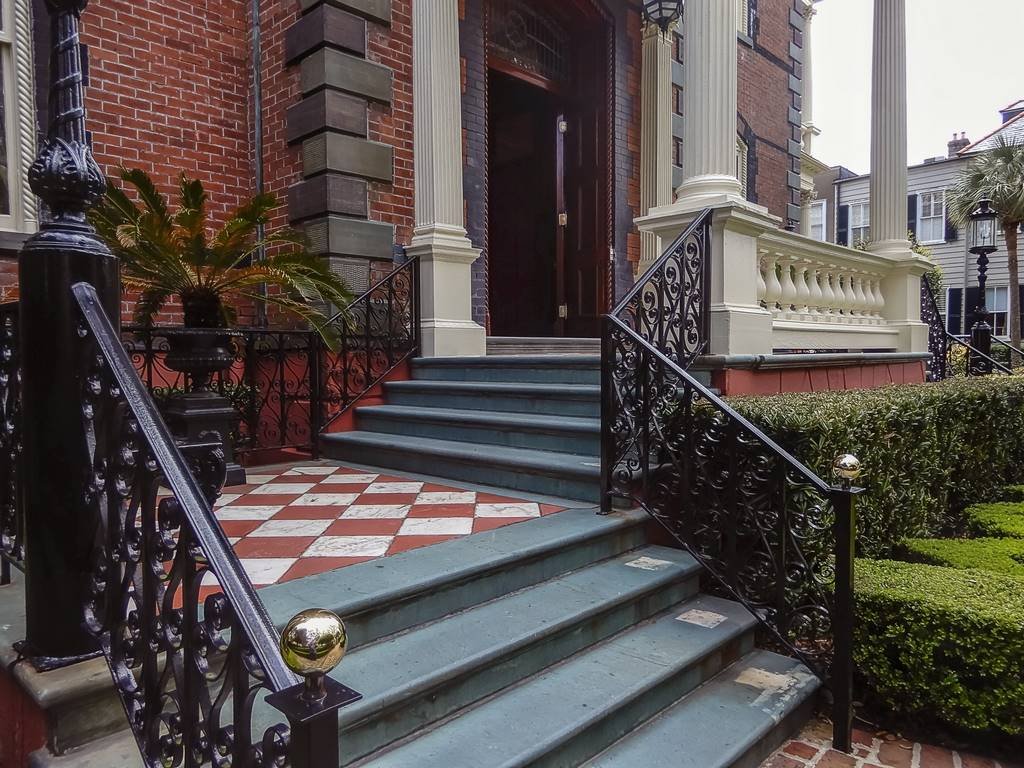 Here's how to design a warm and welcoming entryway.
From the Outside
Before jumping into entrance design ideas, it's important to consider what your home looks like from the sidewalk. Otherwise known as "curb appeal", the front entryway lets you experiment with your landscaping, front door color, and layout.
For instance, get creative with your house number by installing modern metal numbers or spelling out your address if space permits.
As a general rule, powerwash your front entry walkway to keep it clean from dirt and debris. You could also add a welcome mat for extra charm.
Paint your front door a bright color so it contrasts with the rest of your home's exterior. If you're looking for tips on how to maintain doors, check out this article for useful information.
Regarding landscaping, add several plants in containers as they're easy-to-maintain and change with the seasons.
Inside Entryway Ideas
Now we've covered front entryway ideas to boost your home's curb appeal, we can discuss how to curate the ultimate foyers.
Whether you have a modern or traditionally-styled home, these tips work well with everything. Try these, for example:
Have a Seat
Even though you don't host guests in your house entrance, a seat is still crucial. This gives everyone a place to put on or remove their shoes and is a great way to welcome guests.
Plus, you can find seating that doubles as a storage solution for jackets and shoes. Find a bench with shelving or one that opens up so your entryway is practical and stylish.
Define the Space
Homeowners with an open plan may struggle to differentiate between the foyer and the living room.
A surefire way to define your entryway is adding furniture such as a bookcase or a table where you can set your keys. Or, if your entryway is small, use striking wallpaper to define the space without overloading it with clutter.
Before adding anything to your entryway, ask yourself whether the space reflects what you want it to. It's not just a transient space, it's also part of your home so decide how you want visitors to feel when they arrive.
Introduce Light
When brainstorming entryway ideas, consider adding light to the area.
If your entryway is narrow, angle a mirror across the light source so your foyer looks brighter and larger. Get creative with lighting by choosing between overhead fixtures, wall sconces, and table lamps.
Find a design that complements your entryway's style and add soft light bulbs for a warm ambiance.
Hang Up a Mirror
Apart from the illusionary trick, mirrors are also practical as they let you take a last glance at your reflection before leaving the house.
Make a statement with a dramatic design or stay classic with an oversized mirror with a thick gold frame. Try to stick to the entryway's color palette so the room looks elegant.
Add a Table
A narrow table near the front door lets you store car keys, pocket change, and mail so the household knows where to find them.
Stay organized by keeping everything confined to a ceramic bowl or a patterned tray. Or, to keep things simple, get tables with drawers to hide clutter completely.
Make Storage Stylish
If you have a busy household, the mess is a common occurrence. Make sure there's a place for shoes, hats, and bags by offering plenty of storage options while sticking to your entryway's design.
Try cubbies, baskets, or hooks, for an easy solution. You can also throw down a rug in the high-traffic area as it's easier to swap out when it's threadbare.
Practicality is key so consider adding an umbrella stand if you don't have a coat closet near the front door. You can also consider larger containers to hold an ice scraper or soaked shoes in the winter.
Because we rely on electronics, add a neat-looking charger station so guests can charge their phones when they visit.
Display Your Art Collection
There's no better way to celebrate your art collection than by hanging it front and center.
You can add a pottery collection, sculptures, or large paintings to welcome your guests in style. But when choosing the art pieces, be mindful of your entryway's color palette to create a cohesive look.
Bring the Outside In
Welcome your guests with a beautiful flower arrangement. Cut flowers don't last long so invest in a potted orchid as they last over two months. Plants also create a relaxing environment, the perfect first impression.
Be Bold With Color
Don't shy away from bright, loud colors if it's for a small area of your entryway. For instance, use canary yellow paint to highlight your favorite painting.
You can also find a bright color that matches with your rug to brighten up the entryway.
Entryway Ideas to Spruce Up Your Home
Decide how you want the entryway to feel, add your favorite art, and embrace practical storage solutions so it's clutter-free. Remember it's an inviting space so diffuse oil, add a beautiful plant, and lay down a funky rug. Don't take designing too seriously and have fun in the process!
Did you find this article helpful? If so, check out our articles on everything from Home Improvement to Design Ideas.