It's easy to do a little bit of online research to find what goes where in your home. You can quickly find a list of essentials for everything from the bedroom to the foyer.
But what if you are concerned about what you shouldn't keep somewhere?
In places where everyone passes through, like the entryway, what you avoid storing there is almost as important as what you keep around.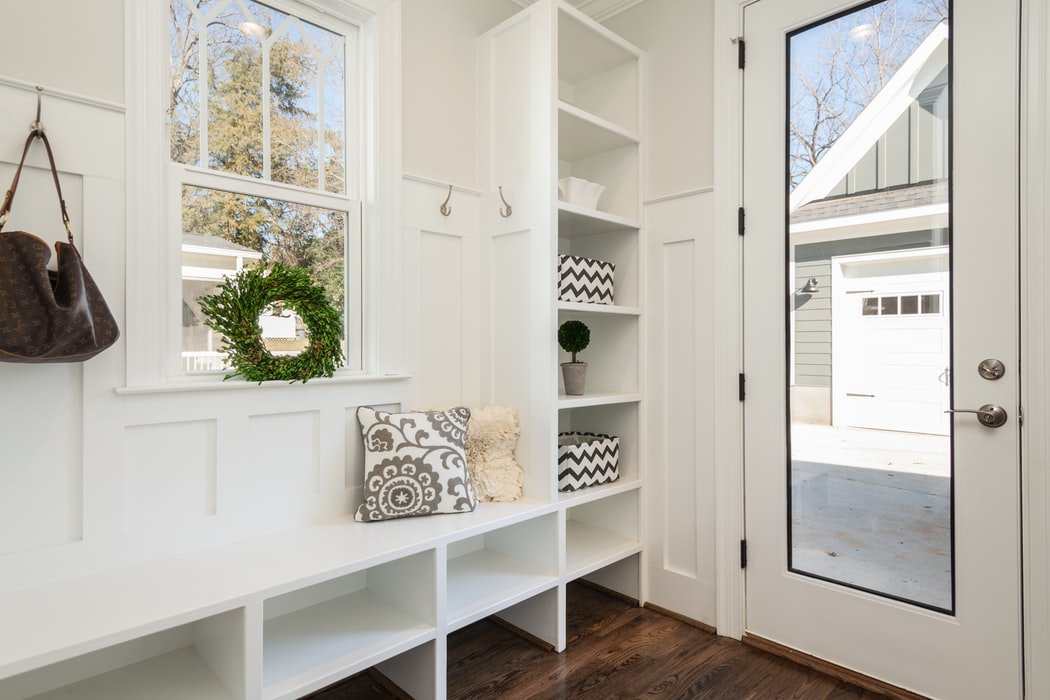 Part of this is because of the constant barrage of weather and dirty feet. It's an area that gets a lot of wear and tear.
Another reason to be careful what you put here is that you never know who will show up at your door.
Unless you want your gorgeous rug destroyed or strangers to know about your personal life, here are some things you should never have in your entryway.
---
Read Also:
---
1. Expensive Rugs
When you have a nice rug, you want to show it off. It shouldn't be hidden away in a room no one uses, but the foyer isn't the place for it, either.
After all, there's a reason why the entryway is often referred to as the mudroom.
Some places in every home are trampled regularly. If you're using your entryway as it's supposed to be used, it's the most frequently accessed place in your house.
Yes, you need an area rug of some kind here to catch the dirt. Get one that you can shake off and clean easily.
2. Wild Colors
It's your home and you can decorate it how you want. However, the entryway is the first room anyone sees in your home, and loud, wild colors can overwhelm the senses.
Even if you love bold colors and glaring patterns, these harsh designs can have a negative effect on the brain. It's a lot of stimulation in one small space, and it causes sensory overload.
This overwhelming sensation may not be evident at first. Often, it shows up as mild, persistent headaches, excess stress with no apparent cause, and depression.
Even if you don't think it will happen to you, it could be a real problem for your family members or guests. As a safe bet, stick with neutrals.
3. Personal Photos
Safety is paramount in every home. You can have some artwork here, but avoid displaying your personal life to strangers who may come up to your door.
Paranoia isn't necessary. Preventative measures can deter criminals, though, and you never know when they'll be around.
You will probably have deliveries, visits from the mail carrier, and the occasional unwelcomed solicitor at your door. For your security, don't showcase personal pictures that could be used to invade your privacy.
4. Clutter
Like wild and bright color schemes, clutter is another form of stimulation that impacts your brain. When you leave mail piling up and trash in the entryway, it can result in very real stress.
You know you have bills to pay, and no time or funds to pay them. You know there's the trash that has to be dealt with and that the person who left it there isn't taking care of it.
These are stressors that will enter your brain in the foyer and follow you throughout the rest of the house. It's common for this to affect your mood and relationships.
Instead, try to limit open spaces that are magnets for trash and debris. Keep clutter-catchers in your foyer to prevent junk from piling up.
A simple basket for your keys or an organizer for mail can sit on a table and prevent a lot of potential stress.
5. Pricey Objets d'Art
Showing off your collections is great, but not in the entryway. Since this area is usually entered and exited in a hurry, avoid keeping expensive knick-knacks here.
Your front door is used by people carrying groceries and other bags. One wrong turn and that object you were so proud of can end up in pieces on the floor.
Finding another place for valuable items will also keep them from falling into the wrong hands. When you spend a lot of money on something or it has a lot of sentimental value, you should take steps to protect it.
6. Cheap Curtains
Doorways with windows need curtains to block the sun. Since this area is used so heavily, cheap curtains will rip and fade.
Without protection from the sun, however, your walls, paint, and rug will get too much light. So, you should trade in your cheap, flimsy curtains for heavier blinds or drapes.
7. Large Furniture
The entryway is not the place to keep a large chair or table. The impulse to have a place to sit and set your things is right, but the sizing has to be adjusted. What you choose to use in this space will depend on how much room you have.
Walking into your home shouldn't make you feel cramped and claustrophobic. Decorate your foyer with furnishings that are proportionate to the size of the room.
At the very least, small foyers need a coat rack and a chair or little bench. Larger areas can handle bigger furnishings as long as they fit in the space.
Conclusion
When it comes to decorating your home, the sky (well, the ceiling) is the limit. In the entryway, though, it's easy to neglect the area or forget that heavy traffic will be coming through.
Before you spend a lot of time and energy designing your foyer, make sure you avoid these seven common mistakes. You'll never know how much of a headache it could save you in the end!
---
Author Bio:
Angus Flynn is the Business Manager for Broadstone Axis.
---