The roof on your office and home is your first line defense when it comes to protecting your real estate property investment. Roofs are usually the most expensive items that the property owners can replace.
When you are willing to have a roofing system, the most difficult part is to choose a high-quality roofer.
When you are hiring a roofer, you need to know what you are paying for. Do not hire a roofer solely just because they provide the lowest bid, as that may result in the poor-quality roof and will diminish the curb appeal of your home.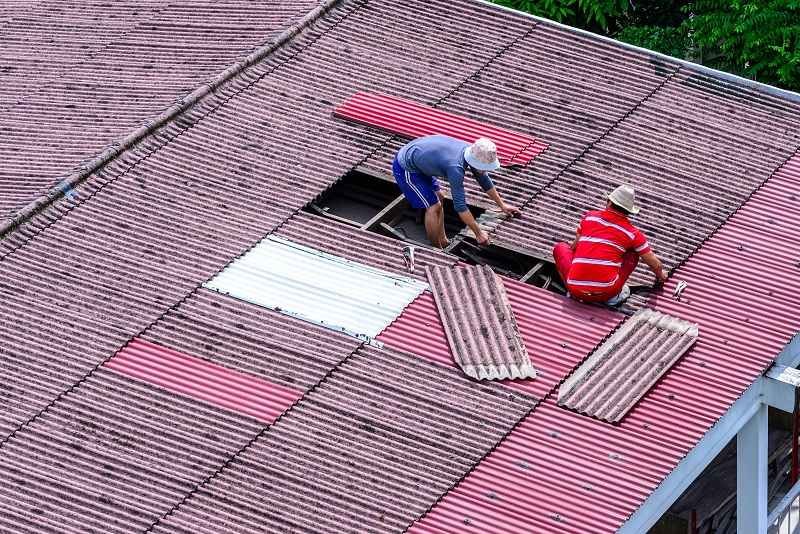 How to Get the Best Roofing Works for Your Home
Hiring a roofing expert is quite confusing; by following some major steps the homeowners can confidently select the best:
---
Read Also:
---
Roofers With Experience
There are several contractors in your area, but not all the contractors have enough experience in the specific roof type that you want to have.
A residual roofer should be certified and well trained by a reputed organization and a commercial roofer should be well skilled in different types of flat roofing and certified with different roof manufacturers.
Ask your roof contractor about their previous experience and hire only if they have had a solid experience. Be very specific in addressing your question.
For example, if you want to install the metal shake tile roof, ask your roofer that if they have installed that type particular type of metal roof as their installation and preparation requirements are quite different.
The same also applies to the heavy designer shingles, tile or clay roofs, and slate roofs, etc.  So, it is always better to hire a roofer who has hands-on experience in their work.
Knowledge
Roof construction can be a tough job, but it is a creative work, hence roofers should be knowledgeable.
In today's market, the roofing industry is booming and lucrative, so more and more people are interested in owning this business, but this doesn't mean they are knowledgeable enough.
Be specific and ask some questions to your constructor:
Are they up to date on the latest building requirements and codes?
Is the roofing manufacturer certified for your desired type of roof?
Have they inspected the current ventilation system of your home?
Have they checked the roof decking for your home?
Will their work be covered by insurance?
Will they remove the existing shingles and start with a clean roof deck?
Check Their Website
Modern contractors are very much aware of the fact that the world has gone digital and consumers love to see their specimen of work online.
Ask your contractor if they have any website and take your own time to check their credentials.
A professional-level website will give you detailed information on the different qualifications of the roofers and also the portfolio that will open a new door for you to see various examples of their work.
Customer's Testimonials
Look online for the customer's reviews through your search engines. If you find a number of positive reviews about the contractor, you can be assured that you are going to have quality work from them.
You can also visit their websites to check the testimonial sections; this certain place is dedicated only to the customers.
Do not forget to ask your roofer for the list of their previous customers, so that you can consult them whether they were satisfied with their work.
Last but not the least; ask your family and your friends if they have any good references. This will save your time and also ensure that you will get a worthy service.
These are just simple steps but to assure the future of your roofs, these are impeccable.