As a homeowner, your house is one of the major investments that you might want to take care of for the rest of your lives. This is where you start and end your long day. As time goes by, you might want to transform your house into a home.
You can do it by improving and personalizing every part of your house, such as your outdoor spaces.
One part of your house that you might be neglecting ever since you moved was your garage.
But, did you know that your garage has the full potential to level up? All you need is a little knowledge, and activating your creativity will significantly help your garage's bright idea.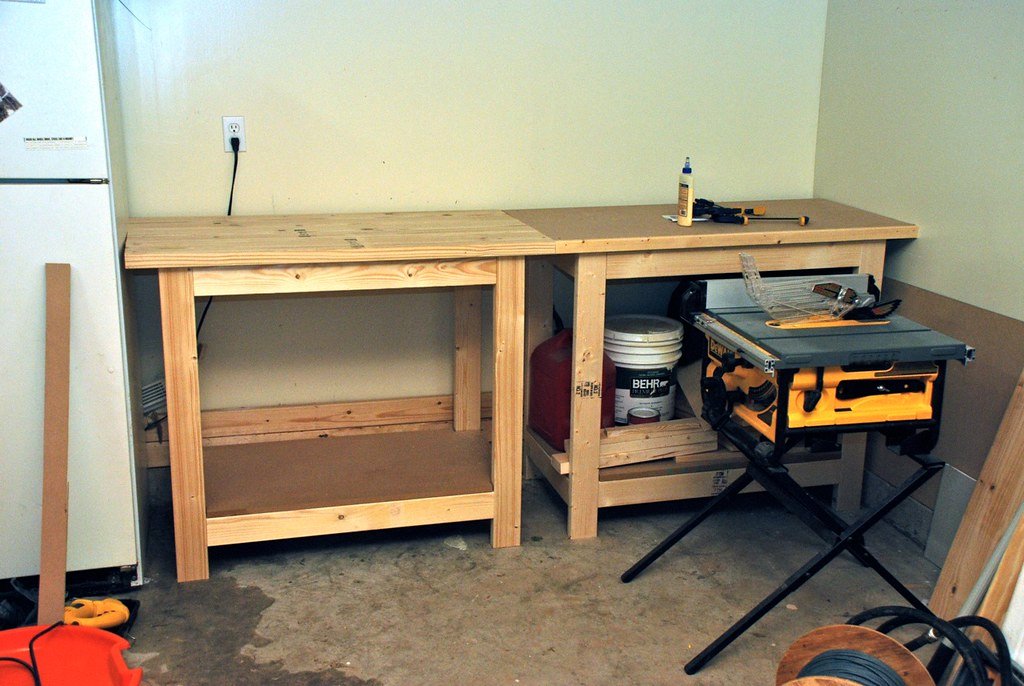 Ideas on How to Set Up Your DIY Space in Your Garage
It is the right time to pay attention and give your garage the makeover it deserves. With these DIY ideas and tips to motivate you, you will have the most satisfying transformation ever.
---
Read Also:
---
Putting Up a Workbench:
If your garage has a spare space, you might want to install a workbench to do so much. It can provide you a working space for some of the manual work that needs to be done.
It can also offer you comfort in both seated and standing work. Likewise, it can also be used in accessing and storing tools in your garage.
You can find various workbenches made from wood, stone, or metals, and it is your choice of what material you want your workbench to be.
Aside from the materials, there are also varied workbench styles, and you can explore different styles depending on your taste.
Adding a well-designed workbench in your garage will add an aesthetic design to your place, so choose the suitable one.
Installing Garage Storage:
There are many garage storage systems available that you can explore. You might want to browse for storage systems and choose what you think is ideal for your open space.
Some of these are lockable storage cabinets, plywood ceiling shelves, hang-it all hooks, and sliding storage system.
Garage storage will keep your tools and materials organized in one place, so do not hesitate to install one.
Having the Right Tools:
It is always better to set up and utilizes the right tool brands in your garage. You might want to invest and spend your money.
If you want the right quality its recommend for you to consider Makita, DeWalt, Milwaukee brands when purchasing new tools like recommended by the builders at baningtoolbox.
These are manufacturers that offer better quality and life span for tools. Moreover, if you are looking for a DIY cheaper brand, check out Ryobi, which might fit your budget and garage needs.
Adding a Heater:
To make your garage a welcoming place, when doing DIY try adding some extra features like a garage heater. You might want to add this because it will provide you the comfort you need during winter months.
You do not wish your workshop to be a torture place when the season is cold.
Keep your workspace warm all winter long by having a heater. Installing a garage heater might be a process, but note that you have options regarding the model you want to have.
Adding a Fridge:
As a heater, a fridge is an extra feature you might want to add in your space. It will provide you convenience since it can store your goodies and water and get them quickly whenever you need to regain your energy after work.
Working is exhausting and consumes a lot of energy in our body, so you need to be ready anytime to power up, and a fridge will save you from this dilemma.
Installing a Security System:
Your garage is one of your house's weakest points prone to intruders. You might want to protect the tools that you bought in your garage. This is the reason why investing in a security system in your space is worth it.
Take note that your home's most vulnerable part is your garage, and you do not want any intruder to steal things that you invested with for a long time.
You must keep an eye on the quality of materials that you will include in your garage.
From the workbench, garage storage, tools, heater, fridge, and the security system, ensure that each has a superior quality to save both your money and time.
Why Should You Have a DIY Space in Your Garage?
Every part of your home is worth an improvement. If you looked around, your garage might be the one left behind. Why not try maximizing its space and turn it into a garage that you would never imagine?
There is a lot that you can do in your garage, and everything depends on you. Do not waste the spare space inside and make your garage a real part of your home. Take that motivation and give your garage the best shot.