Using stone for house exterior design leads to dramatic, striking, and gorgeous results. Using real stone is also one of the best ways to make your home look more expensive and upscale.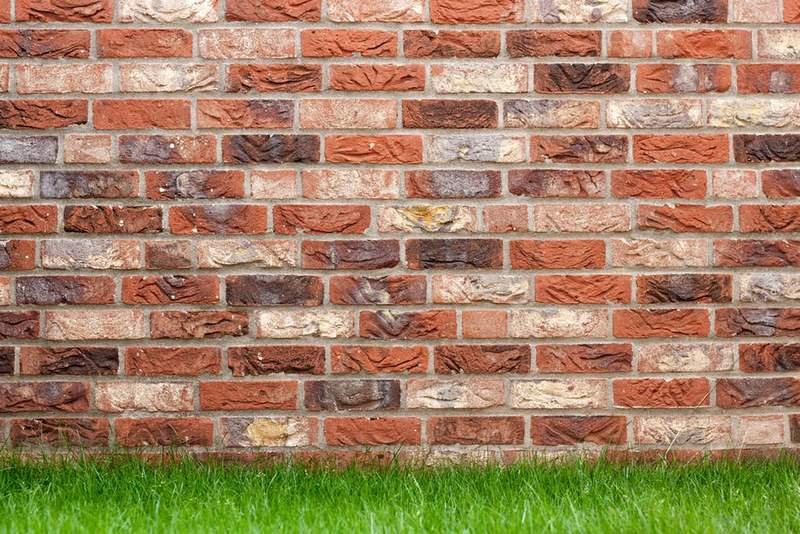 But, how do you choose the right stone for a house exterior design? Here we give you our best ideas on how to choose the right stone for your home's facade.
---
Read Also:
---
Travertine, the King of Stone
The more we learn about travertine the more interesting and beautiful it becomes. Most of the world's travertine comes from Tivoli, Italy and is a sedimentary limestone created by mineral deposits.
The thing that makes travertine a fantastic choice for the outside of your home is its durability and strength. After all, the Colosseum is made out of travertine and still stands after thousands of years.
This stone is tough and durable but also beautiful coming in a variety of different colors from gold to white. It's subtle veining making it look like a painting on the outside of your home.
Travertine is the ultimate classic, still fashionable after thousands of years.
Brick, the Classic Reimagined
Brick isn't just red and white anymore. Now it can look chic and sophisticated. With a variety of different installation options brick is extremely versatile.
You can have it laid in a beautiful herringbone pattern. Vertically is a great way to build interest. Then there are a number of different ways to fill in the mortar. From the rustic German Smear to a traditional mortaring, it's a great look.
Brick is now available in the same huge variety of colors as other stones so you're no longer limited. It's also able to be painted and sealed if you prefer that look over natural stone.
The brick will never go out of style.
Basalt, the Literal Salt of the Earth
Basalt is a volcanic rock that is a dark blue-gray and is very durable. It's fantastic for wall cladding.
It has some of the best insulating properties so your heating bill will thank you and it is very fine-grained and nuanced.
This is a great choice for a more natural-looking stone wall cladding that will last forever.
Granite, the Work Horse of Stone
Granite, it's not just for kitchen countertops anymore. This is a great option if you want to have lots of color combination possibilities. Granite is also a more affordable stone.
One of the best things about granite is its beautiful colorings are permanent and will stay brilliant for the life of the stone. It's incredibly durable and one of the favorites in the construction world.
Slate, for the Modernist in Your Life
Slate is a very fine-textured metamorphic stone. It's ideal for indoor and outdoor construction purposes.
When placed on an exterior it gives the home a more chic and sophisticated finish. It's the perfect stone for modern design applications as it's smooth and consistent in color. There's no busy patterning going on in the stone.
Slate doesn't draw focus but simply makes a wall more beautiful and allows the wall to become a showcase of accent elements.
Consider the Installation from the Beginning
When designing your new home or planning your renovation mention that you would like to use stone on the exterior as soon as possible. At the end of the day, the stone is, well, heavy.
It needs a substantial surface to adhere to if it's going to stand the test of time.
Let's look at the different types of stone installations.
Traditional Handset Cladding
When your image stone is attached to your exterior walls you're probably picturing the handset cladding technique.
This is where the stone pieces have adhered to a previously constructed backing and the two together create a sort of envelope for the outside of your home.
These pre-planned panels are placed strategically on load-bearing fixings in the floor plates of the home. This allows the home's foundation to support the immense weight of a wall of rock 10-20 feet high.
Granite and travertine are great options for this type of installation.
The Rainscreen Principle Technique
This is a technique that gives the dramatic effect of the rain trailing over the stones and creating a waterfall effect or rainscreen.
The panels are installed onto the home using a concealed clip system. The facade is back ventilated and features a drainage cavity on the inside. This forces the moisture to leave quickly without complications like mold forming.
Beautiful walls like these make for a dramatic and impressive entryway.
Custom Unique Installations
The sky is the limit when it comes to stonework. However, know that a custom install is going to cost you more.
Make sure to hire an experienced stone worker and they can lay them however you would like. Use your imagination and your home can be the talk of the block.
Now You're Ready to Choose Stone for House Exterior Design Like a Pro
We hope this has given you some great ideas for how to choose stone for house exterior design.
Use your creativity and your sense of personal style to create an outdoor space as individual and gorgeous as the interior of your home through the use of natural stone.
Want to learn more about topics like these? Are you obsessed with home design? Love to garden? Are you a weekend warrior who loves a DIY home improvement project?
We update our blog regularly. Check it out now and bookmark the site.