Homeowners are overwhelmed with joy when they finally get their new roof installed or replaced, but soon after that, they start neglecting it.
This negligence goes on for years until the roof starts showing obvious signs of deterioration which raises red flags, but sometimes it's simply too late.
What most homeowners fail to understand is the importance of a well-maintained roof over their heads. It's what gives them a sense of safety and protection against any type of weather as well as protecting their health.
Therefore, if you have just finished with the installation or replacement, read the following benefits of regular maintenance which you are supposed to practice in order to preserve the condition of the roofing materials and shingles.
---
Read Also:
---
Ensures Longevity
Although it's a common fact that roofs have a prolonged lifespan, it doesn't mean that you have no obligations regarding maintenance.
Regular inspection is required on an annual level, particularly before the upcoming rain or snow period, in order to make sure that your roof is prepared to withstand the harsh weather.
Moreover, in regions prone to frequent storms, it's advisable to do an inspection after each storm to check for any potential damage done to the roofing materials or shingles.
Some homeowners take care of the maintenance themselves, by looking for potential leaks, damaged or missing shingles and alterations of the roof color. Even if you are no roofing expert, you'll be able to recognize damage and report the problem to professional roofers.
Those homeowners who aren't keen on performing the inspection on their own have the option of hiring roofers to perform it for them.
Visit this link: https://www.facilitiesnet.com/roofing/article/Roofing-Maintenance-Cost-Calculations–11896, for more information on the average roof maintenance cost.
Keeps the Good Look
Apart from the primary function of protecting your home, roofs serve to contribute to its exterior beauty as well. If you believe that your brand-new roof is going to remain intact and preserve its beauty forever, don't get your hopes up.
It might preserve the nice look during the first year, but it'll begin demonstrating signs of decay due to lack of cleaning or shingles inspection.
Shingles are particularly prone to get damaged, as they're the top layer constantly exposed to all kinds of weather conditions. They could be easily blown away by strong winds or become dented from hail.
Certain shingles materials such as asphalt are covered with algae as a result of being exposed to extreme moisture. This dampness manifests with black stains altering the color of the original shingles, thus ruining the look of your roof.
Benefits of the Environment
By regularly maintaining your roof, you are protecting both your home and the environment. In case you're wondering what, it has to do with environmental protection, you'd be surprised by their incredible relation.
First of all, taking good care of your roof means prolonging its lifespan which reduces the number of damaged ones taken to the disposal areas. Most roofing materials and shingles aren't recyclable and present a threat to the environment once they end up in the dumping ground.
When it comes to recycling, asphalt is the only exception, but other materials such as clay, slate or plastic aren't exactly environmentally friendly.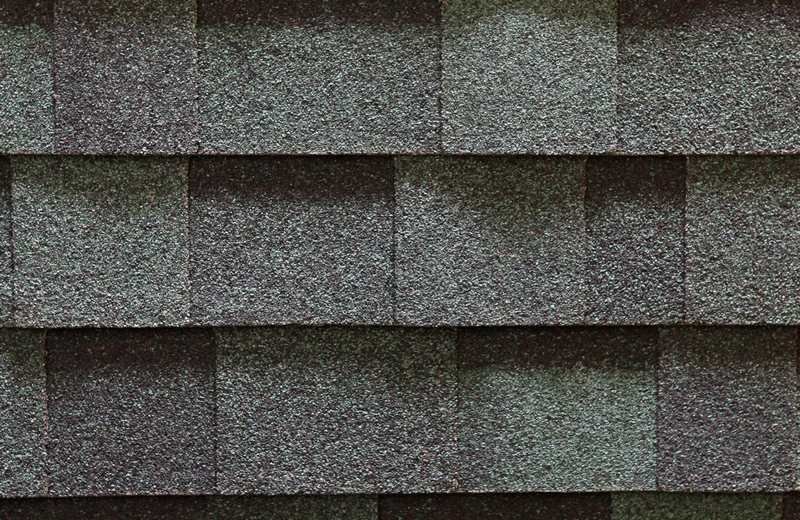 Secondly, regular check-up of the insulation materials ensures that heat and coolness are confined in your home.
If roofing insulation gets damaged, certain chemicals such as HFC which produced by air-conditioners, are going to be released in greater amounts, thus contributing to global warming.
The same happens if some of your shingles are missing, allowing heat to pass through the roof. Therefore, the air-conditioner is going to use more power consequently releasing more HFCs. It neither benefits the environment nor your pocket since electricity bills are certainly going to get higher.
Money-saver
Most homeowners don't practice roof maintenance due to the additional cost to their budget, without realizing how cost-effective it would be in the long run.
By preventing damage to the roofing materials and shingles, you are avoiding more serious problems that would cost far more than the maintenance cost.
In some cases, overlooking a potential issue might lead to complete roof replacement way ahead of its expiration date. Therefore, don't try to spare money on something essential, as you're likely to end up overpaying it.
Nowadays, you can find professional roofing companies such as http://www.allamericanroofing.com.au, offering affordable services for preserving the materials in an optimal condition.
Warranty Protector
Installing or replacing your roof provides homeowners with a warranty that covers more serious damage to the materials in the next ten to thirty years depending on the manufacturer.
Although this seems like a lengthy period of time in which you won't have to worry about potential issues, you're still supposed to ensure regular maintenance as otherwise, your warranty will be worth nothing.
Therefore, whenever you notice a problem, regardless of how minor it is, you should get in touch with them in order to prove that you aren't neglecting any roofing issues. In this way, they'll replace the materials without any complications in case of more serious damage.
Health Protector
The greatest importance of having a well-maintained roof over your head is protecting the health of your family. Leaks are your home's biggest enemies as they are unnoticeably affecting the health of all family members, gradually worsening it, until the leaking problem gets solved.
If leaks are left unsettled for a longer period of time, they lead to mold which spreads through your home with the speed of light.
Until you realize that mold has overtaken your home, it will have already started to affect everyone's health. Read more about the health concerns originating from leaking roofs.
Wrap Up
Taking measures to preserve the condition of your roofing materials and shingles requires little time but guarantees better health, a bigger budget, and greater safety.
Your home is going to one of the nicest-looking ones in the neighborhood and the environment is going to be grateful for your effort and care!