Kitchen remodeling is not something you want to rush through because there's a lot to factor in. It can be both exciting and a little frustrating because let's face it, no one likes to have their access to any part of their home restricted, let alone the kitchen.
Your kitchen renovation timeline starts way before you even put the renovations in motion. But like they say, the journey of a thousand miles begins with a single step. You will most probably have to alter aspects of your home like plumbing, electrical components, and structural elements.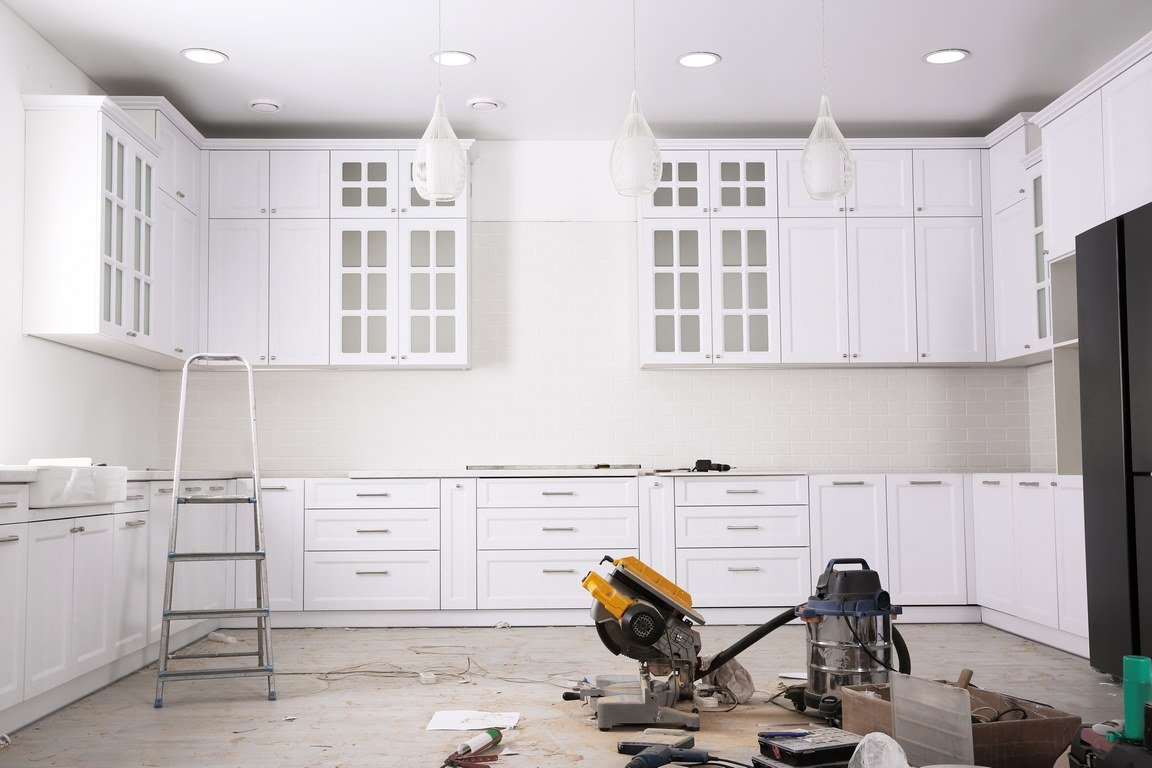 It's also a good idea to prepare for potential problems, especially issues that may cause delays like unavailability of your preferred materials or sudden changes in the development plan.
Making sure you come to terms with the kitchen remodeling timeline is a good start. Read on to have an idea how a remodeling schedule would look like.
Plan of Attack
Week 1
Define Your Project
Close your eyes and allow your imagination to run wild while you envision your new kitchen. How big do you want your new kitchen to be? What are the colors you wish to incorporate? What style best suits your personality and/or lifestyle? Those are some of the questions to ask yourself at this stage.
Budget Breakdown
Whether you've been saving up for a renovation for some time or you suddenly decided you needed change, you can still make it work. The secret is to prioritize as well as write down your budget in mind. Include a realistic breakdown you can stick to and base it on your financial capabilities.
---
Read Also:
---
Should You Stay or Should You Go?
While the thought of remodeling your kitchen is exciting, the reality can be quite taxing, both physically and mentally.
It's important to consider your options while your kitchen is being remodeled. Will you set up a temporary kitchen solution? Will you get an alternative place to live? These are all vital questions to ask yourself before things start to get dusty.
Week 2
Find A Subcontractor
You'll need to know the kind of subcontractors needed to achieve your goal. Look for professional and reputable subcontractors that offer the best value for your money. You may need:
Plumbers
Electricians
Architects/Engineers
Tilers
Painters
Cabinet installers
Drywallers
Asbestos abatement crews
Demolition crews
HVAC crews
Pro tip: Hiring a general contractor who can oversee all these subcontractors' hires may save you some time. It can also be very stressful and demotivating to do everything yourself. Again, hire someone reliable to avoid mistakes and disappointment.
Consult A Kitchen Designer
This part can be fun and allows you to get a different perspective from someone equipped for the job. Your kitchen designer can help you take your vision a step further as they turn your kitchen into a stylish and functional space that matches your budget.
Your kitchen designer will also consider your current space and measure any extra space available as well. Expect some minor changes to your plan, but if you work with them closely, you'll end up with an enhanced vision.
Afterward, compare your newly amended plan to your budget and make the necessary adjustments.
Week 3
Apply for Permits
Changes to aspects of your home, such as plumbing, electrical system, and structural components, may require necessary permits, depending on the country you live in. However, if you take the route of hiring a general contractor to oversee your project, then they can do this for you. This may take about two to four weeks.
Week 4
Ordering Materials
You can either wait until you have ordered all the materials you need for your kitchen remodeling, or order your materials and start the demolition process while you wait for your materials to arrive.
If a significant area of your kitchen requires demolishing, bring your materials in after the process to avoid unnecessary clutter and mess. If you've already bought them, keep them in a separate area so they don't accumulate dust and debris.
Remember to choose countertop materials that are easy to clean and durable. Consider marble, stainless steel, zinc, and natural wood for a luxurious statement.
Taking All Into Account
Don't rush into your kitchen remodeling process without considering fundamental things like budget, permits, and the necessary staff to hire for the job. You are likely to face setbacks now and then, but nothing that will put you off balance.
Kitchen remodeling typically takes a couple of months to a year to complete, but with a set plan, it shouldn't be too long before you get your dream kitchen within your means.