Did you know that a kitchen update is one of the most common home renovation projects? From family meals to dinner parties, you spend a lot of time in and around your kitchen.
A nice kitchen is also among the top three most important factors in those who are looking for a home. Updated kitchens can end up adding a lot of value to your home.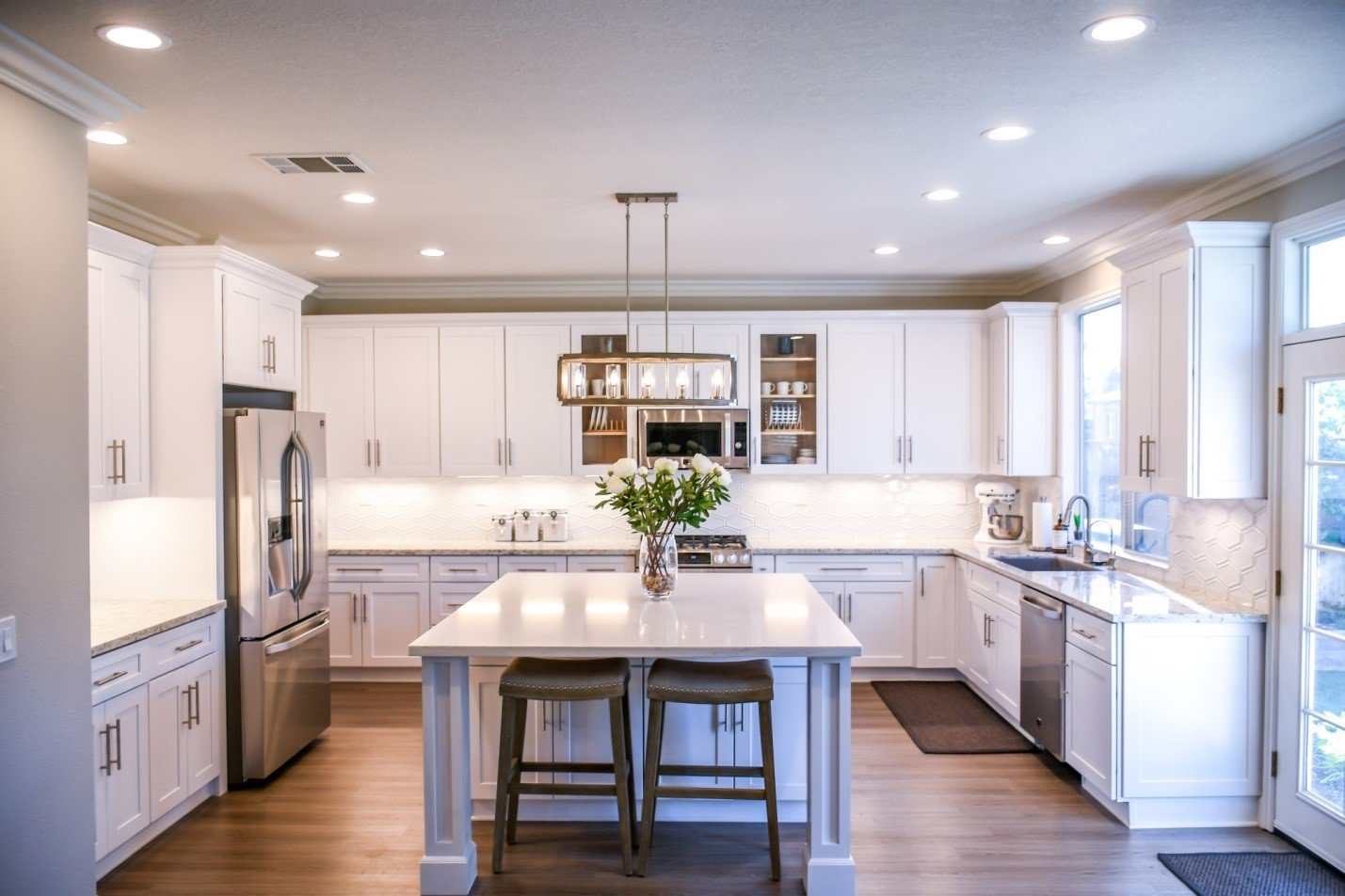 There are so many kitchen updating ideas that it can be hard to choose an overall theme and aesthetic. Whether you're looking to increase your return on investment, or just looking to enjoy a new kitchen, you may need some help deciding.
If you're struggling to find kitchen upgrades ideas, look no further. Keep reading for updated kitchen ideas that will totally transform your kitchen.
---
Read Also:
---
Simple Kitchen Updating Ideas
You don't have to tear up the floor or strip out your cabinets to upgrade kitchens. Here are a few uncomplicated steps you can take to turn your kitchen from fab to drab.
The simplest way to change the look of your kitchen is to upgrade your light sources. Instead of one big overhead light, consider a few pendant lights above your range, kitchen island, and countertops.
Another easy way to improve your kitchen is to switch out your hardware theme. Try replacing all the knobs on your cabinets and drawers to change the overall vibe of your kitchen.
You can even incorporate that theme into your utensils and kitchen accessories. For a rustic look, try copper. For a contemporary look, you could use stainless steel or brushed metal.
For a bigger change, you could paint your cabinets a different color. You could paint them all, or only paint a few to create contrast and add a creative feel.
Similarly, you could decide to paint the floor if you have wood floors in your kitchen. Lighter floor colors can brighten up the entire space and make it feel more open.
Complex Kitchen Updating Ideas
Maybe you're looking to invest in a complete kitchen remodel. Here are a few things you can change to make a big difference in your kitchen update.
The biggest change you can make is to upgrade your appliances. Stainless steel seems to be the most popular, as it looks sleek and is easy to clean.
You can also get a quote to get your cabinets re-faced. A new grain, color, and crown molding on your cabinets will make your kitchen look up-to-date.
Consider adding an island or peninsula to your kitchen layout. An island is a great way to involve the whole family in cooking dinner if your kitchen is big enough.
If you have a smaller kitchen, consider adding a peninsula. It will give you extra counter space and supply a place for others to sit and converse with the cooks.
Lastly, a new backsplash can change the entire look of your kitchen. From decorative tiles to shiny materials, the options are endless when it comes to updating your backsplash.
Get Cooking
Now you know some simple and complex kitchen updating ideas. Your next step is to choose your aesthetic and start remodeling.
Check out our blog for more home improvement ideas. From design concepts to gardening tips, we've got your home covered.