What is the first thing you dream of when you imagine remodeling your kitchen?
While countertops might not be the primary item that pops to mind, they do take up a great deal of real estate in your kitchen.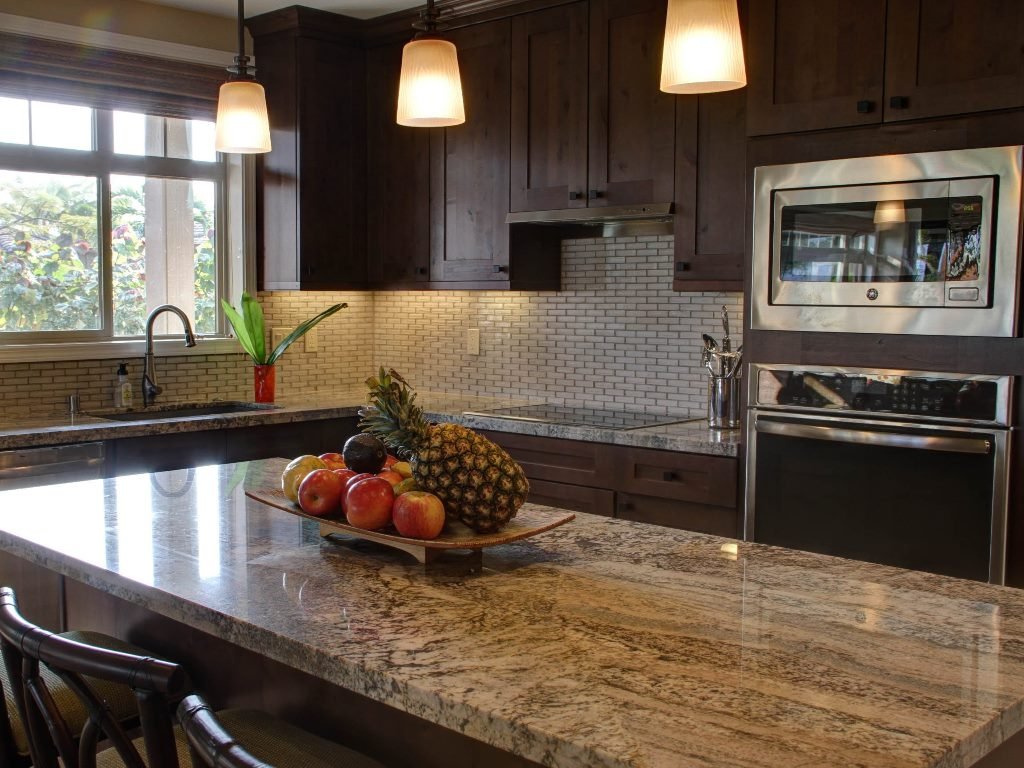 So if you're going the whole nine yards to spruce up your cabinetry and appliances, you may want to commit equal time to your countertops.
For that reason, we've got four countertop ideas to get you started.
---
Read Also:
---
Concrete
One of the biggest benefits of concrete is that it can be custom-sized and shaped to fit any kitchen configuration.
If the idea of straight concrete doesn't exactly excite you, you can embed stones, shells, fragments, or even fiber-optic lights to give it a unique character.
Concrete is a very durable and long-lasting surface that's easy to clean and maintain, as long as you regularly seal it. Plus, it generally improves real estate value since it's considered a premium material.
Zinc
Although very popular in Europe, zinc countertops are just starting to rise in popularity in the United States.
Zinc is naturally resistant to corrosion and because it is non-porous like stainless steel, it possesses anti-bacterial and stain-resistant properties as well. In addition, anything that is spilled or dropped on a zinc countertop will not soak through the top layer.
It should be noted, however, that the chemical properties of any spilled food or liquid will interact with the zinc in such a way to create a unique color and design.
Stainless Steel
Solid high-quality stainless steel countertops are bright and attractive. Plus, they're virtually indestructible and will last a lifetime. Because stainless steel is non-porous, liquids, chemicals, and other substances cannot penetrate it. It's also resistant to bacteria, mold, and germs.
Stainless steel countertops are also heat resistant, so there's no need to worry about any damage from placing hot objects on them.
And finally, spills and stains can be cleaned up quickly and easily by wiping them up with a microfiber cloth and a solution of water and a few drops of dish soap.
Granite
Every slab of granite is unique. This is something that the folks at AA Granite Fabricator Direct are quick to mention. So unlike the stainless steel and zinc mentioned above, with a granite counter, you'll always have a one-of-a-kind.
Because granite is available in more than 20 shades, it's easier to match it with our existing cabinetry, walls, and flooring. Plus, it's incredibly durable. The only thing that can scratch granite is another piece of granite. Or a diamond.
These countertops are also a top choice for those looking for something that's stain-resistant and able to withstand high heat. So they're incredibly versatile.
Do You Have Other Countertop Ideas?
We chose the above four materials because they are all durable and will add value to your kitchen.
Of course, you may have other countertop ideas that inspire you more. That's great! Just be sure to consult with your kitchen designer to ensure that the materials that interest you will not be more work than you want.
And in the meantime, keep checking back with our blog for more design inspiration.