We know the importance of getting a decent night's sleep for our health and well-being. But did you know that the type of pillow you use can greatly affect your sleep quality?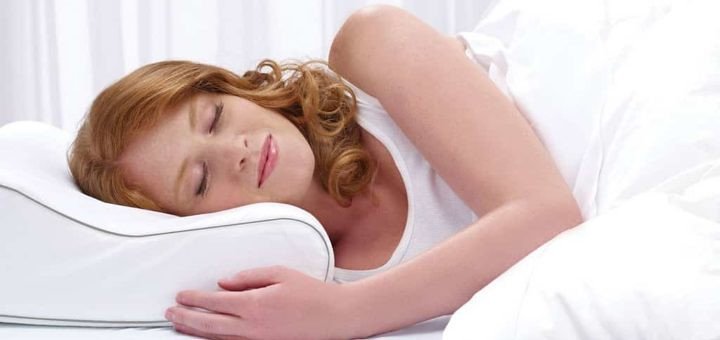 In this article, we'll dive into the benefits of big pillows for bed and how they can improve your comfort in every sleeping position. Say goodbye to waking up with a stiff neck or sore muscles and hello to sweet dreams and rejuvenating rest.
Learn About Your Sleeping Position
To maximize your comfort with these pillows, it's essential to understand your sleeping position. The three standard sleeping postures are on one's back, stomach, or side. Each position has unique benefits and challenges, and the type of pillow you choose can make all the difference.
If you're a back sleeper, a big pillow with medium firmness can support your neck and spine alignment. A flatter pillow is recommended for stomach sleepers to prevent neck strain. Side sleepers benefit from a bigger, firmer pillow to fill the gap between their head and shoulder and properly align their spine.
It's important to note that everyone has preferences and variations in their sleeping position. You may even shift positions throughout the night. Pay attention to how you naturally sleep and experiment with different pillow types to find the best one. Understanding your sleeping position is the first step to a comfortable and restful sleep.
Benefits of Big Pillows
They offer a range of benefits that can greatly enhance your sleep quality. One of the main advantages of these pillows is their ability to provide support and comfort to your head, neck, and shoulders. They also offer improved alignment of the spine and neck, which can reduce pressure on your joints and muscles.
They are also ideal for people who tend to move around in their sleep. They provide a larger surface area, making you less likely to roll off at night. Additionally, they can be used for various purposes, such as preparing yourself to read or watch TV in bed. Finally, these pillows come in various shapes and sizes so that you can find one tailored to your specific needs. Whether you're a back, stomach, or side sleeper, there's a big pillow for you.
---
Read Also:
---
Choosing the Right Big Pillow for Your Sleeping Position
Choosing the right big pillow for your sleeping position is crucial to ensure a comfortable and restful night's sleep. A medium-firm pillow supporting the neck's natural curve is ideal for back sleepers. Stomach sleepers should opt for a flatter, softer pillow to prevent neck strain. Side sleepers require a firmer pillow to fill the gap between the neck and shoulder and maintain proper spinal alignment.
Consider the filling material when choosing your big pillow memory foam pillows contour to your head and neck, providing a personalized level of support. Down pillows offer a luxurious feel but tend to flatten out over time. Synthetic fillings like polyester offer a more affordable and hypoallergenic option.
Lastly, consider the size of the pillow. A larger pillow will provide more surface area for movement, while a smaller pillow may be more supportive for specific sleeping positions. Finding the right big pillow for your sleeping position may take trial and error, but the benefits of a restful and comfortable night's sleep are well worth the effort.
Caring for Your Big Pillow
Caring for your big pillow is essential to ensure its longevity and effectiveness in providing a good night's sleep. One important thing to remember is to use a pillow protector, which can help prevent sweat, oil, and dust mites from accumulating on your pillow. When it's time to clean your big pillow, always refer to the manufacturer's instructions. Many pillows are machine washable, but some may require hand washing or dry cleaning. Be sure to use a gentle detergent and avoid fabric softeners or bleach.
To maintain the shape of your big pillow, fluff it regularly and avoid folding or compressing it for extended periods. If your pillow becomes lumpy or loses shape, you may need to replace it. Finally, consider the environment in which you store your big pillow. Avoid exposing it to direct sunlight, which can cause the filling to break down over time.
Wrap Up
Investing in a big pillow tailored to your sleeping position can enhance your sleep quality. It offers numerous benefits, such as better spinal alignment, reduced pressure on joints and muscles, and increased comfort and support.
When choosing the right pillow, consider your sleeping position, filling material, and size. Caring for your big pillows for bed is crucial to ensure their longevity and effectiveness. By following these tips, you can say goodbye to neck pain and hello to sweet dreams.