Crawl spaces are the most neglected structure of a well-built home. These spaces are damp, dingy, and a breeding ground for mold, rodents, and pests.
Improper management of humidity and moisture is the major reason for crawl space issues. The status of your crawl space can affect your home environment too.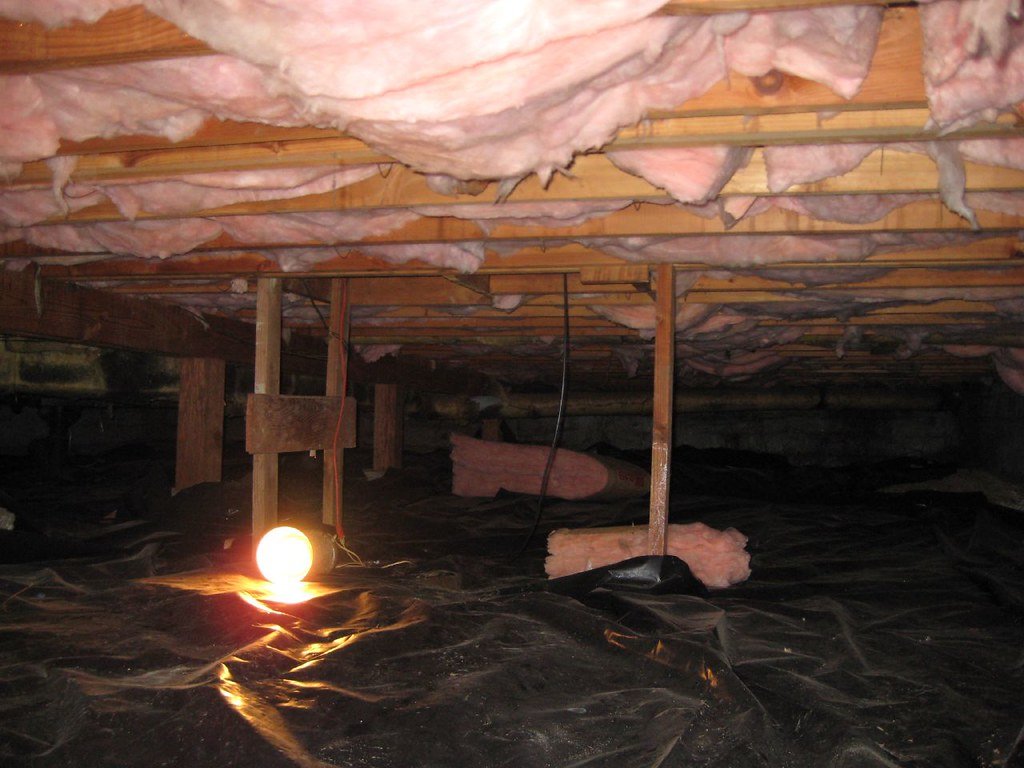 Due to inadequate air circulation, humidity gets trapped inside the space, making it stinky and filthy. Poor management to prevent moisture and humidity within the space is a major reason for crawl space issues.
If you are experiencing the same structural issue, you might be planning for foundation repair. But while planning to fix your crawl space, you must take the right approach.
While most homes have venting for good air movement, it doesn't stop the growth of mold and other issues. Here we will discuss five common mistakes we make while repairing our crawl spaces.
Adding Additional Vents
Homeowners make a big mistake by adding additional vents to ventilate damp crawl space. You may believe that adding extra vents will facilitate air circulation, reduce humidity, and lessen mold growth.
But in most cases, it has been observed that these vents pull a lot more moisture from outside, doing more harm when the goal is to maintain dry and clean crawl space.
Also, adding more vents means you are unknowingly inviting termites, pests, and rodents. These bugs will damage your wooden structures and destroy everything they bump into. So, ditch the idea of adding more vents.
Insulate with Fiberglass Insulation
Insulating a damp crawl with fiberglass insulation absorbs moisture. But it makes the environment of the space more imbalanced.
Many builders or homeowners prefer installing fiberglass insulation because it is affordable. But despite its affordability, many people have shown concern about the installation of fiberglass insulation.
Many people believe that fiberglass absorbs moisture, but instead, it holds the moisture. Fiberglass may be a good choice for other places of the house, but it is an absolutely bad idea for crawl space.
---
Read Also:
---
Poor Drainage System
A poor drainage system is another mistake we make while building our home. Along with many other issues, a poor drainage system may create trouble in your crawl space.
You do not want rainwater or groundwater to enter your crawl space and sit there. There are several potential reasons why water sits on your crawl space- flooding, hydrostatic pressure, unstable and poor structure.
So, without a good drainage system, like poor grading, the wet soil can cause water leakage in your crawl space and severely damage the foundation.
If you are facing such issues, you need to take some major steps. You can consult an experienced and reliable company to fix the damage.
Adding Vapor Barrier to Floor Joists
The purpose of adding a vapor barrier is to prevent water vapor from reaching the wall, ceilings, crawlspace, etc.
Adding a vapor barrier to your floor joists is a good idea as it keeps the moisture from seeping into the wooden joists, but it may create trouble during summer.
As the temperature rises, condensation starts occurring between the barriers and the floor. It not only rots your wood but also becomes the home for rodents or termites.
If the climate is humid, there's a chance that your home is vulnerable to it. A sealed crawl space might protect your home from a humid climate.
Since a vapor barrier surrounds a sealed crawl space, it blocks the moisture from entering your space.
Using Spray foam Insulation
Many people prefer using spray foam insulation as it reduces energy costs. But it's not always a good idea when using it for crawl space.
Since your crawl space is mostly a damp area, mold is likely to occur if you spray foam insulation. Moisture can easily get trapped between the foam and wall and damage your crawlspace.
If spray foam is installed incorrectly without a vapor barrier, it could cause moisture issues in your crawl space and the rest of the house.
Conclusion
The best way to keep your crawl space impeccably maintained is to get assistance from an experienced and reliable service provider.
Damp, moist air that gets trapped in your crawl space can affect your foundation. Crawl spaces have very complex environments, and if you choose the wrong approach, it can exacerbate the problems.
Your Crawl space should be inspected twice a year to check for any potential damage or water dripping. You can hire a certified and experienced professional who can solve all your crawl space issues and strengthen your home's foundation.