While moving, you are juggling a lot of things at one time which can lead to making few mistakes.
Moving has a tendency to make a person stressful enough and can be costly and time taking so you need to stay calm and keep things organized to make your entire process more pleasant and easy.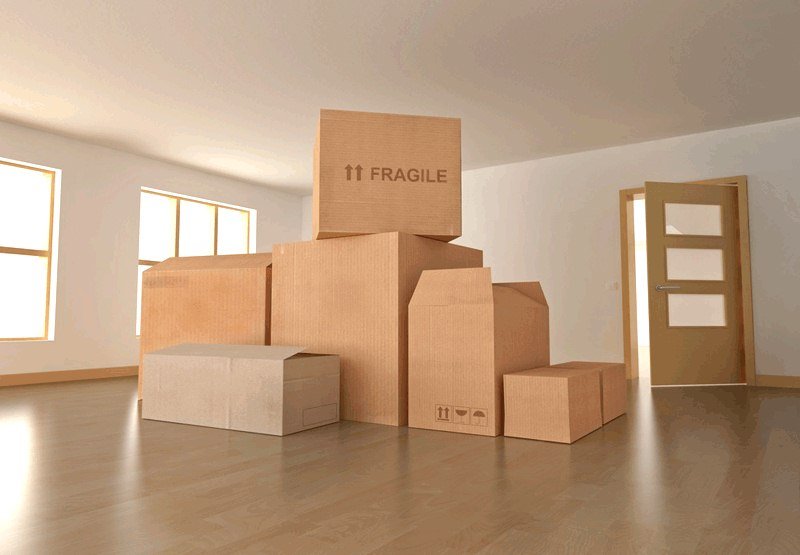 Want to Save Time and Money? Don't Make These Mistakes When Moving Home
Learning how to move is not rocket science, you can make your moving better by learning what you should do and what mistakes to avoid. So read on to know the top 7 mistakes you should avoid.
No Proper Research
You will find plenty of moving companies but not all of them offer high standard services. Before you hire any professional moving company you need to make sure you do your research thoroughly to avoid any serious or even words problems on your moving day.
For that, you need to read reviews, get referrals, call up a few different companies for more information and estimates. Don't risk your belongings and peace of mind. The main aim is to pick from a list of reputable moving companies. F&M Bennett & Son is one of those whom you can trust.
Moving By Yourself
Assuming that moving by yourself than hiring professional packers and movers you can save extra bucks then you might be mistaking. Doing this can make things worse for you, both in terms of safety and finances. Sometimes it becomes difficult to decide whether to hire movers or move by yourself, especially when you are moving within the same state.
Before you decide to move on your own, take into account the following major hidden costs: renting a moving vehicle, moving equipment, purchasing packing materials, paying for fuel, and all road expenses such as taxes, road tolls, lodging, and food. Also, inexperience may lead to property damage or personal injuries on moving day.
Ultimately, consider all available move options and choose the one that will work better for your requirements. Having the experience, friends, and right equipment to move successfully and assuming you can easily move all by yourself are completely different things.
Not Budgeting Correctly
It is impossible to calculate the exact cost of your move, which is why moving companies provide estimates, not quotes.
If you are trying to keep expenses in a certain range, it would be helpful to get a rough idea of what your home relocation is going to cost you.
Organizing Your Move Without a Clear Plan and Strategy
Proper organization is the only way to a successful house move. By planning each stage of your move can make the entire moving process smoother and hassle-free.
You need to create a great moving checklist in order to stay on track during the moving day. A good moving checklist will fulfill a number of essential purposes at the same time such as:
Will keep you focused and prevent loss of time when performing random jobs.
Will keep you motivated and stress-free as you will be able to finish pre-move preparations on time.
---
Read Also:
---
Packing Without a Proper Planning
Planning a move without a good moving checklist is a bad idea, but packing on your own without a good plan can be worse.
It's because packing is one of the most time-consuming tasks during the move and decreases your chances of having a trouble-free move.
Create a packing calendar as per your specific needs to make things easier for you. Keep the following things in mind while packing:
Start the packing process as soon as you can.
Storage areas like the garage, basement and attic in your home are difficult and time-consuming areas to sort out and pack. So, start packing from these areas.
Pre-pack everything that you won't require until moving day such as off-season clothes, collectibles, shoes, spare, etc.
Spending a Large Amount on Brand New Boxes
Cardboard boxes are another major common moving mistakes to avoid. A single packing box is not going to cost you much but when it comes to a lot of boxes like somewhere around 60-70 to pack up your stuff is a mistake.
Paying for boxes is not the worst packing mistake but it makes no sense when you are spending money on something that you can get free of charge. So, search for free cardboard moving boxes by speaking to the managers of book stores, home depot stores, home electronics stores,s or by asking friends, neighbors, and colleagues whether they have any boxes left after moving.
Packing and Moving All Your Possessions
There are several blunders that need to be avoided when packing for a move such as: packing without a good plan, packing at the last moment, not labeling your boxes, not packing a necessary box. And still, there is one big mistake that can easily qualify as the worst-ever mistake and that is packing and moving all your possessions without sorting them.
Why Is Packing Considered One of the Biggest Packing Mistakes?
Time: A large number of items takes more time in packing, moving and unpacking.
Money: It takes more money for packing supplies and transportation cost when there is a large number of items to pack and move.
Space: Before you pack all the items, check whether you have enough space in the new home or not.