Art Leon Furniture presents two remarkable seating options that showcase their commitment to exceptional design and comfort: the Art Leon Swivel Chair and the Art Leon Rattan Chair.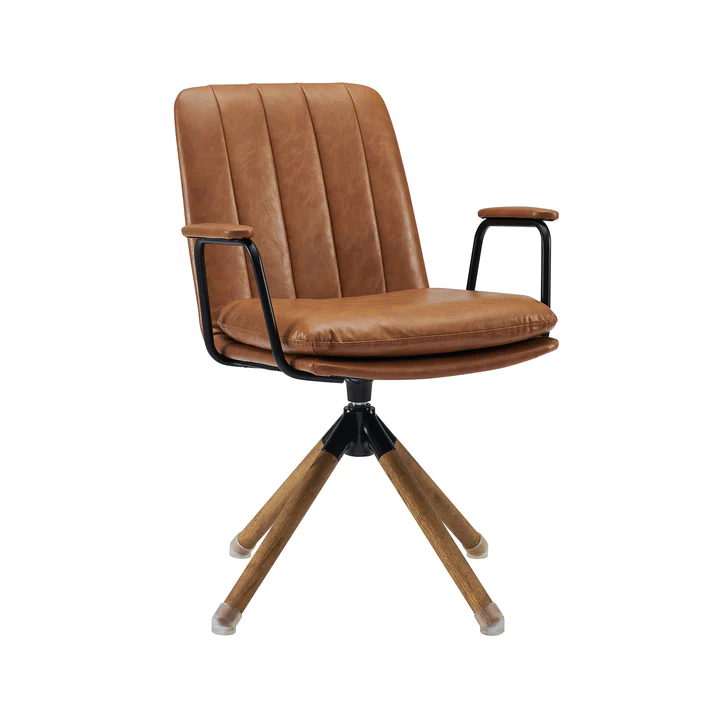 This essay explores the distinct features of both chairs, highlighting their unique qualities and how they seamlessly blend style and functionality.
From the contemporary elegance of the Swivel Chair to the natural beauty of the Rattan Chair, Art Leon Furniture provides a diverse range of seating solutions that cater to different aesthetics and preferences, ensuring optimal comfort and visual appeal in any setting.
Art Leon Swivel Chair: Contemporary Elegance and Versatility
The Art Leon Swivel Chair is a true embodiment of contemporary elegance and versatility.
With its sleek lines, minimalist design, and high-quality upholstery, this chair becomes an instant focal point in any space.
Its swivel function adds a layer of functionality, allowing users to effortlessly rotate and engage in conversations or reach various areas of the room with ease.
The Swivel Chair's compact size makes it suitable for smaller spaces, making it a perfect choice for modern apartments or offices.
---
Read Also :

Add Extra Seating to Any Room with a Swivel Vanity Stool
---
Beyond its aesthetic appeal, the Swivel Chair prioritizes comfort. The generously padded seat and backrest provide ample support, while the ergonomic design ensures proper posture.
This chair enables individuals to relax comfortably for extended periods, whether for work or leisure.
The Swivel Chair's customizable options, including upholstery materials and color choices, allow users to personalize their seating experience to suit their unique style and preferences.
Art Leon Rattan Chair: Natural Beauty and Organic Comfort
The Art Leon Rattan Chair showcases the allure of natural beauty and organic comfort.
Crafted from intricately woven rattan, this chair exudes a timeless charm that brings a touch of nature into any space.
The artisanal craftsmanship is evident in the intricate patterns and textures, making each Rattan Chair a unique piece of art.
Whether placed indoors or in a covered outdoor area, the Rattan Chair adds a sense of warmth and earthiness, connecting individuals to the natural world.
Comfort is not compromised in the Rattan Chair.
The curved backrest and gently sloping armrests provide ergonomic support, allowing individuals to unwind and relax.
The natural flexibility of rattan offers a subtle bounce and adaptability, conforming to the body's contours while providing gentle support.
The lightweight construction of the Rattan Chair allows for easy movement and placement, making it suitable for creating cozy seating areas in various settings.
The Perfect Blend
The Art Leon Swivel Chair and Rattan Chair present two distinct seating options that harmonize style, comfort, and functionality.
While the Swivel Chair appeals to contemporary aesthetics and offers versatility with its swivel function, the Rattan Chair captivates with its natural beauty and organic charm.
Both chairs prioritize comfort, with the Swivel Chair providing sleek elegance and ergonomic support, and the Rattan Chair offering a connection to nature and relaxing contours.
Whether seeking a modern and versatile statement piece or a natural and inviting seating option, Art Leon Furniture's Swivel Chair and Rattan Chair offer the perfect blend for creating exceptional living spaces.
Conclusion
Art Leon Furniture's commitment to exceptional design and comfort shines through the Art Leon Swivel Chair and Rattan Chair.
The Swivel Chair's contemporary elegance and versatility cater to modern aesthetics, while the Rattan Chair's natural beauty and organic comfort connect individuals to the outdoors.
Both chairs prioritize comfort, providing ample support for extended periods of relaxation.