Nothing is as breathtaking as having a green and well-maintained lawn. A green yard where you can relax and enjoy time with your family and friends. But the main question is, what does it take to ensure that you have the best lawn?
In case you didn't know, having an attractive front yard not only beautifies your home but also increases your home value. Most potential clients for your home will first take note of your front yard.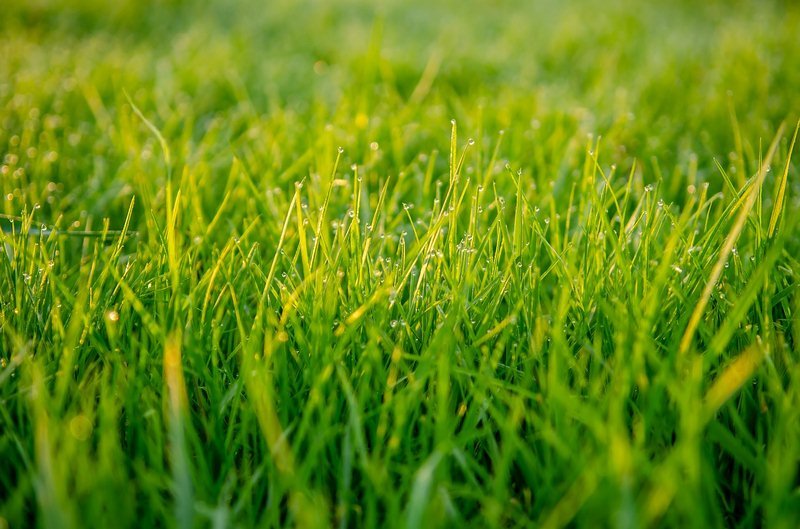 7 Crucial Tips in Picking the Right Grass Seed for Your Lawn
Having the best lawn takes effort, maintenance, and is dependent on grass quality.
To ensure that you have the best garden, you will need to choose viable grass seeds. Even the greenest and most beautiful of lawns start from scratch.
The grass seed that you choose will have a significant impact on the outcome of your lawn's appearance. You need to understand that finding the right grass seed for your lawn is pivotal.
Here are some tips to consider when choosing the right grass seeds.
---
Read Also:
---
Region
Where you live will have a massive impact on the growth of the grass. It is essential that you review the climatic conditions of your area. Like any other plant, the climatic region of a place plays a pivotal role in determining grass growth.
Many grass seed varieties are suited to different climatic regions. The climate of your area will determine whether you need warm or cold season grass seed. Each type of grass seed is adapted to survive specific environments.
You should note that each grass seed variety comes with specific advantages. For example, cool season grass seed can survive and flourish in regions that experience low temperatures.
Warm season grass seed, on the other hand, can thrive in hot areas with a lot of heat and sunlight.
Understanding the climatic region of your place will give you a head start on choosing the best grass seed for your lawn.
Environmental Conditions
The environmental factors of where the grass seeds are planted will determine the outcome of the grass growth. How is the soil condition? What is the state of your lawn?
Some grass seeds will require specific soil conditions, soil fertility, soil type, as well as the drainage condition. Will the grass get enough sunlight? Some grass seeds need a lot of sunlight, while others can flourish well in dim conditions.
Evaluate the environmental factors that are necessary for the growth of the grass and choose the grass seeds suited for your environment.
Lawn Purpose
Choosing the type of grass seed for your yard should go hand in hand with your purpose for the area.
If for instance, your lawn has a lot of movement or foot traffic, then you should choose tolerant grass seeds.
Grass seeds that are tolerant of foot traffic will require a lot of maintenance practices.
Inquiring from a specialist or research on the internet will help you learn more on the type of lawn layouts that support certain type of grass seeds.
Grass Seed Varieties and Species
The flora world is inexhaustible.  Grass seeds, nevertheless, are of different species with each variety having its characteristics. There are many aspects that come into play when choosing the suitable grass seed species.
The color, texture, height are some of the differentials in choosing grass seeds. Seek help in choosing the best grass seeds with requirements that suit you. It may take some time when choosing grass seeds that suit your lawn.
Get directives from botanists or landscape designers that can point out to the best grass seeds. Understand the difference in the species and quality of grass in terms of color, texture, and appearance.
Maintenance Practices
The big question here is, how much work and resources are you willing to put in? Will you always be available to take care of your lawn? Does your lifestyle suit maintenance?
It is imperative to note that some grasses require special attention, time, and a lot of work. When it comes to choosing the appropriate grass seeds, keep these maintenance aspects in mind.
Some grass seeds are suited to grow naturally well without a lot of help and attention. All they need is the necessary conditions to support grass growth.
Lifestyle Needs
As mentioned earlier, grass seeds will require maintenance and attention. Does your lifestyle support this? Are you able to hire gardening services?
Before you can choose grass seeds for your lawn, first carry out a self-evaluation of whether you can afford it. Affordability is in terms of the cost and time as well.
Will you have enough time to cater to your lawn? How often does your lawn experience foot traffic?
When choosing grass seeds, choose the grass varieties that are well suited to your lifestyle and lawn usage. Understanding this aspect will help you pick out the best grass seeds that will not give you a hard time.
Resistance to Unfavorable Conditions
It may not be a smooth sail all along. Even grasses suffer from pests, diseases, drought, and other conditions.
In this case, you will need a type of grass that is resistant to most of these adverse conditions.
Planting grass seeds that are resistant to unfriendly conditions will be an added advantage in terms of maintenance. The resistant grass seeds give you value for your money.
Homestretch
When it comes to having that beautiful and breathtaking lawn, many aspects have to be considered. It is not an easy process.
From planting grass seeds to maintenance. It takes a lot of work and planning.
For that picture perfect lawn, you will have to break a sweat as well as the bank. Irrespective of your location, you can still have that perfect lawn if you put all elements into consideration.
Appropriate planning, knowing how to plant grass seeds, necessary resources, and the best grass seeds are what it takes.
Remember to also ask for assistance when choosing the best grass seeds. Do more research on types of grass and landscape design hacks.
Check out other posts our blog for more great reads today.