Shed foundation ideas – If you want to create a durable shed, you always need to opt for the right foundation. But why is it so important to have a very good shed foundation ideas? The reason is simple, your foundation will support everything, from your roof to the walls and anything in between.
Obviously, a bad foundation will not be ok at all, so you need to opt only for the best possible quality if you want amazing results in the long haul. Also, fixing your foundation is very frustrating, expensive and time consuming. This means you should opt for the best shed foundation ideas right from the beginning, as this way you can avoid any unnecessary costs that might appear.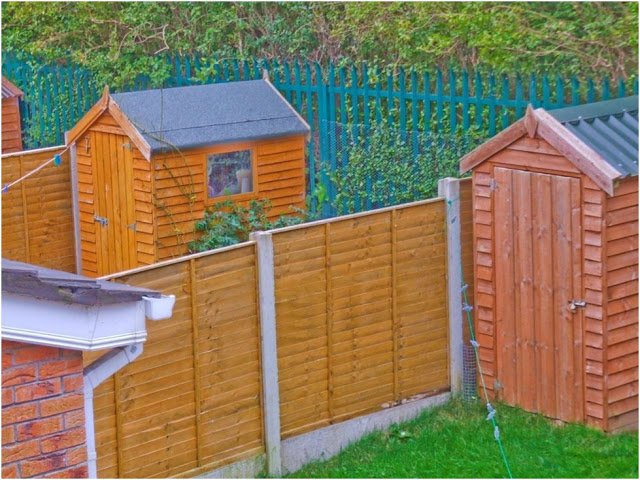 With that in mind, we created a list that includes some of the most popular shed foundation ideas that you can find at this time. If you want the best possible value for your money, you will need to study the pros and cons of each option in order to find which one suits you the most.
1. No Shed Base – Shed Foundation Ideas
If you have a small storage shed, you might not require any shed foundation ideas at all. You can easily just fix the metal stakes directly into the ground and then you will have to add some wooden flooring if you want. This might be the easiest way to create a shed, but the downside here is that this particular type of shed is not that durable.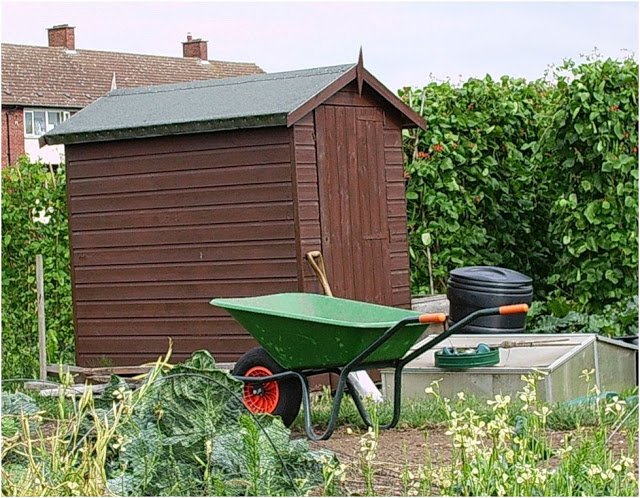 Plus, if you use a low quality fabric you might not like the results either, because the fabric quality can influence the durability of your construction as well. It's the cheapest and quickest option, but it does come with many problems. The doors won't work properly, you will see that the shed comes with a lot of corrosion issues and you can also expect grass to appear in your shed. It's not the ideal solution, but it does work for a smaller shed.
Read Also:
2. Treated Wooden Sheds Foundations Ideas
The reason why Treated Wooden sheds Foundations are very popular is that it's very easy to put together this type of shed foundation ideas. Not only does this create a powerful platform, you won't have a problem leveling it either. The frames have to be created from lumber that's designed specifically for outdoor usage. Usually, treated cedar and pine will be very important to use.
Screwing the lumber together (not too tight) will make for a very good wooden sheds foundations ideas. While you can place it directly on the ground, a good foundation should include piers and pavers. This will help make the experience more interesting and immersive in the long run. You can use Treated Wooden Sheds Foundations ideas if you want a strong foundation which is easy to build and durable. Pier foundation can be financially intensive and pavers might be hard to secure though.
3. Eco-Friendly Plastic Sheds Base Panels
This is the best type of shed foundation ideas that you can use. Not only is it very efficient, but it won't be damaged by water nor will it allow grass to go through. The Plastic Sheds Base Panels offer a very fast installation, they are reliable and their quality is second to none.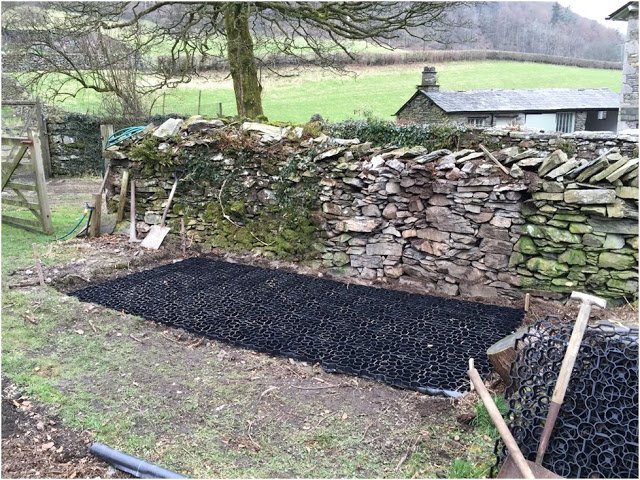 The great thing about using Plastic Shed Base Panels is that they are affordable as well. Basically, you will be able to have a stellar shed foundation ideas and the amount of work you have to place into it is minimal! If you want a quality shed foundation ideas, this one is the option to pick right away!
4. Paving Slabs and bricks
Pavers are offering you a good way to create a shed foundation ideas. They are easy to lay, although it can be time consuming depending on the size of your shed. You also need to add some gravel base for shed underneath and then you will have to add in some bricks to boost its overall durability.
You can opt for large or small pavers; you can feel free to pick the one you need. Usually this can be a very good idea if you want a cheap option which is really easy to lay. The problem here is that the foundation might sink in time and you can't use this for the larger shed models.
5. Concrete Sheds Foundation Ideas Blocks
Concrete is a durable material and it will allow you to get a very good foundation for your shed foundation ideas. It's great for large sheds and it also enables you to secure the shed unlike never before. You can do it on your own, but it's labor intensive and time consuming.
Concrete requires a lot of time to fully set properly. It's a very strong solution and it's by far the most durable one. Another thing to note here is that the concrete foundation blocks allow you to easily customize the foundation. It's a very efficient method that you can use and one which might end up bringing a very good value in the end.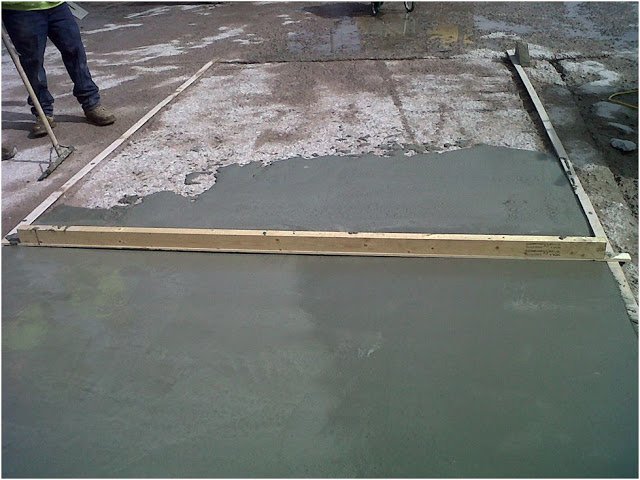 The downside is that concrete shed foundation ideas are costlier and they do need some expertise if you want to handle them properly. Setting these properly can also be time consuming and labor intensive.
6. Gravel Base for Shed Foundation Ideas
If you want to have a medium sized or small shed, gravel shed foundations can be a very good idea for your shed foundation ideas. Installing this type of foundation won't require a lot more than 2 hours. You need to dig a hole which has a similar footprint to your shed; 4 inches in depth should be more than ok.
Add the gravel here and then you will need to pressure it the best way you can in order to prepare it for the shed. You can also add it directly to the shed if you want, this will require you to use some auger anchors or some pegs.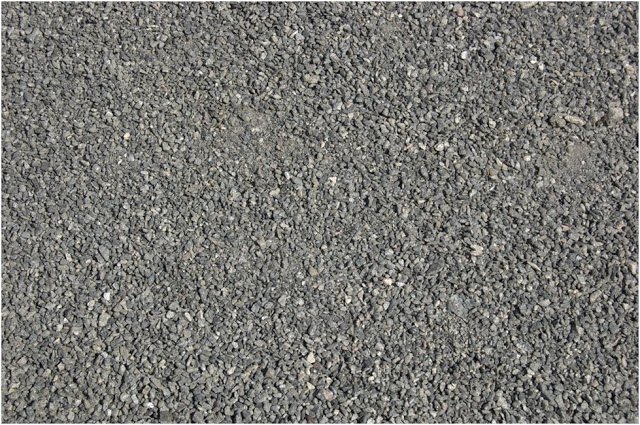 This is a low cost option and you can do it on your own. It also helps you acquire a flat surface to work with. On the other hand, there are a few problems. It can get cold and wet inside, not to mention that your equipment can get pretty dirty. But if that's not a problem for you, opting for this might be a good idea. Keep in mind that this is not a solution for the larger sheds.
Conclusion for Shed Foundation Ideas
While there are many types of shed foundation ideas, the Eco-Friendly Plastic Sheds Base Panels are by far some of the best you can pick here. Not only do they improve the overall stability of the shed, but they do provide you with the value and quality that you might want. If you want a stable shed foundation ideas that's durable and inexpensive, the Eco-Friendly Plastic Sheds Base Panels are by far the best option to suit your needs!
---
About Fergus – As a UK manufacturer The Shed Base Company's mission is to become the UK's leading supplier of shed bases made from recycled plastic for use in all types of garden buildings. Since 2013 we have provided over 6000 plastic shed bases to our customers across the UK and is quickly becoming the number one choice for Eco-Friendly shed bases.